WASHINGTON, DC –One of the promises then Republican Presidential candidate Donald Trump made to American voters was to get tough on illegal aliens.
Now President Trump can say that he is following through on his promise after Immigrations and Customs Enforcement announced having recently taken more than 2,000 illegal aliens into custody for deportation.
On September 1st, ICE announced the arrests for illegal aliens from twenty different counties in operations that have taken place in July and August of this year. They say the majority of those taken into custody had pending criminal charges or convictions on their record.
In a press release, Tony H Pham, the Senior Official Performing the Duties of ICE Director, said:
"The aliens targeted during this operation preyed on men, women and children in our communities, committing serious crimes and, at times, repeatedly hurting their victims.
By focusing our efforts on perpetrators of crimes against people, we're able to remove these threats from our communities and prevent future victimization from occurring.
Through our targeted enforcement efforts, we are eliminating the threat posed by these criminals, many of whom are repeat offenders."
Roughly 85% of the illegal aliens who were captured in the operation, which ran from July 13th through August 20th, had pending criminal charges or convictions for manslaughter, assault, domestic violence, extortion, robbery, and sexual offenses with a minor.
A large amount of them lived in areas known as sanctuary cities which do not participate with ICE, even though participation is required through federal law.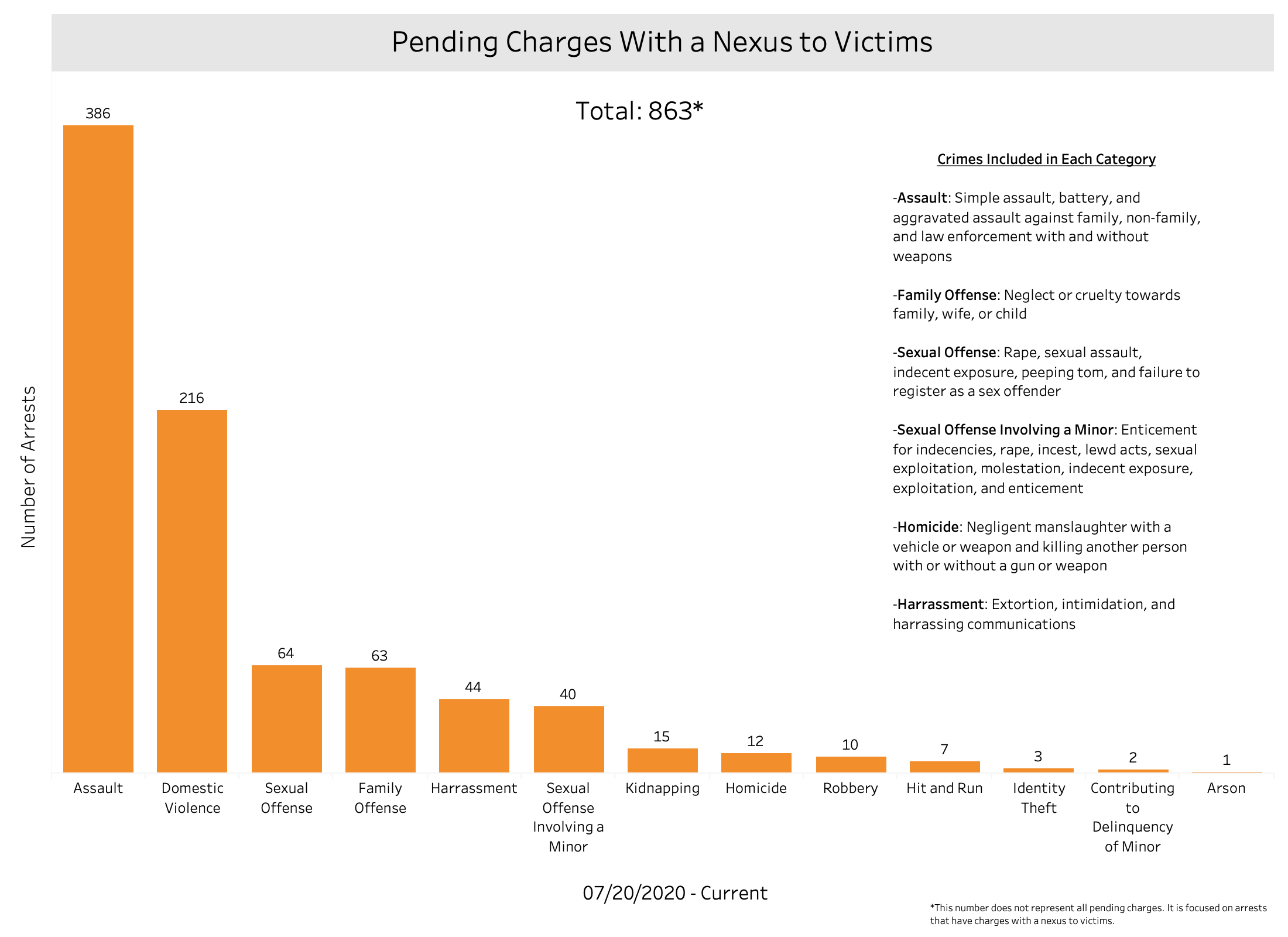 In the State of California, known as a sanctuary state, according to Fox, a third of the illegal aliens that were taken into custody were those released even though there was a valid ICE detainer.
This means that they were flagged for possible deportation and the jails let them go because they are barred from their leaders from cooperating with federal immigration authorities.
Henry Lucero, the Executive Associate Director of ICE's Enforcement and Removal Operations told Fox News:
"This decision will not stop ICE from doing its mission, but it will make it more difficult and undoubtedly make it more dangerous for LA County residents, with these people being released to potentially reoffend."
Two examples of one illegal alien taken into custody was a man from Honduras who had been arrested and convicted of having sex with a child under 13. Another man, from Mexico, had been in prison for 12 years on seven different counts of sexual assault on a child.
ICE reports that in fiscal year 2019, the agency was able to locate and apprehend 121,086 illegal aliens. This year, they were only able to arrest 89,393 due to COVID-19 restrictions and the limitations put forth in sanctuary areas.
In 2019, ICE officials say that the arrests of illegal aliens caught over 1,900 people who had been arrested and/or convicted of homicide, 1,800 for kidnapping, 12,000 sex related offenses and roughly 45,000 assaults.
ICE asks for any victims of crime in which has a nexus to immigration to contact their VOICE office if they are in need of assistance. ICE says:
"The VOICE office affords victims and their loved ones a single point of contact to obtain information regarding criminal aliens in ICE custody, including the ability to get automated custody status information, releasable case history about the perpetrator, or having an ICE representative explain the immigration enforcement and removal process."
The office line is 855-48-VOICE.
As with the 2016 election, President Trump is once again promising the American people that he will continue his tough stance on illegal aliens and protecting the country. At the Republican National Convention, President Trump said:
"We will ban deadly sanctuary cities and ensure federal health care is protected for American citizens, not for illegal aliens. We will have strong borders. And I've said for years, without borders, we don't have a country. We don't have a country."
CBP and Puerto Rican police arrest illegal immigrants smuggling 1300 lbs of cocaine
AGUADILLA, PR – The U.S. Customs and Border Patrol Agency coordinated with FURA on Sunday, in a major drug bust.
The collaborating agencies detected, intercepted, and detained a yola style boat carrying 1303 pounds of cocaine. CBP agents spotted the small boat traveling without navigation lights near Rincon, located on the west coast of Puerto Rico.
The agents immediately alerted a FURA marine unit. CBP announced via press release that the boat had arrived within Puerto Rican waters (which extend 12 miles out from the island on all sides) from the Dominican Republic.
Four adult males were transporting themselves and the drugs in the vessel.
They were identified as Dominican nationals, attempting to enter a Territory of the United States illegally.
Today, RAMEY SECTOR #USBP AGENTS detected and disrupted another narcotics venture off the coast of Añasco, PR. Interdiction with #PRPD resulted in the seizure of 1,302.7lbs of cocaine valued at 16.5MILLION dollars and the arrest of 4 illegal aliens. #RameyBPdetections #CBIG pic.twitter.com/6BTOITFXbz

— (A) Deputy Chief Patrol Agent Michael E. Estrada (@USBPDepChiefRMY) August 27, 2020
FURA, which stands for Fuerzas Unidas de Rapida Acción (translated Joint Forces of Rapid Action), is a sub-agency within the Puerto Rican Police Department.
It is similar to the ATF, CBP, and SWAT agencies in the continental United States, and operates similarly. FURA often coordinates with the ATF, CBP, ICE, and the U.S. Coast Guard.
The interagency coordination is made possible by funding through the Operation Stonegarden Grant Program. The program is described by FEMA to provide funding to facilitate and enhance cooperation among state, local, tribal, territorial, and federal law enforcement agencies to jointly enhance security along the United States land and water borders.
LARGE COCAINE SEIZURE: Ramey Station #USBP agents & the Puerto Rico Police Department intercepted Thursday a "yola" type vessel that led to the apprehension of 4 illegal aliens & the seizure of 1,303lbs of cocaine, valued at $14.8 million.
Read more: https://t.co/vwLCx17nkL pic.twitter.com/QKNd3jzkjj

— CBP (@CBP) August 30, 2020
A yola is a small, usually hand-built vessel similar in size and shape to a canoe. Yolas are frequently used to transport fleeing Dominicans and Haitians to Puerto Rico.
They can often be found abandoned on Puerto Rico's western beaches.
The seas can be deadly between the two islands in such a small boat. It is a far shorter and "safer" trip, however, than north westward toward Florida past Cuba.
Chief Xavier Morales, Head Patrol Agent of the Ramey Station Border Patrol Sector, commended all agents involved:
"We will continue to disrupt and apprehend smugglers that attempt to smuggle people and narcotics across our borders. Having a dedicated workforce partner up with other professionals dedicated to the border security mission is the key to success. Great job by all."
Upon capturing the yola and bringing it to shore (specifically to the Añasco Beach pier), FURA agents searched the vessel and discovered 19 bundled packages of cocaine.
Agents estimated the street value of the cocaine at $14.8 million. The smugglers were immediately arrested. They are currently in the custody of U.S. Homeland Security, and are being detained pending further investigation and prosecution under the law.
The Western Journal reported that the minimum dose of cocaine considered to be lethal, is 1.2 grams. This amounts to 591,031 lethal doses of cocaine in this confiscated haul.
The Ramey Station, located in Aguadilla (11 miles north of Rincon), is the only border patrol station outside of the continental United States.
It is tasked with the responsibility of monitoring and protecting the Puerto Rican border. Being an island in the Caribbean Sea, Puerto Rico has 730 miles of shoreline border that the CBP is responsible for.
As mentioned earlier, it is also responsible for the 12 mile band of territorial water, extending outward from the Puerto Rican shoreline.
U.S. Border Patrol Deputy Chief Michael Estrada highlighted the 360 degree threat that Puerto Rico faces on a regular basis:
"This past week, Ramey Sector USBP Agents responded to several smuggling events in the west, north and south coasts of Puerto Rico, 20 illegal aliens were arrested. Ramey agents continue to patrol our coasts 24/7."
This past week, Ramey Sector #USBP Agents responded to several smuggling events in the west, north and south coasts of Puerto Rico, 20 illegal aliens were arrested. #RMY agents continue to patrol our coasts 24/7.

#360-degreethreat #USBP #RMY #Puertorico pic.twitter.com/BXh35cTkIR

— (A) Deputy Chief Patrol Agent Michael E. Estrada (@USBPDepChiefRMY) August 31, 2020
U.S. Coast Guard pursues, seizes boat with $6 million in cocaine
SAN JUAN, PR – A detachment from the U.S. Coast Guard (the LEDET 401), and a detachment from the U.S. Navy's USS Kidd (DDG 100), seized another boat carrying cocaine in the Caribbean Sea on Saturday. This boat was a "go-fast" boat, preferred by drug smugglers for it's high speed and difficulty to intercept.
The Coast Guard announced that it was able to capture the boat and seize 494 pounds of cocaine, valued at $6 million. They also arrested three smugglers on board. Two of the smugglers were Dominicans, and one was a Colombian.
Rear Admiral Eric Jones, Commander of the Coast Guard 7th District, commended the collaborative effort:
"The strong relationship and collaboration between the Coast Guard and the U.S. Navy continuously yields positive outcomes as evidenced by this case.
The shared unwavering resolve and daily interaction between our Department of Defense and local and federal law enforcement partners in the region help safeguard and strengthen the Caribbean region against this threat.
We are committed to the protection of our nation's southernmost maritime border and of our fellow citizens in Puerto Rico and the U.S. Virgin Islands."
Few Americans are aware of the constant border breach and smuggling threats that Puerto Rico faces from all sides. Successful operations such as these certainly bring awareness to the ongoing situation. They also highlight the importance of a law enforcement presence at the Ramey Border Patrol Station, U.S. military presence, and cooperating agencies in Puerto Rico.
—
Want to make sure you never miss a story from Law Enforcement Today? With so much "stuff" happening in the world on social media, it's easy for things to get lost.
Make sure you click "following" and then click "see first" so you don't miss a thing! (See image below.) Thanks for being a part of the LET family!