To date, 21 officers passed away this year. Some were the victims of tragic accidents, while others passed away due to medical complications brought on by the hazards of the job.
However, some left us behind by making the ultimate sacrifice.
The ultimate sacrifice, a concept hard to ponder for most.
Some of us can't manage to sacrifice five minutes out of a busy schedule for some people in our lives. While there are others who put their lives on the line and sometimes pay the ultimate sacrifice to protect those they never met, knew, and may not even appreciate the work officers do.
These brave men and women who died this year deserve our respect, our accolades, and our commitment to work toward a better tomorrow for our police and first responders still with us today. Say a prayer for the fallen officers this year, knowing that no matter their age or time served with their departments – they were all taken too soon.
Officer Kellywood from the White Mountain Apache Police Department in Arizona passed away on February, 17th.
The officer responded to a call reporting gunshots near the Hon-Dah Resort Casino shortly before 1:00 a.m., where he encountered the suspect involved. Officer Kellywood was then gunned down by the suspect before another officer arrived and fatally shot the suspect.
Officer Kellywood is survived by his wife and two children.
Officer Matthew S. von Seydewitz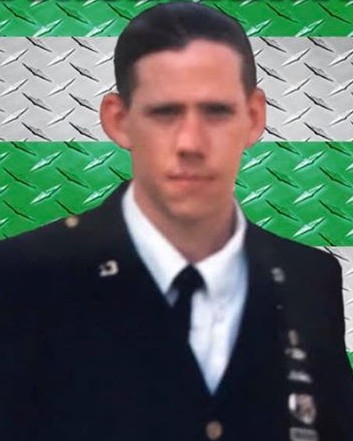 Officer von Seydewitz had served with the New York Police Department and passed away from cancer on January 27th, 2020.
He was one of the many brave men and women who was assigned to the search and recovery efforts at the World Trade Center site following the 9/11 Terrorist Attacks. Sadly, those efforts led to the development of Officer von Seydewitz's cancer that took his life at the young age of 50.
Officer McCollum of the Corpus Christi Police Department in Texas passed away on January, 31st after having served on the force for 7 years.
Officer McCollum and two other officers were engaged in a traffic stop on Highway 358 near Carroll Lane at 9:30 pm. While working the traffic stop, a drunk driver struck him and a second officer, which led to Officer McCollum's passing.
Officer McCollum was a U.S. Army veteran and recipient of the Bronze Star. He leaves behind his wife and three children.
Deputy Sheriff Richard Edward Whitten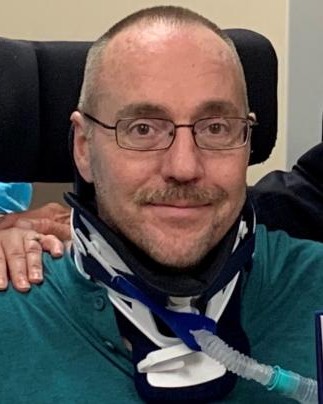 Deputy Whitten of the Liberty County Sheriff's Office in Texas passed away on February 3rd after succumbing to complications associated with a gunshot wound he sustained back on May 29th, 2019.
The Deputy was on his way over to a training class and had just driven past the scene of the double-murder when the shooting was dispatched over the radio.Deputy Whitten immediately responded to the scene and encountered the suspect fleeing in a vehicle.
The chase led to a stand-off in a parking lot of a veterinary office, where the suspect shot Deputy Whitten in the neck which caused Deputy Whitten to become paralyzed. The suspect later committed suicide prior to officers arresting him.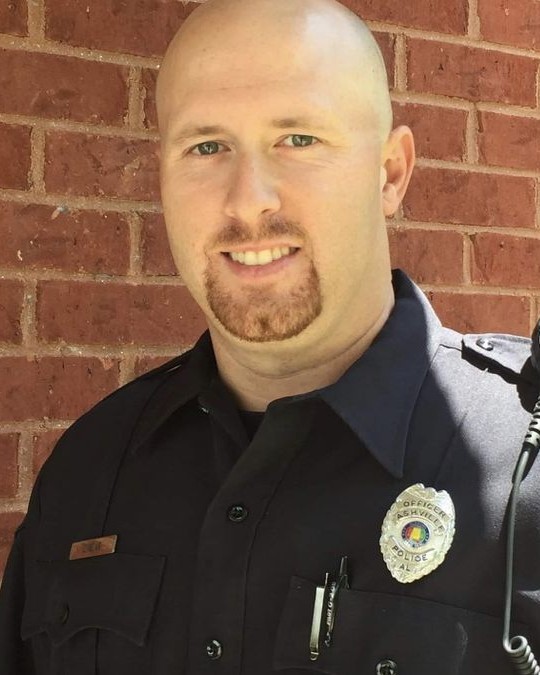 Officer O'Rear of the Kimberly Police Department in Alabama passed away on Fenruary 5th after having served one year on the force.
Officer O'Rear was assisting a pursuit that was initiated by a Warrior Police Department officer after an attempted traffic stop. The driver of the vehicle being pursued opened fire at police giving chase, striking Officer O'Rear and causing him to crash his vehicle. Sadly, the officer passed away hours after being transferred to the hospital.
The officer had previously served with the Ashville Police Department and is survived by his two children, with a third one on the way.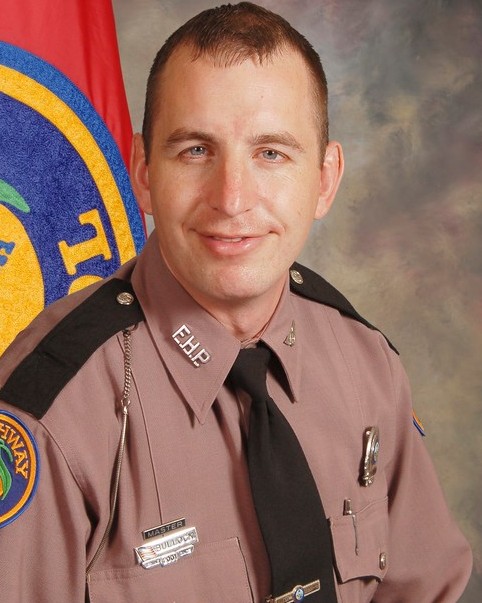 Trooper Bullock from the Florida Highway Patrol was a 19 veteran of the department before he passed away on February 5th.
In one of the most bizarre and sad losses suffered this year, Trooper Bullock was simply trying to help whom he thought to be a stranded motorist on I-95 just north of the interstate rest area in Martin County. The Trooper pulled up to the disabled vehicle around 10:15 a.m. when one of the occupants in the vehicle shot the trooper as he approached the car.
An officer from the Riviera Beach Police Department, who happened to be driving by when Trooper Bullock was gunned down, shot and killed the suspect.
Trooper Bullock was also an Air Force veteran and is survived by his parents and two sisters.
Deputy Sheriff Donna Richardson-Below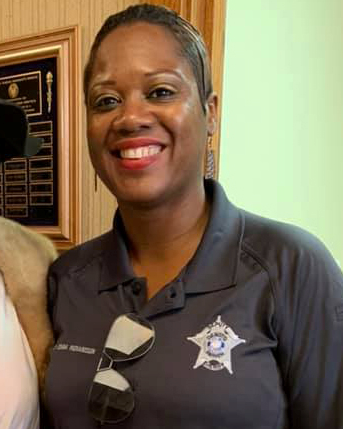 Deputy Richardson-Below of the DeSoto Parish Sheriff's Office in Louisiana passed away on February 12th after a tragic car accident.
The deputy was involved in a fatal crash that happened U.S. Highway 84, near Louisiana 3248, shortly before 8:00 a.m., after an oncoming vehicle crossed the center line on the highway and struck her patrol car head-on.
Deputy Richardson-Below had been with the sheriff's office for 13 months when she passed, while having previously served as a probation officer with the Louisiana Department of Corrections.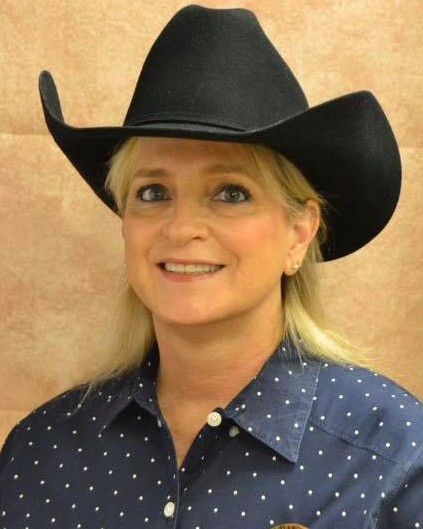 Lieutenant Shirley Lanning of the Canadian County Sheriff's Office in Oklahoma passed away on February 14th, after having dedicated over 30 years collectively to law enforcement.
Lieutenant Lanning's was by way of an unfortunate crash on the Northwest Expressway in Oklahoma City. For reasons not yet known, Lieutenant Lanning's vehicle had veered into oncoming traffic where she collided head-on with another car that was unable to avoid colliding with her. Sadly, Lieutenant Lanning was pronounced dead when she arrived at the hospital.
Lieutenant Lanning's law enforcement career began at the Oklahoma County Sheriff's Office. She later moved on to the campus police for the University of Central Oklahoma, where she officially retired from the department. Thereafter, she spent her final six years in law enforcement with the Canadian County Sheriff's Office.
She'd fondly remembered by her friends and former colleagues.
Deputy Sheriff Sheldon Gordon Whiteman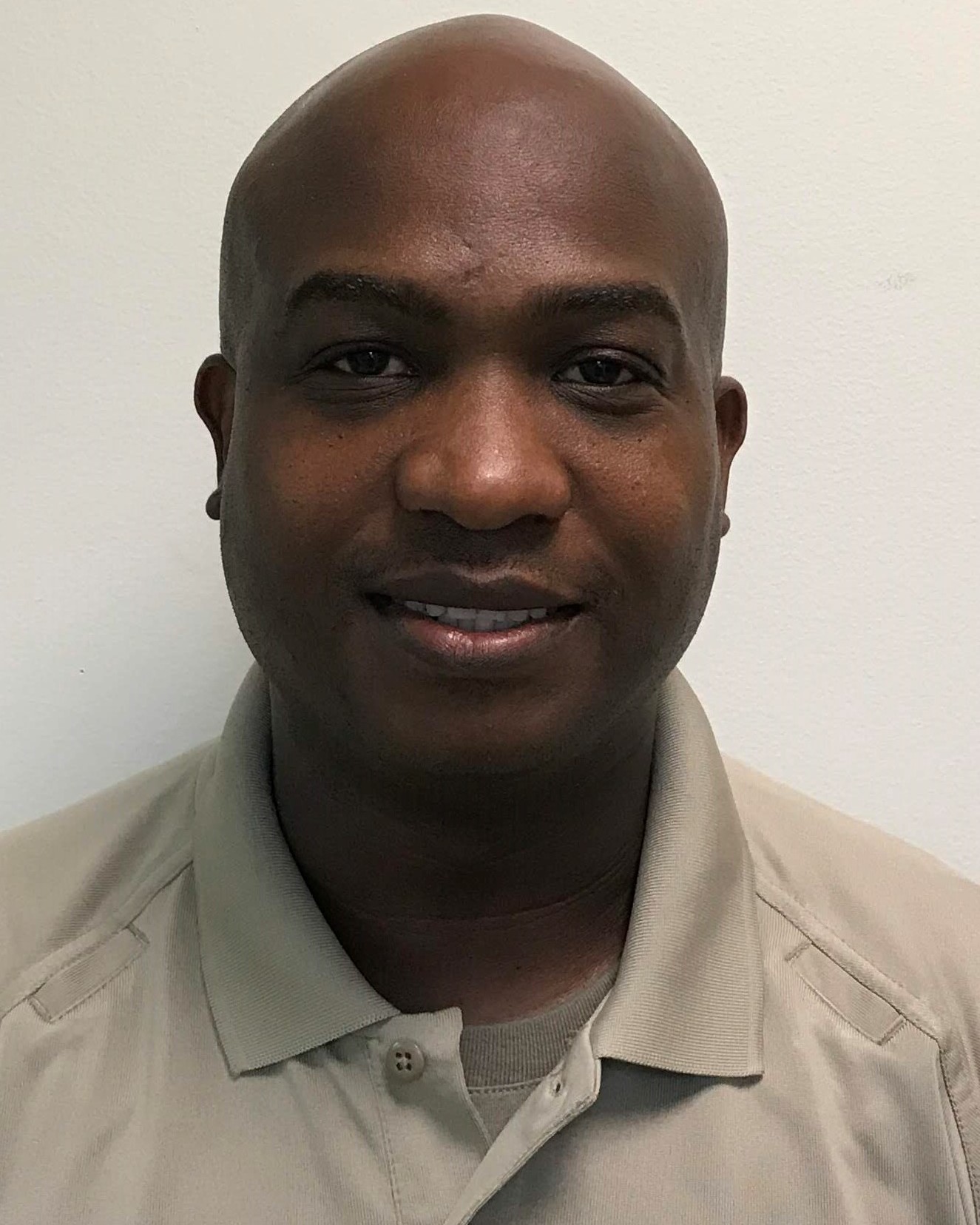 Deputy Whiteman from the Long County Sheriff's Office in Georgia was killed while engaged in a high-speed pursuit on Thursday, January 23rd.
While only having been with the department for four months, he had previously served with the Chatham County Sheriff's Office for four years.
Sadly, he leaves behind his wife, three children, and his father.
Police Officer Katherine Mary Thyne
Officer Thyne from the Newport News Police Department in Virginia tragically died on Thursday, January 23rd after being dragged by a vehicle for over a block.
She and her partner were investigating reports of drug activity, when they approached a vehicle on 1400 block of 16th Street.
The driver sped off, causing the officer to be dragged, and the driver crashed into a tree which pinned the officer between the vehicle and tree.
The young officer had only been on the force for a year and leaves behind her 2-year-old daughter, fiancée, mother, three brothers, and grandparents.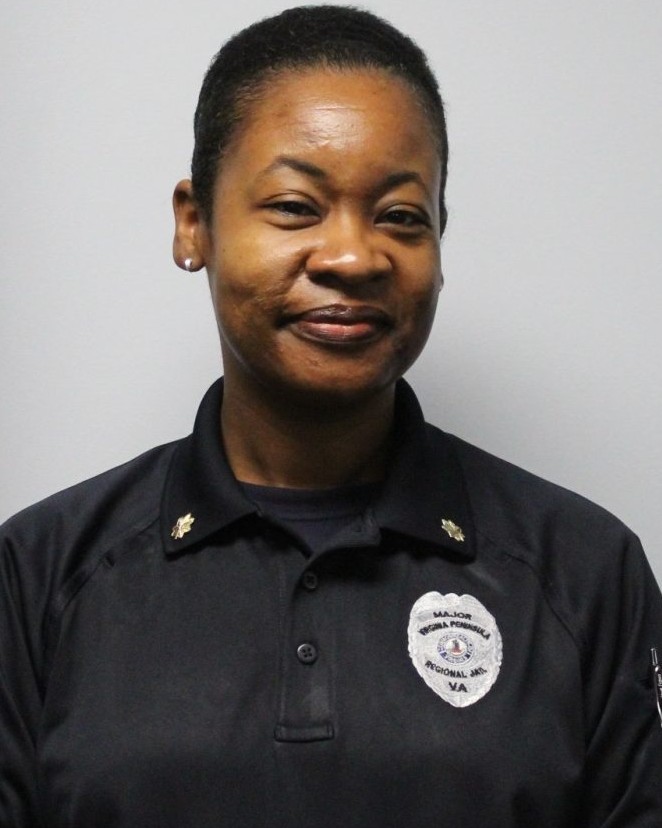 Major Moore of the Virginia Peninsula Regional Jail in Virginia passed away on Thursday, January 23rd.
After serving in the jail for 20 years, she collapsed while on duty from a heart attack. Despite officers and medical staff immediately administering CPR, she could not be resuscitated.
She is survived by her husband and son.
Officer Tiffany-Victoria Bilon Enriquez & Officer Kaulike Kalama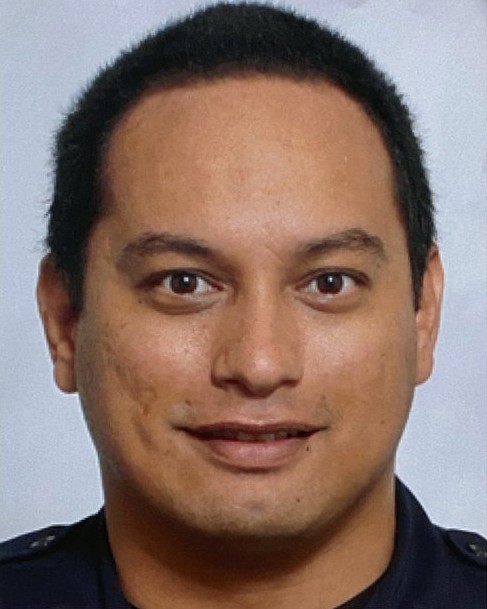 Officer Enriquez and Officer Kalama of the Honolulu Police Department in Hawaii died on Sunday, January 19th after responding to a stabbing call at a home.
Officer Enriquez was one of the first officers who arrived at the scene to help the stabbing victim. When she approached the house where the suspect was located, she was gunned down.
She was an Air Force Reserves Veteran and served the department for seven years.
Officer Kalama later responded to the residence after Officer Enriquez was shot, and he was also shot by the suspect inside the home.
Officer Kalama had served the department for nine years and leaves behind his wife and son. Officer Enriquez is survived by three daughters and one grandson.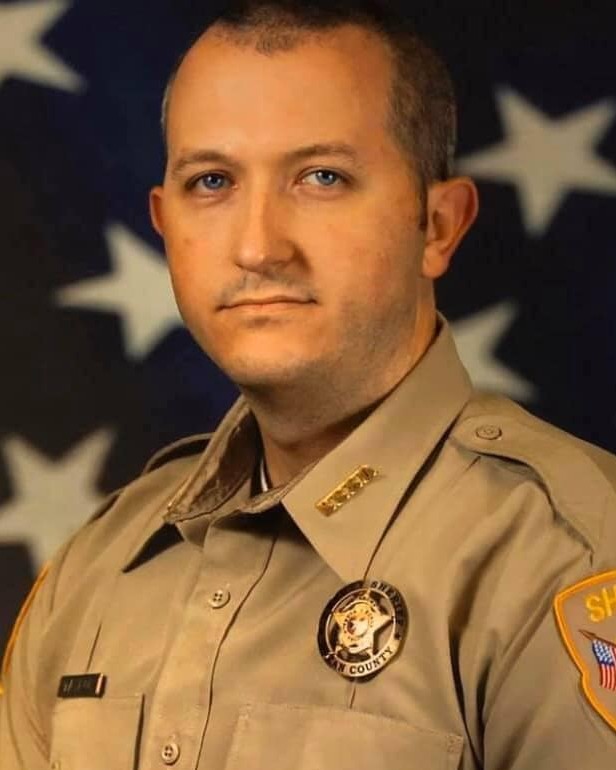 Deputy Taylor of the Bryan County Sheriff's Office in Oklahoma died in a vehicular crash on Tuesday, January 14th while responding to an emergency call.
He had been with the Sheriff's office for just under two years and is survived by his two children and fiancée.
LET has a private home for those who support emergency responders and vets called LET Unity. We reinvest the proceeds into sharing untold stories of those patriotic Americans. Click to check it out.
Detective Leist of the Los Angeles County Sheriff's Department in California passed away on Sunday, January 12th after she was struck by an oncoming vehicle after helping an elderly woman who fell in the roadway.
While off-duty, she managed to help the woman safely across the intersection, but was struck while returning to her car.
She served with the department for twelve years and is survived by her two sons.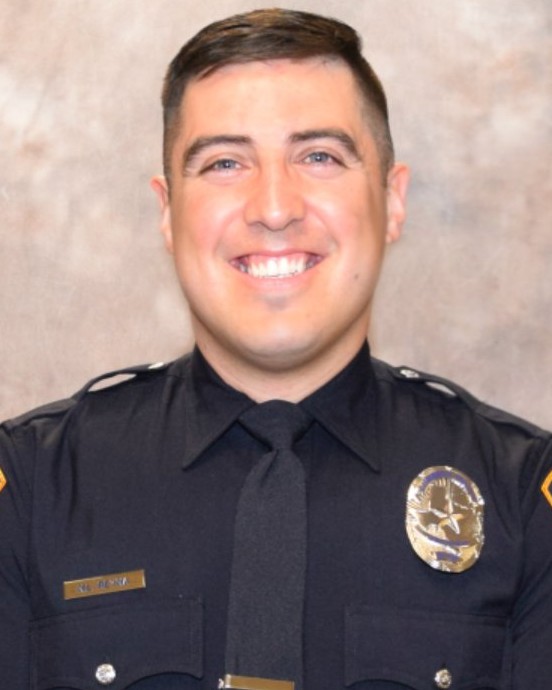 Officer Reyna of the Lubbock Police Department in Texas was killed by another vehicle while tending to a single-car rollover on Saturday, January 11th.
Lieutenant Eric Hill of the Lubbock Fire Department was killed as a result as well. Officer Reyna had only been on the force for a year before he passed.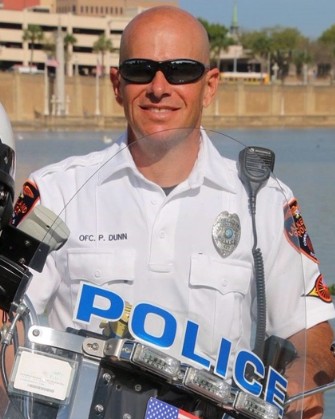 Officer Dunn of the Lakeland Police Department in Florida had died as a result of crashing his motorcycle on Thursday, January 9th.
He was heading back to the police station on his department motorcycle when he struck a raised median of the roadway, causing him to be thrown from the bike.
The Marine Corps veteran had served with Lakeland Police Department for six years and had previously served with the Polk County Sheriff's Office for 12 years. He leaves behind his wife, three children, and two stepdaughters.
Public Safety Officer Jackson Ryan Winkeler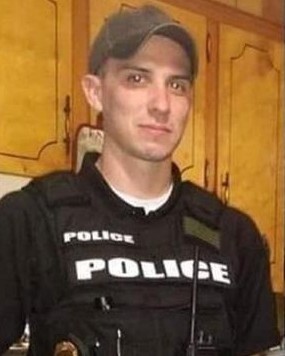 Officer Winkeler of the Florence Regional Airport Department of Public Safety in South Carolina was shot and killed while conducting a traffic stop Sunday, January 5th.
Officer Winkeler also served as a volunteer firefighter with the Latta Fire Department prior to his passing.
He is survived by both his parents and his sisters.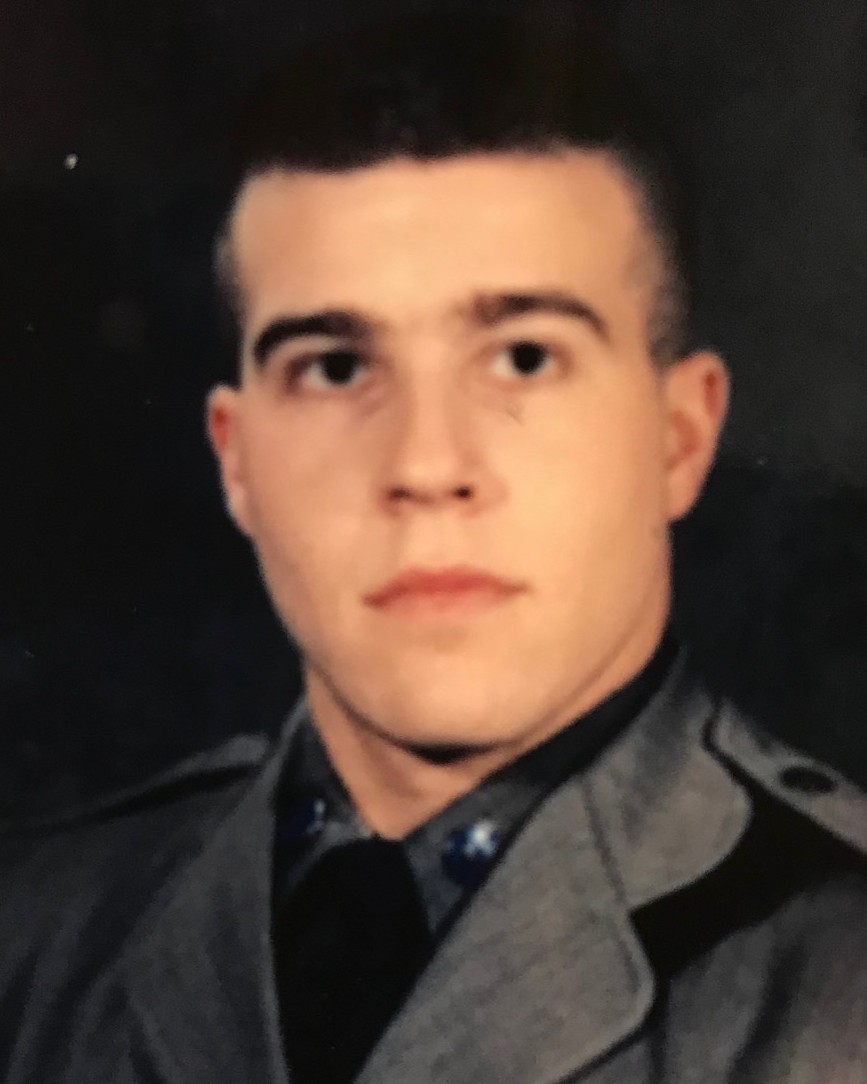 Officer Fortini of the New York State Police passed away from cancer on Wednesday, January 1st.
He had served the department for 16 years before retiring in 2015, and his cancer had stemmed from his assignment to the search and recovery efforts at the World Trade Center site following the 9/11 terrorist attacks.
Officer Fortini is survived by his fiancee, parents, brother, and sister.
Officer Munir "Mo" Edais of the Los Gatos-Monte Sereno Police Department died unexpectedly on January 21st.
The circumstances of the officer's death were never revealed, but he'd served with the department for 10 years and leaves behind his 2 children and one child on the way.
Investigator John Cole Haynie of the Rockdale County Sheriff's Office in Georgia died on Saturday, January 25th after a month-long battle with the flu.
He had served the sheriff's office for 8 years prior to his passing. He is survived by his wife.
Officer Ramirez of the Norwalk Police Department in Connecticut passed away on January 28th after battling brain cancer.
He had served the department for 32 years prior to passing and was celebrated by his community and Norwalk Mayor Harry Rilling named December 13th as "Cesar Ramirez Day" in his honor.
---
LET will once again be at National Police Week to pay tribute to the fallen. For those not familiar with it… we want to bring you a story from our experience last May.
—
Author's note: National Police Week. It was an overwhelming experience… but also a deeply emotional one. I've changed the names of some of the people in this article to protect their privacy. Once you read it, you'll understand. If you'd like to send a note to Concerns of Police Survivors, you can do so in the form at the end.
—
When my boys found out that I was going to be heading to National Police Week in Washington D.C., it was the same message from just about every cop.
"You're gonna be at Tent City, right?"
After all, it's the Police Week that everyone knows. You do the candlelight vigil. You drink in the bars. Maybe you do the memorial service, maybe not. But of COURSE you do Tent City. It's where all of the cool kids hang out. Where your boys are. Where the drinks are. Where the vendors are.
But there's a National Police Week that's going on simultaneously that very few people are aware of. It's actually the very essence of what the week is all about. And it changed the lives of my team and I when we attended it this year.
Let's back things up a little to the roots of National Police Week. I'll break it down simply. Some 50 plus years ago, President Kennedy declared a week to honor peace keepers across America.
Clearly, he didn't consult with a woman. Had he done so, he never would have had the week kick off right around Mother's Day. But that's beside the point.
The week has turned into an incredible opportunity to remember the fallen, pay tribute to the living and to honor the survivors.
Enter: Concerns of Police Survivors (C.O.P.S.). It's a non-profit organization that takes care of all of the survivors of line of duty deaths. It's one of the key groups that organizes National Police Week.
Now let me dive into the Police Week that very few people know about.
Our plane landed at Reagan at about 7 a.m. Our "Uber" driver? The husband of the Executive Director of C.O.P.S.
Joe retired from law enforcement a few years back.
"You guys excited to be here?" he asked.
Truth be told, we were nervous. The last couple of times we filmed with C.O.P.S. it was an emotional rollercoaster. We listened to some of the most difficult stories we'd ever heard. We cried with Survivors. We prayed with them. We shared their pain.
We had no idea what was to come.
The Hotel at National Police Week
We stayed at the Hilton Alexandria, which was known as the "host hotel". That basically means it's where most of the Survivors stay and where many of the activities take place.
We checked in and were welcomed by the family at C.O.P.S. And let me be clear – they are family. They aren't "staff". They aren't a "team". They are a family of men and women who have, quite literally, shed blood, sweat and tears with each other and with Survivors across the country.
Dianne Bernhard is the Executive Director. She's a retired police officer who decided to walk away from a goal of becoming a police chief to instead give back.
Her "why"? She lost her co-worker and friend, Molly, in the line of duty years before.
"A couple things you need to know," she said. "First of all – eat when you can. Sleep when you can. And know this week is going to be difficult."
Cool. We're good with that. We were there to tell the stories of Survivors.
"Second – Survivors will be wearing one of two different colored badges. Blue or yellow. If it's blue, they are a returning Survivor. If it's yellow, it's their first time here. They lost their hero within the last year."
That's when it hit me. There were blue and yellow cards EVERYWHERE. Young people. Old people. Women. Men. Children. Babies. White people. Black people. Asian people. Hispanic people.
Because in this family, there's only one color – Blue. Nothing else matters. What you look like. How old you are. Where you come from. The Blue family transcends it all and is simply a unifying force in the battle of good vs. evil.
But there were SO MANY of them.
Those with the yellow tags, in many cases, looked lost. Broken.
How could they not be? Their lives were fundamentally changed the day they lost their officer. They went from a family to a battle. A future to a struggle.
These were people who were now facing shattered lives. And that's where Concerns of Police Survivors steps in – to rebuild those shattered lives.
The First Couple of Days at National Police Week
The arrivals begin.
Some people come in by plane. They are greeted by a wall of officers to welcome them. A motorcade to shut down traffic and bring them to the hotel.
Others come in by bicycle. Some bike hundreds of miles to get to D.C. Others bike thousands of miles. They are rides of camaraderie. Take, for example, Law Enforcement United. They are incredible individuals from across the country who ride forth in a tremendous show of unity AND fundraising to support the Survivors.
When they arrive at the hotel, they are shepherded through by members of the C.O.P.S. family. They are welcomed with open arms by returning Survivors. They are encouraged to take part in countless support programs.
This year, nearly 6,000 Survivors came together.
And the journey begins.
The First Elevator Ride at National Police Week
We were staying on the 29th floor. We had a suite where we had a private space for Survivors who were willing to be interviewed and open to sharing their stories and talking about their officer.
I had no idea what was coming.
Let me tell you something. When you're going down that elevator for the first time from the 29th floor, several people wearing yellow cards get on at the 28th floor, and you're stopping at every floor on the way down… you very quickly realize you'd better stop being afraid to talk to people.
That first ride down was painful. I was scared. I was silent. I pretended to talk on my phone.
Which worked great, until the phone rang while I had it up to my ear and everyone looked at me.
Awkward.
In the lobby was Sara. She runs the public relations for C.O.P.S.. She's one of the most inspirational, compassionate and sassy women I've ever worked with.
"What do I do?" I asked her. "How do I talk to people? What do I say?"
I may or may not have conveniently left out the part about being caught faking a phone call.
"Just talk to people," she said. "Be YOU. Ask them about their hero. Find out how they're doing. Treat them like PEOPLE. Just love on them."
The advice came simply, but was profound.
How many times do we stop talking to people? Stop LOOKING at them? Ignore them because we don't know what to do or what to say or how to process THEIR grief.
Just love on them.
The First Family I Interviewed at National Police Week
I've interviewed thousands of people over the years. Probably tens of thousands.
And yet every one of these interviews punches me in the gut.
My first interview of the week was with a family who lost their officer in late 2018. It was a couple in their 50's whose son was killed. I spoke with them. Their daughter. And HER daughter.
I listened to the 5-year-old girl tell me she wishes she could tell her uncle one more time how much she loves him and misses him. That he was her favorite friend to play with.
I listened to the fallen officer's father and mother tell me how the only thing that got them through was faith and God.
I listened to them tell me a story about how an unrelated family emergency brought them across the country three days before the shooting because the only hospital that could care for that officer's father just so happened to be right near him.
I witnessed as those parents told me through tears that it was God's way of letting them see and spend time with their son one more time before he passed.
I heard their story of how C.O.P.S. saved their lives.
Over the next four days, despite a sea of thousands of survivors and tens of thousands of other people, I kept crossing paths with that father. In the elevator. At a memorial service. And now I didn't need to pretend I was on the phone.
Because each time, we embraced. We prayed together. We cried together. And I watched him transition… from a broken man kept alive by a mustard seed of faith… to a man who, over just a few days, was brought back by an organization that rebuilds shattered lives.
The Candlelight Vigil at National Police Week
My team joined the Survivors in a journey to a breathtaking memorial service in the shadow of the Washington Monument.
We all boarded buses. Flanking each and every bus were police vehicles. And leading the procession was a motorcade of literally hundreds of police officers.
The main highway was entirely shut down while thousands of Survivors were lead by lights and sirens to the service.
On the side of the highway, people stood outside of their vehicles filming, saluting and waving. One of the nation's busiest roadways entirely shut down… to pay tribute to the fallen officers and their Survivors. It was powerful, to say the least.
When we arrived at the candlelight service, thousands of police officers from all over the country created a hall of men and women for the survivors to be escorted down. Pipes and drums led a tribute to the fallen but also a celebration of life.
I won't go into the details about the politicians who spoke so eloquently, because you probably saw those clips played in the media. What I WILL tell you is that sitting there during roll call and holding hands with Survivors… sharing tears with their loved ones… listening to the names of those who made the ultimate sacrifice… it changes you.
The President of C.O.P.S. started the lighting of the candles from the stage. Within moments, the flames had spread onto the tips of candles held by thousands of people.
It was a fitting tribute not just to the fallen and their Survivors… but it was a tribute that was the very essence of what C.O.P.S. is all about. It starts with one little flicker of hope. And the family spreads that hope to bring overwhelming light into the darkness.
The Programs at National Police Week
The next day was the Survivors conference. At that conference, returning Survivors shepherded new Survivors through the journey. Loved ones learned about the tremendous number of programs offered to them. There are everything from siblings programs to kids camp… from spouses retreats to parents retreats.
For more than three decades, C.O.P.S. has provided comprehensive Hands-On Programs that cater to more than 50,000 Survivors and their families in 55 chapters nationwide. Whether it is offering grief counseling to participants or providing peer support and additional resources, C.O.P.S.'s objective is to support each Survivor in their journey to recovery.
C.O.P.S. knows that in the wake of a line-of-duty death, many lives are affected. Whether you are the spouse or child of an officer, a parent or sibling, an aunt, uncle, or significant other, even a co-worker or close friend, there is an inherent need for a safe space to grieve and to process the feelings and memories surrounding that loved one.
The programs are designed to allow participants to do just that.
With eleven Hands-On Programs designated for each group, C.O.P.S. provides retreats specifically formatted to support the Survivors as they learn to cope.
At the host hotel over the course of National Police Week were all kinds of additional support programs. They were led by countless volunteers who took time away from their jobs and their families to come help guide these surviving families through their new journey.
Throughout the day of the Survivors conference, we were blessed to be joined by reporter Todd Piro and his crew from Fox and Friends. That night, Todd spoke at the Blue Honor Gala.
"The word powerful does not go far enough to describe this experience. It was an incredible honor to represent our Fox and Friends team and meet some incredible people in the process," Piro said in the story that aired, which started with that gala.
In the story, Todd recognized Corporal Ronil Singh of the Newman (CA) Police Department, who was killed in December of 2018 when he was shot during a traffic stop of a suspected drunk driver, who was not in the country legally.
Anamika Chand-Singh, the officer's widow, said:
"Our day starts in tears and we go to bed in tears again. My child was 5 months old when this event happened. It could have easily been prevented. It is still unbelievable, and we still feel like he is going to come home." When asked about what it means to survivors such as Singh's family, for organizations like C.O.P.S. to try to make things easier, she said "As a survivor, to see the amount of people coming out here showing their support and honoring officers is just amazing. Whatever I have needed, they have been there to support."
Piro also spoke with Alyssa Cordova, the widow of Officer Jesus Cordova of the Nogales (AZ) Police Department.
Cordova died on April 27, 2018, when he was shot by a suspected car-jacker. The father of four was 44.
Alyssa said:
"I asked him, 'are you ever afraid of what you do? He said, 'you know what, I'm not afraid of dying, I am afraid of what will happen to you and the kids if I die.' And here we are, surviving, because that's what we are: survivors."
Piro concluded the piece by talking to Lanie Weigand, the 14-year-old daughter of Sgt. Michael Weigand Jr., of the Latimore Township (PA) Police Department.
Sgt. Weigand was killed while riding his motorcycle as part of an escort. A driver lost control of his pickup truck and struck Weigand head-on. His End of Watch was Sunday, September 14, 2008. Lanie was 3 at the time of her father's death.
Piro asked her:
"You were only 3 years old when your dad died, you have been coming to C.O.P.S. for a while now. What is that role like, helping people who have just endured that horrible loss in the last year?"
Her response:
"A word of advice to them, just keep pushing through, because you know, it's not going to get easier, but we are all here together, and we are all here to help each other. Our fathers, our mothers, our sons, our daughters, they are taken away from us and we can't do anything about it. All of us together, I feel like it makes us stronger because of the sacrifice that they made and the ones that they left behind."
At the Blue Honor Gala that night, I interviewed some of the cast members from Blue Bloods. I spent time with Dave Bray USA and Mark Wills, two incredible musicians.
(Above – Dave Bray / C.O.P.S. tribute video for National Police Week.)
I celebrated life with Survivors and those who support them.
And I was reminded time and time again that sometimes the best way of remembering our loved ones isn't by mourning them… it's by celebrating their life.
The Memorial Service at National Police Week
The 38th Annual National Peace Officers' Memorial Service was another humbling experience. The keynote speaker was once again President Trump – a man who very clearly loves law enforcement.
If you'd like to read more about that speech, I wrote a separate article on it.
As we were entering and leaving the memorial service, thousands of officers lined the path for the Survivors. And all I could think about was one thing.
When our fallen heroes enter heaven, I have to imagine this is what their welcome looks like.
I could go on and on for hours about all of the emotions. The stories. The moments shared.
But I think this one little video clip about sums it up.
These are the moments that change us.
In the foreground are those who lost brothers and sisters. Their pain is evident but their strength is
overwhelming.
Deeper into the shot are Survivors, including a child. Their loss is unfathomable. Their sacrifice is unacceptable.
In the background are the colors that unite us. The flag the fallen officers died for. The country that gives us all the blessings and opportunities we have.
The sound… is a tribute. A goodbye. A reminder. Our pain. Our strength. Our message that as long as a single officer is killed in the line of duty… our mission continues.
The Memorial Wall at National Police Week
From there, we went to the Law Enforcement Memorial Wall. I never could have imagined how hard it would hit me.
Hundreds of officers, Survivors, family and friends were there for the arrival of the wreath that was dedicated to the fallen at the memorial service.
I expected the wall to be just a long slab of concrete with the names of the fallen inscribed on it. But that couldn't have been further from reality of what it really is.
Sure, it's inscribed stone. But it's covered in pictures, letters, trinkets, shots for the fallen, mugs, you name it.
That wall isn't death – it's life. It's a living and breathing reminder that our loved ones will never be forgotten.
Walking along the wall which is far too long… you're able to truly take in the loss our country and loved ones have experienced. But in that walk, you feel the souls of every single one of those officers.
You feel the anguish of their loved ones. You feel the moments and the celebrations that were stolen from them. You feel the pain and the emptiness.
But you also feel the life. You feel the protection. You feel the love. And you are able to begin to grasp what the Blue family is all about.
The Final Experience at National Police Week
I could literally write an entire book about my experiences. I could go on and on for hours about the closing ceremonies. About watching Survivors – the same Survivors who looked crushed and destroyed just days earlier – holding hands and singing together and glowing on the last day.
But here's what really got me.
On that last day, C.O.P.S. put on a huge event for kids. A barbeque, DJ, bounce house, cotton candy machines, you name it. It's the kind of party every kid always dreamed of.
They get to stuff their own bears in police uniforms. Dance. Get tattoos.
For a short period of time, they get to forget about the pain. The loss. And so do their parents.
Tomorrow, that pain might return. But this time it might be a little less raw. It might be a little more tolerable for the children. For the parents. For the spouses.
It will never go away. That wound will never fully heal.
But those shattered lives over time will be rebuilt. That pain will turn into motivation to help shepherd others along the same path.
You are not alone. You will never be alone again. Because thanks to the unbelievable family at Concerns of Police Survivors… and thanks to the overwhelming love and support of the Blue family… there will always be hope.
---
Want to make sure you never miss a story from Law Enforcement Today? With so much "stuff" happening in the world on social media, it's easy for things to get lost.
Make sure you click "following" and then click "see first" so you don't miss a thing! (See image below.) Thanks for being a part of the LET family!