CHICAGO, IL – A 31-year-old man was arrested earlier in June after allegedly committing an aggravated robbery at a cell phone store.
Ironically, the suspect allegedly committed the robbery while on bail for a gun charge and a previous aggravated robbery of another cell phone store.
May 1: Gets recognizance bond for a gun case.

May 4: Allegedly robs a phone store. Pays $10K to get out.

Tuesday: Charged with robbing another phone store while on bail in those two cases.https://t.co/gQ25bjfiIQ

— CWBChicago (@CWBChicago) June 9, 2021
On June 6th, police arrested 31-year-old Tony Hampton for allegedly robbing a Cricket Wireless store on May 25th. However, at the time of the alleged robbery, Hampton was out on bond in connection with two other cases in April and May.
On April 30th, Hampton was reportedly pulled over for an alleged traffic violation within the city's West Side. When the officer asked for Hampton to step outside of the vehicle, the officer was said to have seen Hampton place a bag he was wearing on to his front passenger seat.
Bulging out from the bag, according to authorities, was the butt of a firearm. Hampton was later charged with felony unlawful use of a weapon and when placed before Judge John Lyke, Hampton was released on electronic monitoring.
Then, on May 4th, Hampton had allegedly robbed a Cricket Wireless store and was subsequently arrested and charged with aggravated robbery.
When placed before the judge for that case, Hampton's bail was set at $10,000 – which Hampton posted.
Three weeks after the alleged Cricket Wireless robbery, prosecutors say that Hampton committed another aggravated robbery on May 25th at the Cricket Wireless at 1550 West 18th Street.
Hampton had allegedly entered the store at approximately 1:00 p.m. on May 25th and was asking a store employee about some phones.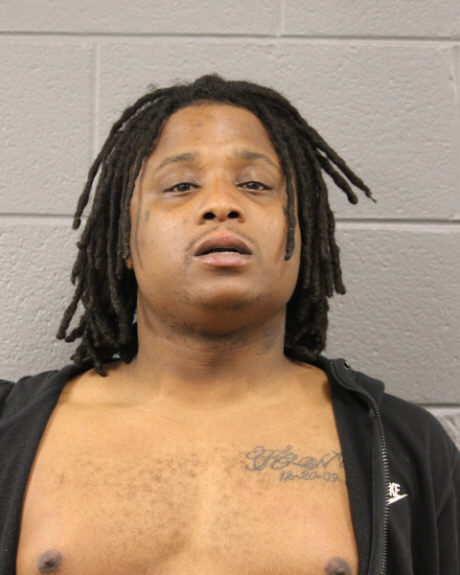 Prosecutors say that Hampton then followed the employee behind the counter, with his hand in his pocket at to imply that he was carrying a firearm.
Hampton allegedly told the store clerk:
"Don't make me do it. Go get a bag. Go to the back and grab phones."
Prosecutors say that Hampton managed to steal over $5,000 worth of iPhones from the location. Surveillance footage captured most of the May 25th robbery, which the store employee also identified Hampton in a photo line-up after the incident.
On June 8th, Hampton was standing before Judge Lyke once again, with the judge making sure he was hearing the criminal history correctly when prosecutors detailed their case:
"[He] caught a gun case May 1. Three days later he has an aggravated robbery. Is that right?"
The prosecutor confirmed that the judge summed up the history correctly, which then Judge Lyke added:
"And now he's on front of me again with an aggravated robbery. OK."
For Hampton's latest aggravated robbery charge, the judge set his bail at $500,000, however, Judge Lyke ordered Hampton held without bail for violating the terms of bond in his pending gun and robbery charges.
Do you want to join our private family of first responders and supporters? Get unprecedented access to some of the most powerful stories that the media refuses to show you. Proceeds get reinvested into having active, retired and wounded officers, their families and supporters tell more of these stories. Click to check it out.
This isn't the first time we at Law Enforcement Today have reported on instances of people out on bond getting rearrested for new offenses in Chicago.
Back in February, we reported on a very similar instance where an alleged offender out on bond for a particular charge wound up being rearrested for the same offense.
Here's that previous report.
_
CHICAGO, IL – An 18-year-old man who was arrested in August of 2020 under stolen vehicle charges was released on a recognizance bond following that case.
And guess what he was just busted for?
He was arrested months later for an alleged armed carjacking where he reportedly opened fire at the driver of the vehicle.
Prosecutor: 18-year-old fired "Not one. Not two. Not three. Not four, but at least fourteen shots" during a carjacking — while he was free on a recognizance bond for possessing a stolen motor vehicle.https://t.co/QDphliwIP0

— CWBChicago (@CWBChicago) February 11, 2021
Back in August of 2020, Anthony Blackburn was arrested under a charge of possessing a stolen motor vehicle.
In that case, police allege that Blackburn was pulled over in the Forest Park area after they'd seen him operating a vehicle that was reported as being stolen.
After Blackburn was pulled over, police say that he tried to flee from officers after he was stopped.
He was eventually caught up with and arrested after he allegedly sped down the Eisenhower Expressway and eventually abandoned the vehicle on foot, making his way onto Cicero Avenue.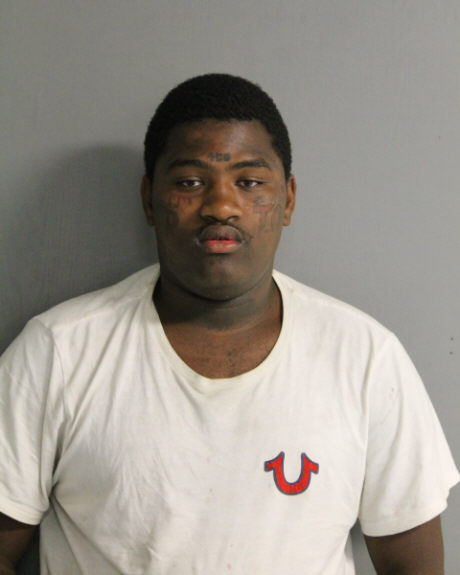 When that case was presented to Judge Charles Beach, the judge had ordered that Blackburn be released on his own recognizance and that he remain inside of his home between the hours of 7:00 p.m. and 7:00 a.m.
Three months later, the suspect would be arrested again.
According to Assistant State's Attorney Franka D'Antignac, Blackburn had allegedly been inside of a vehicle that cut a driver off within the 4700 block of West Polk at around 2:15 p.m. on November 16th.
Blackburn then allegedly exited the vehicle and held up the driver he cut off at gunpoint, reportedly demanding the victim's vehicle.
Said driver of the vehicle instead opted to hit the gas and drive off, with Blackburn allegedly firing at the victim's vehicle 14 times.
Thereafter, ASA D'Antignac says that Blackburn ran to another vehicle and ordered the occupants out at gunpoint – which said vehicle occupants did do.
Blackburn was alleged to have then stolen that second vehicle, with police later finding surveillance video from a Cicero-based motel that allegedly showed Blackburn exiting the stolen vehicle and entering a motel room.
Police would later respond to the motel and arrest Blackburn, with a search of the suspect's motel room producing a loaded handgun with an extended magazine.
At the time of his November arrest, prosecutors charged Blackburn for possession of a machine gun, possessing a stolen motor vehicle, and aggravated unlawful use of a weapon. Despite his previous case from August still pending, Blackburn was able to bail out of jail after posting a bond of $4,000.
Come January 12th of 2021, Blackburn was arrested again.
Police took Blackburn into custody in January after he was witnessed allegedly engaging in hand-to-hand drug transactions within Chicago's West Side.
Prosecutors say that he was later found to have been in possession of 56 baggies containing heroin and over $500 cash.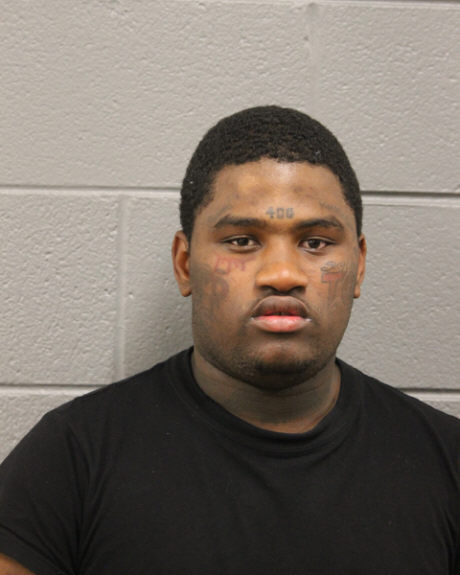 It wasn't until that case that bail was revoked for Blackburn for violating the terms of bond for his two previous cases.
Then, on February 10th, Blackburn's charges related to the November armed carjacking would get upgraded.
The reason being for the upgraded charges was that ballistics came back from the November carjacking case that wound up being a match with the gun recovered by police from the motel room months earlier.
The suspect is now facing additional charges of felony aggravated vehicular hijacking with a firearm, aggravated discharge of a firearm into an occupied vehicle, and attempted aggravated vehicular hijacking with a firearm.
Blackburn is reportedly due back in court on February 16th.
_
Want to make sure you never miss a story from Law Enforcement Today? With so much "stuff" happening in the world on social media, it's easy for things to get lost.