ASHEVILLE, N.C. (AP) — The group Help Ashville Bears (HAB) in North Carolina is offering a $5,000 reward to identify a person they say is responsible for putting a "Trump 2020" sticker on the collar of a bear.
While announcing the reward on a Facebook post July 31st, Help Asheville Bears said:
"Bears are NOT Billboards!"
The group received pictures showing the sticker on the animal in Asheville, a city about 274 miles (441 kilometers) west of Raleigh. The bear had been "trapped, tranquilized and collared unnecessarily," the post said.
The Asheville Citizen-Times previously reported a bear was found in the city last year with a similar sticker.
Bears in Ashville, SC have been tracked in earnest since a project in 2014.
Karen Chávez reported in May:
"The goal was to look at the spatial ecology of black bears in Asheville by capturing bears within a 1-mile radius of the city, placing radio collars on them, which naturally fall off after a certain amount of time, then releasing them, while continuing to track the bears to gather data in order to inform future bear management decisions."
Chávez also noted:
"Between April 2014 and August 2018, researchers captured about 165 unique bears, and another 80 bears were recaptured over the four years, for a total of 245 bears captured on the project." The bears "were captured only on private property, with the approval of landowners, as close to city limits as possible."
While most researchers agree that none of them would ever put a Trump sticker on a bear collar, and they decry the poor bear having to wear that cumbersome collar forever and ever, the culprit either collared just one or two bears as opposed to their 245, or is one of them.
This is typical behavior for the PETA crowd. The "do as I say, not as I do" mentality runs rampant. In 2013 the Huffington Post reported on PETAs slaughterhouse, where they killed puppies and kittens who they deemed would be better off dead than "captured as pets".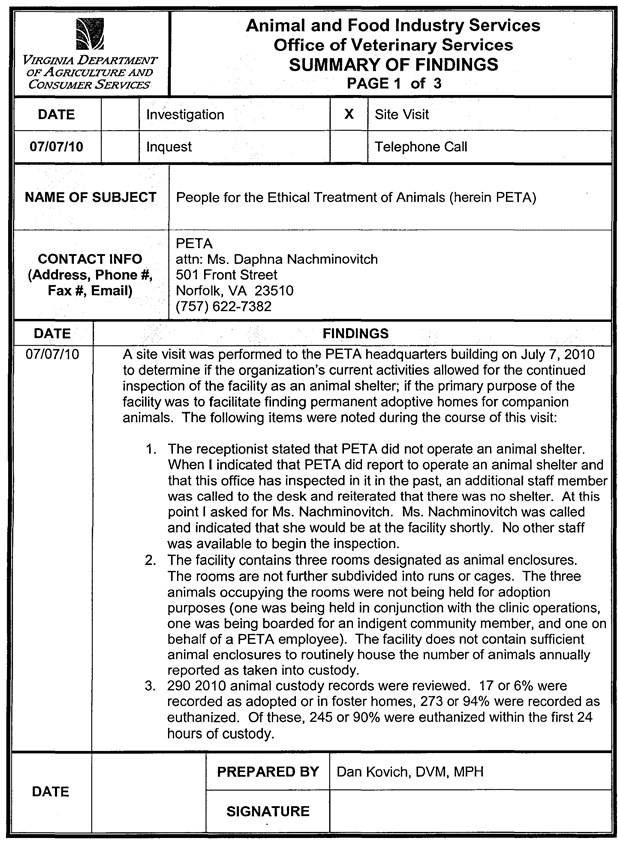 The crazy doesn't stop there. Ingrid Newkirk, the founder of PETA put in her will that upon her death, she wants to be barbecued and served as dinner, her skin made into purses. Her attorney assured her she wasn't breaking any laws according to a Newsweek Report, however, according to Cornell Law School, cannibalism is illegal regardless of consent.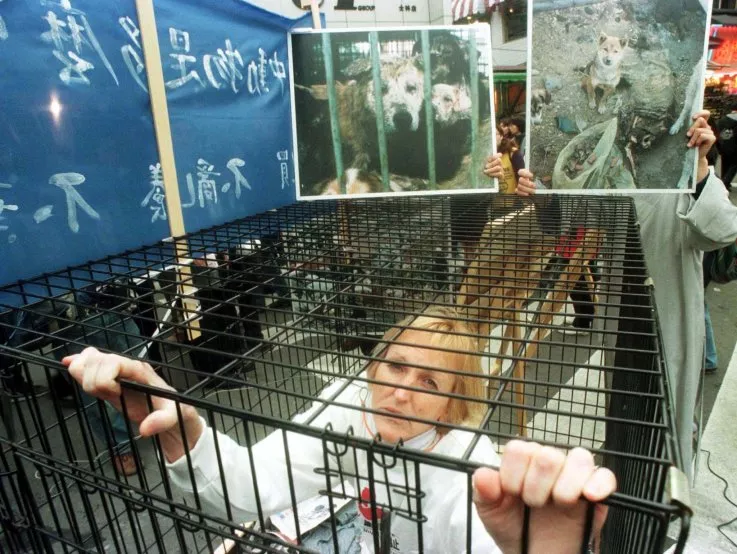 Do you want to join our private family of first responders and supporters? Get unprecedented access to some of the most powerful stories that the media refuses to show you. Proceeds get reinvested into having active, retired and wounded officers, their families and supporters tell more of these stories. Click to check it out.
But PETA kills cats and dogs by the thousands, instead of finding them homes, and throws them out like garbage on the regular because they do not believe in pet ownership. Ingrid Newkirk has called pet ownership "an abysmal situation."
She has said:
"If people want toys, they should buy inanimate objects. If they want companionship, they should seek it with their own kind."
She continued:
"In the end, I think it would be lovely if we stopped this whole notion of pets altogether,"
On top of being a murderous organization, they tie up the criminal courts with frivolous lawsuits, like one trying to assign a selfie copy-write to a monkey in 2014.
A close-up photo of a Sulawesi crested macaque grinning at the camera went viral 2011. Wildlife photographer David Slater, had left some of his equipment on the jungle floor, and the monkey had grabbed the camera and taken a selfie. PETA brought a suit against Slater and a self-publishing book company in 2015, claiming that he had infringed the monkey's copyright by releasing Wildlife Personalities, a self-published book of photography that included the famous monkey selfie. The case was dismissed on appeal by the 9th Circuit Court.
So back to our friend, the Ashville bear.
The Facebook post said:
"Whoever put these political stickers on these bears is cruel and heartless,"
It continued:
"HAB and our followers hope to stop and expose you."
Jody Williams, the group's founder, said this isn't political. He said it's wrong to put anything on a bear, regardless of what's on the sticker. And yet, the bear was collared, just like hundreds of other bears, and that's okay? Putting the sticker on the bears collar may have been a silly prank, but it certainly wasn't harmful.
For the record, Help Ashville Bears is doing some great work to stop the use of jaw traps which this writer believes are inhumane and should be illegal. They should go back to focusing on that.
_
Want to make sure you never miss a story from Law Enforcement Today? With so much "stuff" happening in the world on social media, it's easy for things to get lost.
Make sure you click "following" and then click "see first" so you don't miss a thing! (See image below.) Thanks for being a part of the LET family!