SUMTER COUNTY, S.C. — We just lost another warrior.
This time it was an officer from Sumter County, South Carolina who was ambushed and killed in the line of duty.
According to Sumter County Sheriff Anthony Dennis, one of his deputies was shot and killed Tuesday morning.
There are no words powerful enough to express our grief and sorrow.

May God place his hands over the Gillette Family and the Sumter County Sheriff's Department.#OfficerDown

— Rep. Ralph Norman (@RepRalphNorman) February 25, 2020
"It is with profound sadness that our brother, Cpl. Andrew Gillette, died from wounds suffered in a shooting," Dennis said.
It happened at a home at 3120 on the Thomas Sumter Highway. The house is located between Sumter and Dalzell. According to Dennis, police were attempting to serve an eviction order.
The men and women of Constable Mark Herman's Office send our deepest condolences to the Sumter County Sheriff's Office as they mourn the loss of Corporal Andrew Gillette who was shot and killed this morning in the line of duty.

Thank you for your service! #RIP #TRUEHERO pic.twitter.com/lEFwQz9TNl

— Mark Herman, Harris County Constable Precinct 4 (@Pct4Constable) February 25, 2020
He says that there was no time to react – the suspect fired multiple shots, and Gillette was hit in the chest. He was wearing a vest, but it didn't save him.
??Standing by for updates on what appears to be devastating news out of Sumter County this afternoon.

Praying for all involved. #OfficerDown #ThinBlueLine https://t.co/ZhrRkv8lUO

— Rep. Ralph Norman (@RepRalphNorman) February 25, 2020
Police said no other deputies were injured, but that they returned fire and killed the suspect, who has not yet been named because his family hasn't been notified yet.
We share extremely heavy hearts with our blue family today. One of our own from the Sumter County SO was shot in the line of duty and has died.

Corporal Andrew Gillette, 37, served with the SO since 2013.

Let us pray for his family and friends during this very tragic time. ? pic.twitter.com/GwJ0IWXkua

— Lexington Sheriff (@LCSD_News) February 25, 2020
We're told Gillette was 37-years-old and had been a deputy since 2013.
He was also an Air Force veteran who had a wife and an 11-year-old son.
"We ask for you to keep them in your prayers," Dennis said.
Dennis said Gillette loved being a cop.
"Our deepest condolences and prayers are with his family," Dennis said. "Gillette was one who loved what he did. He loved life."
The last time a Sumter County deputy was killed in the line of duty was in 1996, when Charlie Kubala was also shot and killed.
Last week in Desoto Parish, Louisiana we lost another warrior.
Deputy Donna Richardson-Below, 43, died in a tragic two-vehicle crash while on duty in DeSoto Parish, Louisiana.
"It is with extreme sadness that we report the death of Deputy Donna Richardson, who lost her life in a tragic two-vehicle crash while on duty. Deputy Richardson-Below was a beacon of light and impacted all who knew her," says a post on the law enforcement agency's Facebook page.
The collision happened just before 8 a.m. last Wednesday on U.S. Highway 84 west of Louisiana Highway 3248 and east of Mansfield, according to Louisiana State Police.
Richardson-Below was driving an unmarked DeSoto Parish Sheriff's Office unit west on U.S. 84 when it was struck by an eastbound 2008 Jeep Cherokee being driven by 33-year-old Richard Wimer.
The Stonewall man lost control of his vehicle as it entered a curve, causing the Jeep to cross the double yellow line and travel into the oncoming lane, where it collided with the deputy's Ford Crown Victoria, says a statement from Trooper First Class Brent Hardy.
Richardson-Below, who was properly restrained, was pronounced dead at the scene.
Richardson-Below had been with the DeSoto Parish Sheriff's Office since January of 2019 and had previously been an agent with Louisiana Probation and Parole.
Here are some of the other officers we've lost so far in the line of duty this year.
Their lives mattered.
Corrections Officer Christopher Acres
Middlesex Sheriff's Office (MSO) Correction Officer Christopher "Chris" Acres died unexpectedly on Jan. 28. Funeral services were held yesterday.
The 52-year-old had served the MSO for 31 years.
"It is with profound sadness that we regret to announce the sudden passing of Correction Officer Chris Acres," the sheriff's office said in a Facebook post and in a tweet on Jan. 30.
"He was a devoted colleague, friend and family member. We ask you to keep his family and friends in your thoughts and prayers."
Florida Highway Patrol Trooper Joseph Bullock
Trooper Joseph Bullock was shot and killed when he encountered a disabled vehicle on I-95 just north of the interstate rest area in Martin County.
He stopped to assist what he believed to be a disabled motorist at about 10:15 am. One of the occupants of the vehicle fatally shot him as he approached.
A Riviera Beach police officer who happened to be driving past the scene shot and killed the subject.
Trooper Bullock was a U.S. Air Force veteran and had served with the Florida Highway Patrol for 19 years. He is survived by his parents and two sisters.
Police Officer Nick O'Rear was shot and killed during a vehicle pursuit on I-65 near Old U.S. Highway 31 at about 10:00 pm.
An officer with the Warrior Police Department had initiated the pursuit when he attempted to conduct a traffic stop. Office O'Rear responded to assist in the pursuit when the man opened fire, striking him. Officer O'Rear's vehicle then crashed nearby. He was transported to UAB Hospital where he succumbed to his wounds at 1:15 am.
The driver fled into Jefferson County where he was taken into custody and subsequently charged with capital murder.
Deputy Sheriff Richard Whitten
Deputy Sheriff Richard Whitten succumbed to complications of a gunshot wound sustained on May 29th, 2019, while responding to a shots fired call in Cleveland. He was en route to a training class and had just driven past the scene of the double-murder when the shooting was dispatched over the radio. As he responded back to the scene and encountered the suspect fleeing in a vehicle. Deputy Whitten and a member of the Cleveland Independent School District Police Department pursued the subject onto CR 2243, where the man immediately pulled into the parking lot of a veterinary office.
As Deputy Whitten challenged the subject the man produced a handgun and opened fire, striking him in the neck and paralyzing him. The other officer returned fire as the subject fled. The man later committed suicide after being located by other officers.
Police Officer Sara Beth Barnes
Barnes was killed on January 3oth after losing control of her SUV while driving on the interstate.
Cartersville Police Department Officer Sara Beth Barnes was just 32-years-old.
A detective from Louisiana has reportedly passed away after battling terminal cancer, according to the Caddo Parish Sheriff's Office.
Caddo Parish Juvenile Detective Jacob Nolan Bergren, age 36, died on January 28th surrounded by his friends and family.
According to reports from the law enforcement agency, Detective Bergren served the Caddo Parish community for nearly a decade.
Police Officer James "Chip" Smith
Red Bank, TN officer "Chip" Smith was shot and killed during a domestic dispute.
Authorities have charged is wife in the slaying.
Officer Alan McCollum was struck and killed by a drunk driver while conducting a traffic stop on Highway 358 near Carroll Lane at 9:30 pm.
He and two other officers were on the scene of the stop when another vehicle struck one of the patrol cars, then struck him and a second officer. Officer McCollum suffered fatal injuries and the other officer suffered non-life-threatening injuries.
Deputy Sheriff Sheldon Gordon Whiteman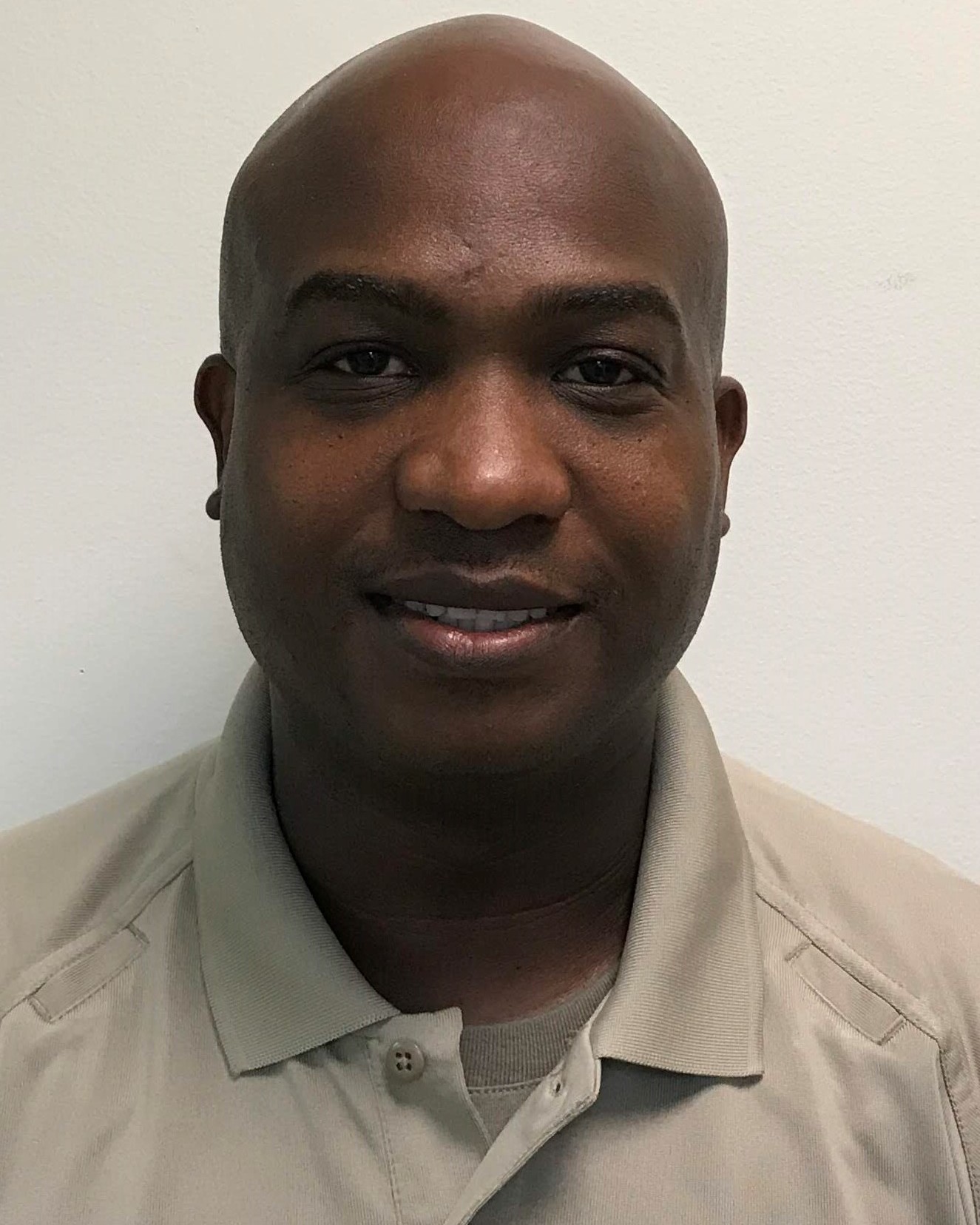 Deputy Whiteman from the Long County Sheriff's Office in Georgia was killed while engaged in a high-speed pursuit on Thursday, January 23rd.
While only having been with the department for four months, he had previously served with the Chatham County Sheriff's Office for four years.
Sadly, he leaves behind his wife, three children, and his father.
Police Officer Katherine Mary Thyne
She and her partner were investigating reports of drug activity, when they approached a vehicle on 1400 block of 16th Street.
The driver sped off, causing the officer to be dragged, and the driver crashed into a tree which pinned the officer between the vehicle and tree.
The young officer had only been on the force for a year and leaves behind her 2-year-old daughter, fiancée, mother, three brothers, and grandparents.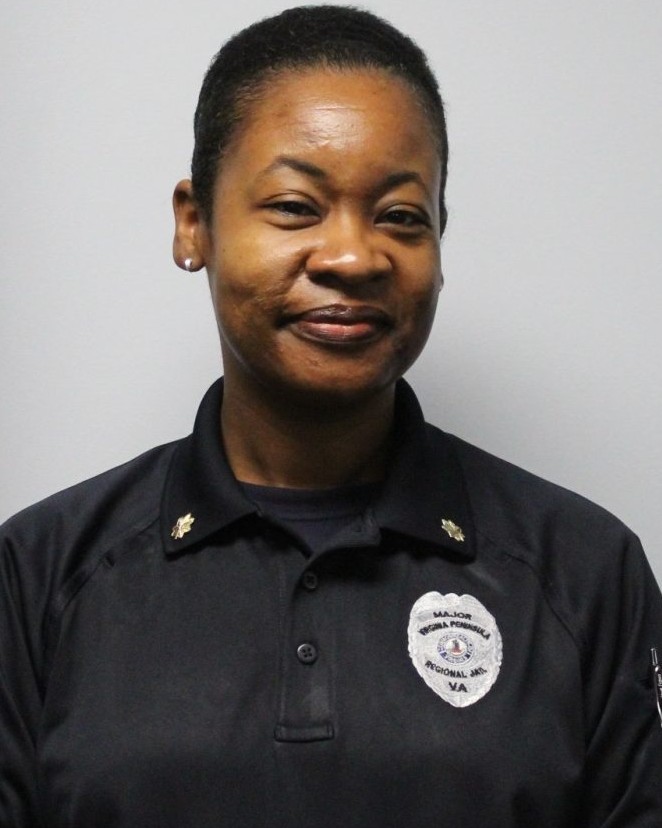 Major Moore of the Virginia Peninsula Regional Jail in Virginia passed away on Thursday, January 23rd.
After serving in the jail for 20 years, she collapsed while on duty from a heart attack. Despite officers and medical staff immediately administering CPR, she could not be resuscitated.
She is survived by her husband and son.
Officer Tiffany-Victoria Bilon Enriquez & Officer Kaulike Kalama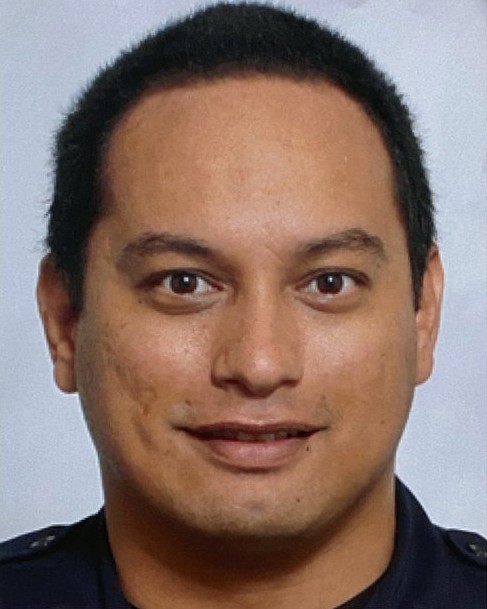 Officer Enriquez and Officer Kalama of the Honolulu Police Department in Hawaii died on Sunday, January 19th after responding to a stabbing call at a home.
Officer Enriquez was one of the first officers who arrived at the scene to help the stabbing victim. When she approached the house where the suspect was located, she was gunned down.
She was an Air Force Reserves Veteran and served the department for seven years.
Officer Kalama later responded to the residence after Officer Enriquez was shot, and he was also shot by the suspect inside the home.
Officer Kalama had served the department for nine years and leaves behind his wife and son. Officer Enriquez is survived by three daughters and one grandson.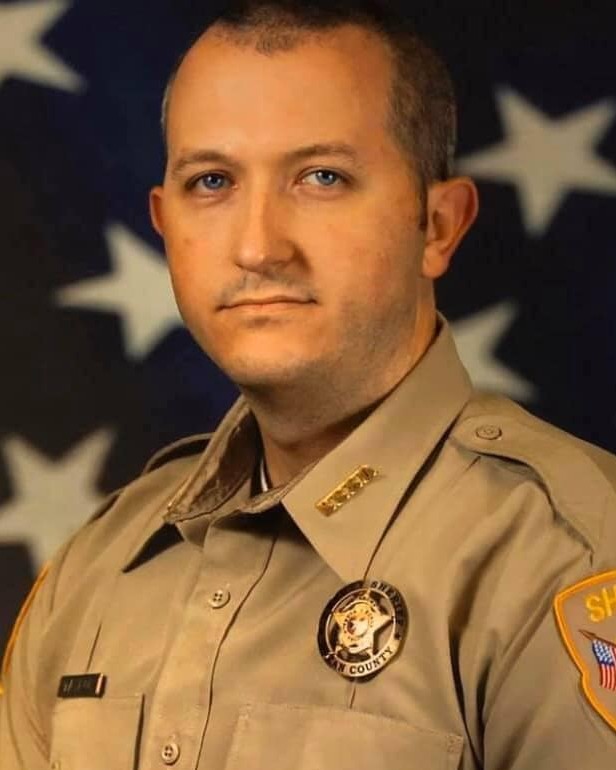 Deputy Taylor of the Bryan County Sheriff's Office in Oklahoma died in a vehicular crash on Tuesday, January 14th while responding to an emergency call.
He had been with the Sheriff's office for just under two years and is survived by his two children and fiancée.
Detective Leist of the Los Angeles County Sheriff's Department in California passed away on Sunday, January 12th after she was struck by an oncoming vehicle after helping an elderly woman who fell in the roadway.
While off-duty, she managed to help the woman safely across the intersection, but was struck while returning to her car.
She served with the department for twelve years and is survived by her two sons.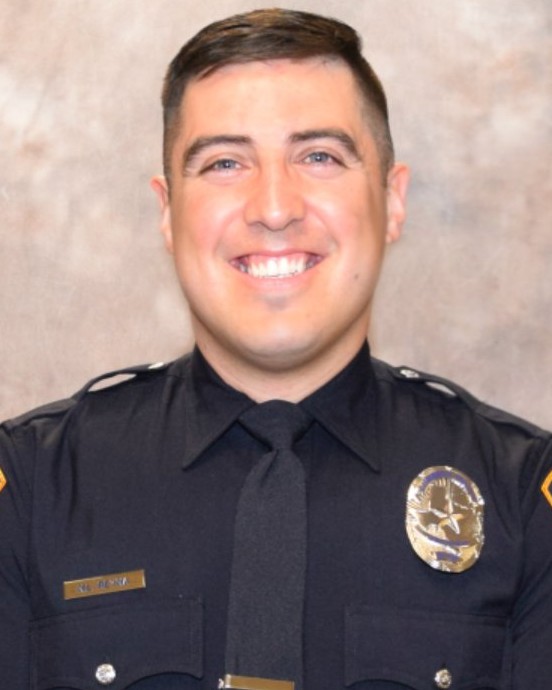 Officer Reyna of the Lubbock Police Department in Texas was killed by another vehicle while tending to a single-car rollover on Saturday, January 11th.
Lieutenant Eric Hill of the Lubbock Fire Department was killed as a result as well. Officer Reyna had only been on the force for a year before he passed.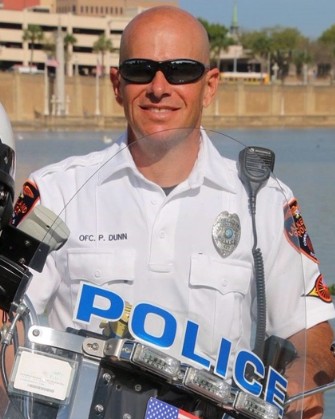 Officer Dunn of the Lakeland Police Department in Florida had died as a result of crashing his motorcycle on Thursday, January 9th.
He was heading back to the police station on his department motorcycle when he struck a raised median of the roadway, causing him to be thrown from the bike.
The Marine Corps veteran had served with Lakeland Police Department for six years and had previously served with the Polk County Sheriff's Office for 12 years. He leaves behind his wife, three children, and two stepdaughters.
Public Safety Officer Jackson Ryan Winkeler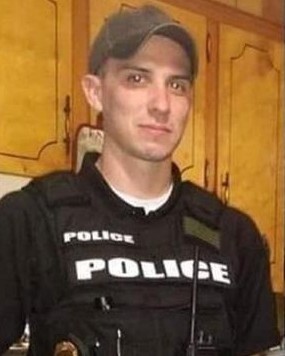 Officer Winkeler of the Florence Regional Airport Department of Public Safety in South Carolina was shot and killed while conducting a traffic stop Sunday, January 5th.
Officer Winkeler also served as a volunteer firefighter with the Latta Fire Department prior to his passing.
He is survived by both his parents and his sisters.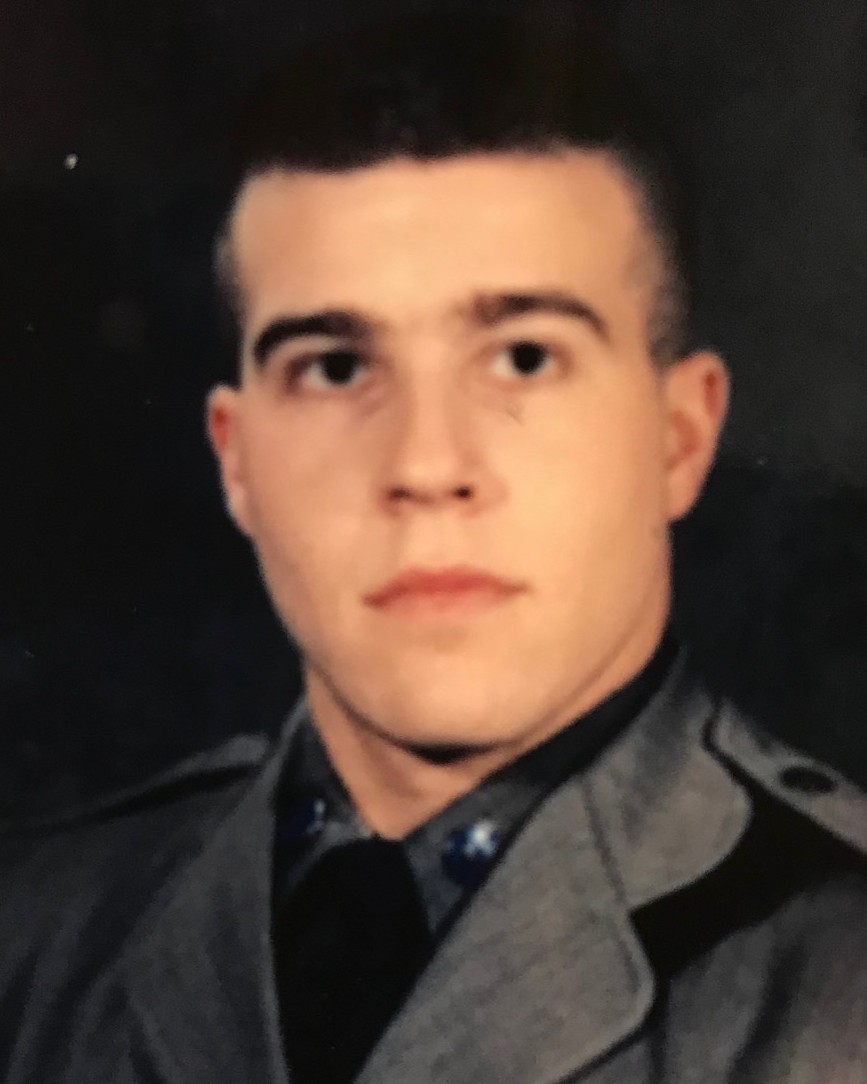 Officer Fortini of the New York State Police passed away from cancer on Wednesday, January 1st.
He had served the department for 16 years before retiring in 2015, and his cancer had stemmed from his assignment to the search and recovery efforts at the World Trade Center site following the 9/11 terrorist attacks.
Officer Fortini is survived by his fiancee, parents, brother, and sister.
Officer Munir "Mo" Edais of the Los Gatos-Monte Sereno Police Department died unexpectedly on January 21st.
The circumstances of the officer's death were never revealed, but he'd served with the department for 10 years and leaves behind his 2 children and one child on the way.