WASHINGTON, D.C. – Students for Life of America and the Frederick Douglass Foundation, were planning to write the words "BLACK PREBORN LIVES MATTER" on the public sidewalk outside an abortion clinic in Washington, D.C. on the morning of August 1st, according to a Students for Life press release.
Despite the fact that they obtained a permit for their event, the D.C. police arrested two members for writing their slogan on the sidewalk with chalk.
It was just a few weeks ago that Mayor Muriel Boswer used taxpayer dollars to permanently paint the slogan "Black Lives Matter" on the streets of Washington, DC. She also allowed activists to use permanent paint to write additional messages such as "Defund the Police".
The Students for Life of American issued the following press release in part:
"In doing this, she proclaimed not only what those of us in the pro-life movement genuinely believe and fight for every day in front of Planned Parenthoods and other abortion facilities across America. But she also opened up the streets of Washington, D.C. for public expression.
"After applying and receiving our permit for this event today, after being told by the Metropolitan police that the Mayor has quote "opened a Pandora's box" by painting public streets, we arrived to SIX police cars threatening to arrest our team and students if they painted, even using the temporary paint we bought that the Police Department specifically requested.
When we asked if we could at least use sidewalk chalk to chalk our anti-violence message on the streets, the police threatened to arrest us."
Do you want to join our private family of first responders and supporters? Get unprecedented access to some of the most powerful stories that the media refuses to show you. Proceeds get reinvested into having active, retired and wounded officers, their families and supporters tell more of these stories. Click to check it out.
The video released, showed officers telling two activists to stop writing "Black Preborn Lives Matter" in chalk on the sidewalk in front of the Planned Parenthood building, and then arresting them when they refused.
Alaina Gertz, spokesperson for the Metropolitan Police Department, said that the group had obtained a permit to hold a rally in front of the Planned Parenthood facility, but not to paint the street.
She said in an email:
"MPD did not issue a permit to paint a message on the street,"
She continued:
"MPD issues permits to assemble. Any markings on the street would have to be permitted by the DC Department of Transportation."
Arrested and released were Warner Depriest, 29, of Southeast D.C., and Erica Caporaletti, 22, of Highland, Md., both of whom received citations for defacing public property.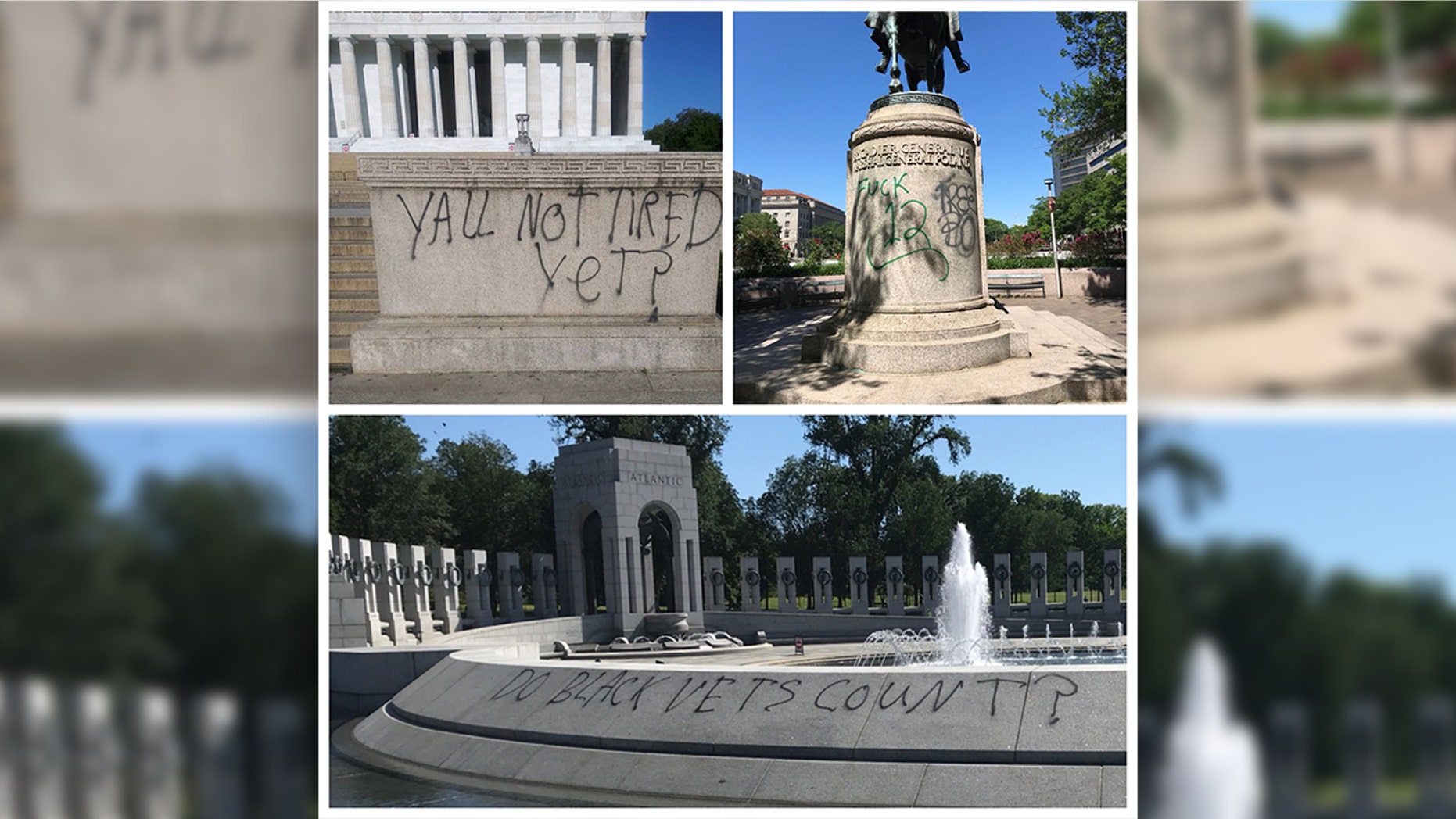 The memorial honoring World War II soldiers is public property and it was also defaced only not with chalk, with spray paint. The people responsible have not been apprehended, and it is doubtful they ever will be.
The young people protesting an organization responsible for an enormous loss of life in communities of color, by writing in chalk on a side walk, were arrested.
Students for Life of America and the Frederick Douglass Foundation sent a letter to Bowser on July 20, requesting permission to paint a separate mural, which they then attempted on on August 1st.
The groups said in the letter:
The mural would "celebrate the beautiful children with endless potential who are the future of their community and deserve the opportunity to make their mark in the world,"
Citing findings that black women made up 36 percent of all abortions in 2015 in the United States.
It might be good to send a public warning out to all of the sixth graders in Washington, D.C., warning them not to play hopscotch on public sidewalks using chalk and numbers. Make sure it's spray paint and profanity. That appears to be acceptable.
_
Want to make sure you never miss a story from Law Enforcement Today? With so much "stuff" happening in the world on social media, it's easy for things to get lost.
Make sure you click "following" and then click "see first" so you don't miss a thing! (See image below.) Thanks for being a part of the LET family!