BARROW COUNTY, GA – The Georgia Bureau of Investigations revealed that they are currently looking for five suspects wanted in connection with the body of woman that was discovered earlier in April that had been previously reported missing in DeKalb County.
Georgia | GBI issues murder warrants after missing Georgia woman found dead https://t.co/WDQfJ3ac80

— Donald Herring (@donaldherring11) April 25, 2021
On April 16th, 37-year-old Rossana Delgado was reported missing in DeKalb County. Four days later on April 20th, the Gilmer County Sheriff's Office had reportedly conducted a welfare check at a residence located in Cherry Log.
Authorities reportedly found Delgado's body during that welfare check.
A cause of death has not been released regarding Delgado, due to autopsy results still pending.
The GBI revealed on April 24th the names of four out of the five suspects wanted in connection with the murder of Delgado.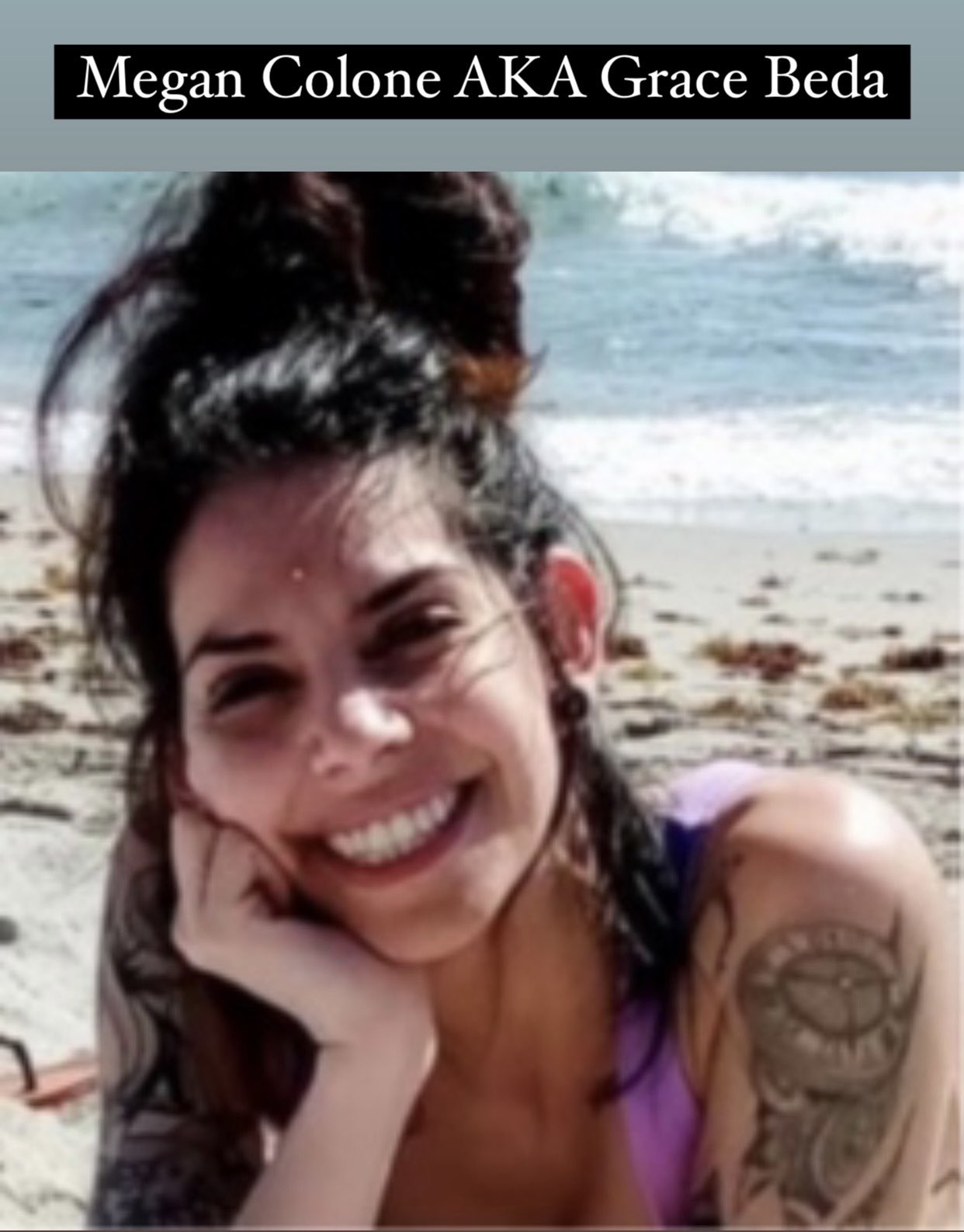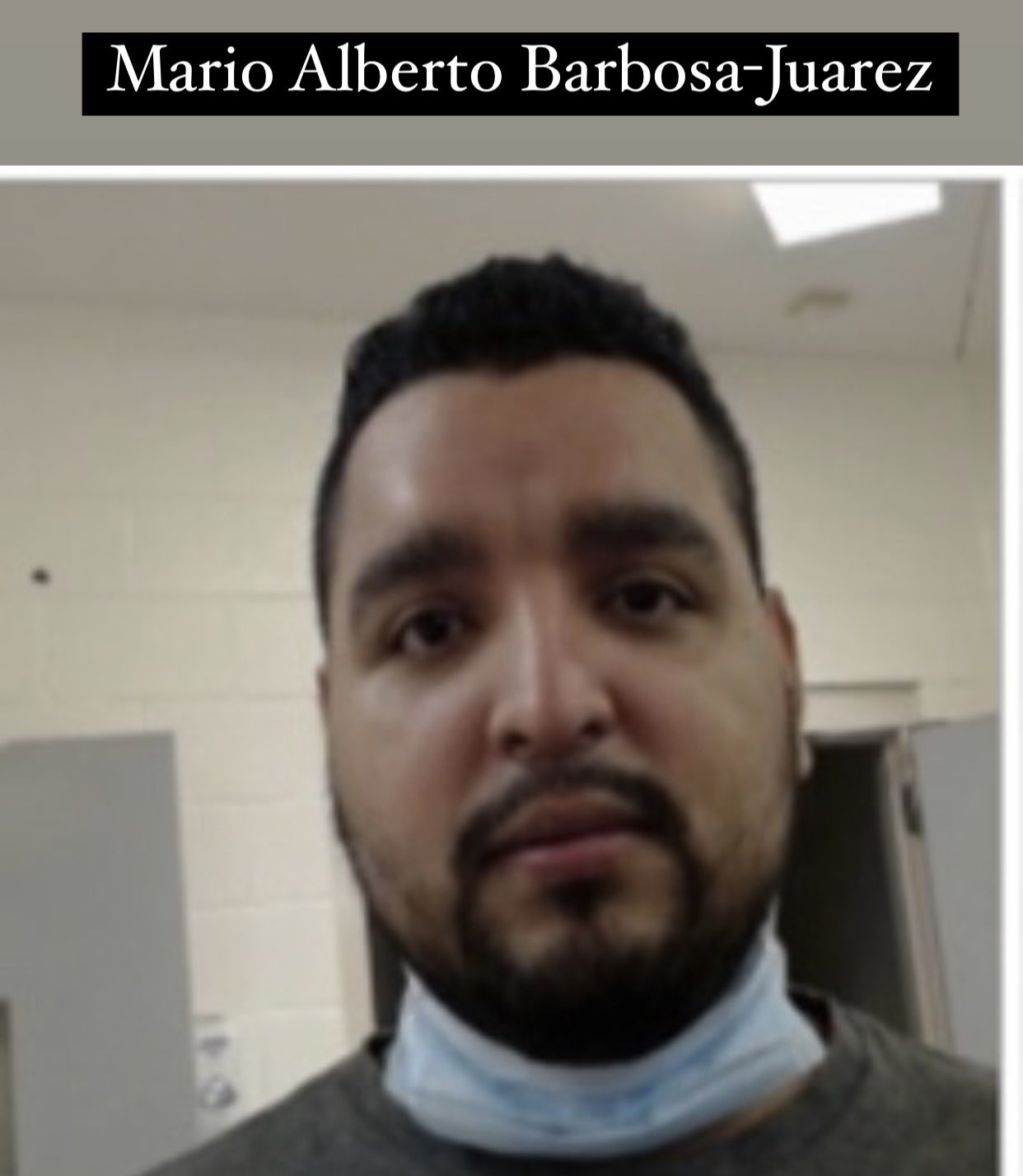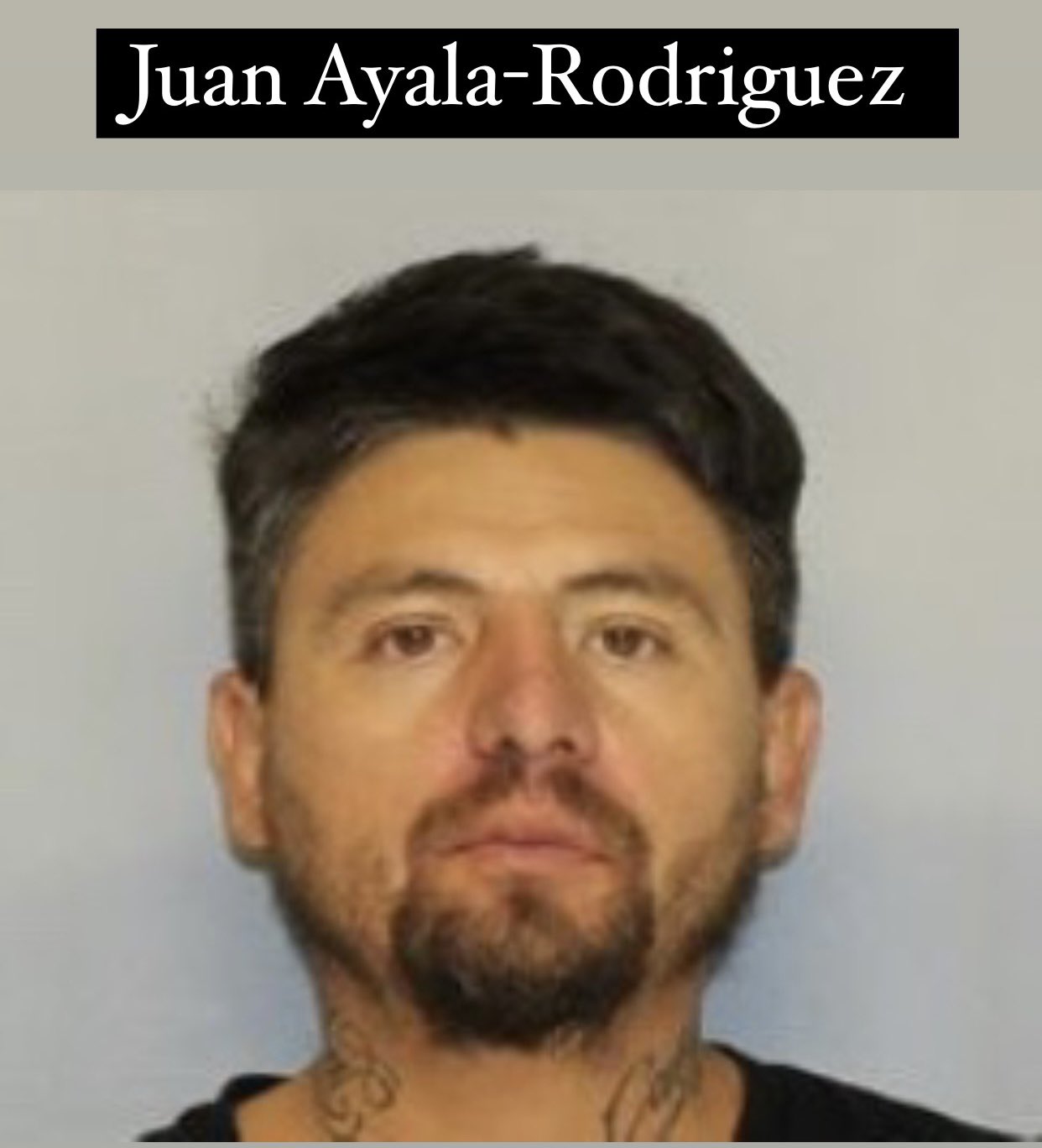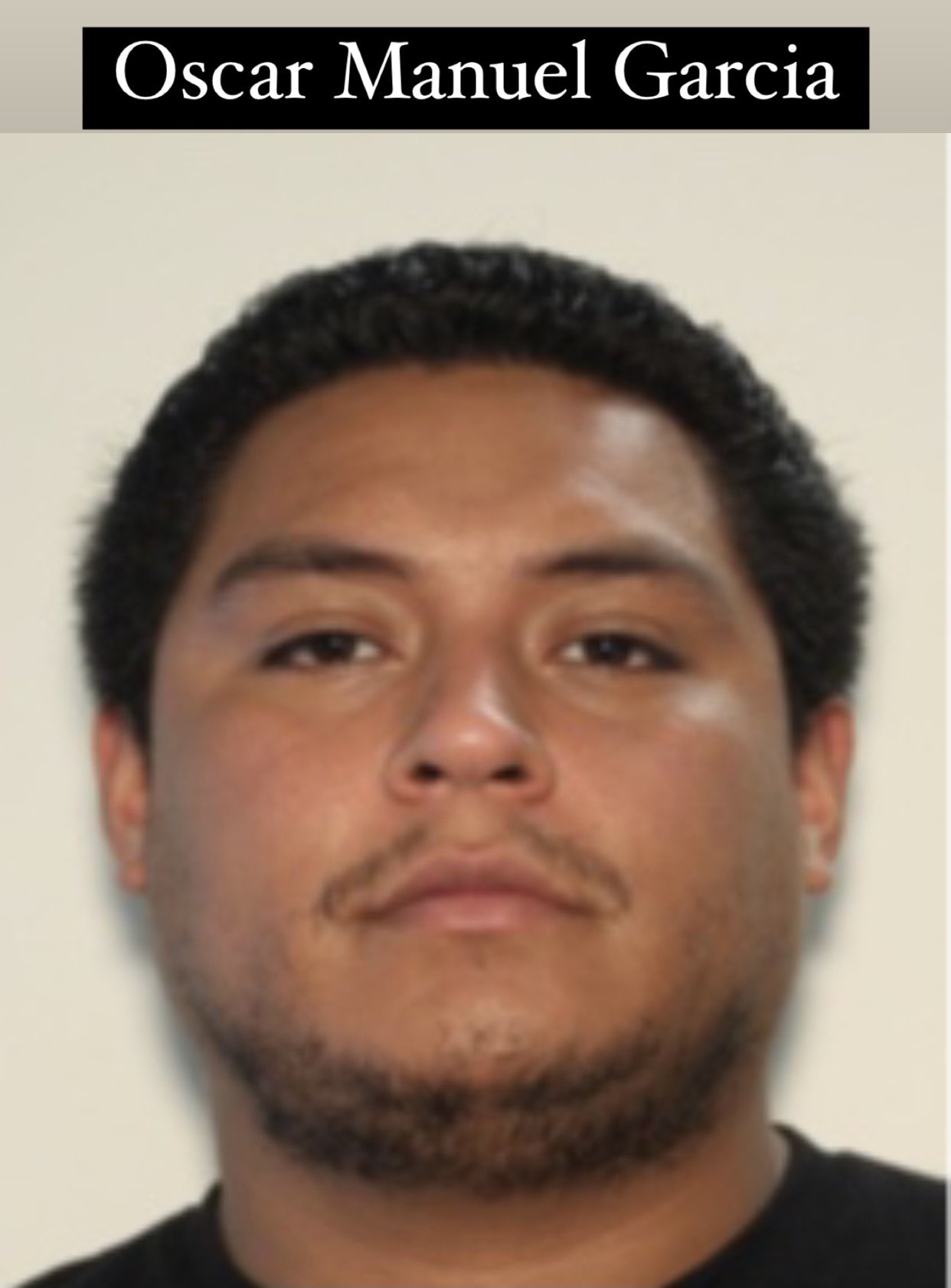 The four suspects have been revealed as 30-year-old Megan Alyssa Colone, 35-year-old Juan Ayala-Rodriguez, 26-year-old Oscar Manuel Garcia, and 29 year old Mario Alberto Barbosa-Juarez.
Authorities believe that the four suspects mentioned, as well as the fifth suspect that has yet to be identified, are likely no longer in the state of Georgia. Colone may also be using the alias "Grace Beda" and is believed to be traveling with her children.
Warrants have been issued for 4 suspects in a Gilmer County murder investigation.  Megan Alyssa Colone AKA Grace Beda, Juan Ayala-Rodriguez, Oscar Manuel Garcia, & Mario Alberto Barbosa-Juarez have been charged for the murder of Rossana Delgado of Bethlehem, Barrow County, GA. pic.twitter.com/5A0ChqSXDr

— GA Bureau of Investigation (@GBI_GA) April 24, 2021
Law enforcement agencies across the nation have been notified of The Wanted individuals in connection with this homicide. Anyone that may have information regarding the whereabouts of the suspects involved in this case are urged to contact the GBI tip line at 1-800-597-TIPS (8477).
Information can also be reported by way of the See Something Send Something mobile app, or online here.
Authorities are urging the public to not approach these individuals if spotted in person, but instead to call 911 immediately.
This is still an ongoing investigation. Please follow Law Enforcement Today as we continue to gather for the details on this case.
Do you want to join our private family of first responders and supporters? Get unprecedented access to some of the most powerful stories that the media refuses to show you. Proceeds get reinvested into having active, retired and wounded officers, their families and supporters tell more of these stories. Click to check it out.
In other cases coming out of Georgia, the surviving suspect from a gun battle with law enforcement that saw numerous officers injured from various agencies has been revealed by authorities.
Here's that previous report from earlier in April.
_
CARROLL COUNTY, GA – Earlier in April, we at Law Enforcement Today reported on an incident that occurred in Georgia that resulted in three officers from three separate law enforcement agencies getting non-fatally shot during a vehicular pursuit that ended in a standoff.
In an update to that report, officials have revealed the identities of the two suspects, one of which is deceased due to return fire from officers, allegedly involved in the April 12th incident.
Here are the updates regarding that investigation.
The suspects have been identified as siblings from Birmingham, Alabama, the Georgia Bureau of Investigation said. https://t.co/JMIWpWhdeI

— Sheri Falk (@SheriFalkWVTM13) April 12, 2021
During the early morning hours of April 12th, Georgia State Patrol Captain Brandon Dawson says that a Nissan was spotted going approximately 111 mph on I-20 roughly about 10 miles away from the Alabama-Georgia State line.
Following an unsuccessful stop, a multi-agency pursuit ensued where the law enforcement officers from three separate agencies wound up being injured by gunfire allegedly coming from the suspects inside of the vehicle being pursued.
The three officers that were injured during this collective pursuit and standoff were identified as Carroll County Sheriff's Deputy Jay Repetto, Villa Rica Police Officer Chase Gordy, and Carrollton Police Sergeant Rob Holloway.
Officials say that the firearm used by the suspects when allegedly firing upon officers was a rifle.
As we had previously reported, following the pursuit and standoff with authorities, law enforcement officials stated that one suspect was killed, and another was taken into custody.
Authorities have since identified these suspects as being brothers from the Birmingham, Alabama area. The deceased suspect was identified as 28-year-old Pier Shelton.
Three officers have been wounded, one suspect is dead, and one suspect is in custody after a police chase in north Georgia, Carroll County authorities say.
https://t.co/hIQrkB2dhU

— WGXA (@WGXAnews) April 12, 2021
As for the suspect that was taken into custody, he was identified as 22-year-old Aaron Shelton.
What is still unclear to investigators working the case is whether Aaron or Pier was the shooter involved, or if they were both shooting at pursuing officers during the chase from April 12th.
Nonetheless, Aaron Shelton was reportedly booked into the Carroll County jail under three counts of aggravated battery and five counts of aggravated assault.
With respect to the three officers injured during the incident, Carroll County Sheriff Terry Langley shared a hopeful viewpoint regarding the officers' recoveries:
"We want to send our prayers out to all the families involved, to those officers that were shot and for their speedy recovery and that the doctors will do what they need to do to make sure they get the attention they need."
"We're thankful today that it could have been a lot worse, and we're thankful and we pray for the speedy recovery of those officers."
While the suspects' vehicle was originally being pursued for the excessive speeding reportedly observed by authorities which then evolved into a full-blown pursuit, it's unclear if there are any other factors that may have allegedly motivated the suspects to have opened fire on authorities.
All officers injured during the incident are expected to fully recover from their sustained injuries.
As mentioned earlier, we at Law Enforcement Today previous reported on this incident as the news was still breaking.
Here's our original report from earlier in April.
_
CARROLL COUNTY, GA – According to preliminary reports, at least three officers from various police departments were non-fatally shot during a pursuit that occurred in the early morning hours of April 12th.
Officials have stated that one suspect reportedly involved is deceased, while another suspect is in custody.
Here are the details known thus far.
At least three officers from multiple police departments were shot during a car chase in Georgia early Monday morning that left one suspect dead and another in custodyhttps://t.co/r5oIVGdJmw

— 🍿Justice is Served (@pleasesaveour) April 12, 2021
At approximately 3:30 a.m., a Georgia State Patrol trooper had stopped the driver of a Nissan Passenger that was reportedly going 111 mph on I-20 in Carroll County.
According to Georgia State Patrol Captain Brandon Dawson, the driver and passenger had initially stopped but then took off as soon as the trooper was approaching the vehicle.
When the state trooper went to pursue the suspects, a passenger inside of the vehicle allegedly opened fire on the patrol unit, effectively disabling the trooper's vehicle.
Carrollton Police Chief Joel Richards stated that his officers got involved in the pursuit of the suspects after the department was notified by the Georgia State Patrol about the shooting incident.
Chief Richards said that at one point during the pursuit, the passenger inside of the suspect vehicle allegedly opened fire on his officers and wound up striking one of them, identified as Officer Rob Holloway, who then lost control of his patrol unit and drove into a utility pole.
Villa Rice Police had then gotten involved in the pursuit, with Villa Rice Police Chief Michael Mansour saying that one of his officers, identified as Officer Chase Gordy, was allegedly shot twice by one of the suspects in the vehicle.
Carroll County Sheriff Terry Langley said that one of his deputies, identified as Deputy Jay Rapetto, was also shot and injured, specifically in the arm, during this incident.
At some point a confrontation between the suspects and authorities resulted in one of the suspects being killed and the other being taken into custody "after a negotiation," according to Sheriff Langley.
Officials have not released the names of the suspects involved in this case.
Authorities confirmed that all of the officers injured during this incident were transported to a local hospital for treatment. As of this writing, it is unclear as to the severity of each officer's injuries.
At the request of the Georgia State Patrol + the Carrollton Police Department, our agents have responded to an OIS in Carroll County. We are working to gather details. pic.twitter.com/pajKi2iP7m

— GA Bureau of Investigation (@GBI_GA) April 12, 2021
The Georgia Bureau of investigations was said to be investigating the incident.
This is a developing investigation.
Please follow Law Enforcement Today as we continue to gather further insight into this case.
—
Want to make sure you never miss a story from Law Enforcement Today? With so much "stuff" happening in the world on social media, it's easy for things to get lost.
Make sure you click "following" and then click "see first" so you don't miss a thing! (See image below.) Thanks for being a part of the LET family!