Tennessee – Police in Sevierville, Tennessee say that a Red Bank officer was shot and killed during a domestic dispute on Saturday evening. Now authorities have arrested his wife in the slaying.
Here's everything we know.
According to reports from WSMV News, officers with the Sevierville Police Department responded to a shots fired call just before 7:30 p.m. Saturday evening in the 3000 block of Winfield Dunn Parkway.
When the units arrived, they discovered a victim who had reportedly been shot in the abdomen.
The man, later identified as Red Bank police officer James "Chip" Smith, was immediately transferred to the University of Tennessee Medical Center to be treated, but authorities say that by the time he arrived, doctors were unable to save his life.
?#BREAKING— Police: Tennessee officer shot and killed, wife facing murder charges — DETAILS: https://t.co/4WsGsmcggP #AlertDesk @WKRN pic.twitter.com/p6vfIryFmV

— Alex Corradetti (@AlexCorradetti) February 2, 2020
The 41-year-old officer was pronounced dead at the hospital. Members of the Sevierville Police Department later learned that the victim had been an officer with another Tennessee agency.
Now police say that the officer's wife, 37-year-old Melissa Smith of Soddy Daisy, has been arrested in the shooting and is now charged with first-degree murder in his death.
A handgun was reportedly recovered from the residence and the investigation is ongoing.
Smith is currently booked at the Sevier County Jail.
The Red Bank department posted on Facebook about the tragic and untimely death.
"It is with great sadness that we announce the passing of Officer James 'Chip' Smith," the police department said on their Facebook page, "The Red Bank Police Department lost an outstanding officer and friend yesterday."
They said he was strongly devoted to serving his community.
"For those that ever met him or know him, they know that he was kind and always willing to do anything to help you. His loss will leave a void at our agency and the law enforcement community," the department wrote.
Additionally, Hamilton County Sheriff Jim Hammond made a statement about the loss of the devoted officer. Smith used to serve with the Hamilton County Sheriff's Office.
"We are saddened by the loss of a fellow officer in such tragic circumstances. Our hearts go out to Chief Seymour and our brothers in blue at the Red Bank Police Department during this very difficult time. Chip has served his community for many years as both a volunteer fireman and law enforcement officer. He will be greatly missed by all who knew him."
Our hearts go out to everyone affected by the officer's death.
A Tennessee woman allegedly shot and killed her husband, who was a local police officer.https://t.co/0gGkc7bH0S

— New York Daily News (@NYDailyNews) February 2, 2020
Facebook came alive with comments honoring the fallen officer.
"Rest easy my, Birthday Buddy. Unbelievable…..My prayers for his son, whom he loved more than life, and all others who love our Chip. He will truly be missed by so many," one person wrote online.
"Prayers for Chip and his family. And this post is so right, Chip always had a smile. He was one of a kind, and one of the kindest!"
"Our hearts are so broken for his friends, loved ones, and especially his son. Chip was an amazing person and a wonderful friend to have. We miss him so dearly already.
We love you, Chip. We're sending so much love and prayers to everybody involved," read another.
The last few weeks have been difficult all of us in the law enforcement community, as friends, families and co-workers mourn the loss of multiple public servants.
Within the first month of 2020, we've lost a total of fourteen police officers who have passed away. And not surprisingly, the media hasn't had much to say about it.
Today, we take the time to honor these heroes for giving their lives for something greater.
—
Deputy Sheriff Sheldon Gordon Whiteman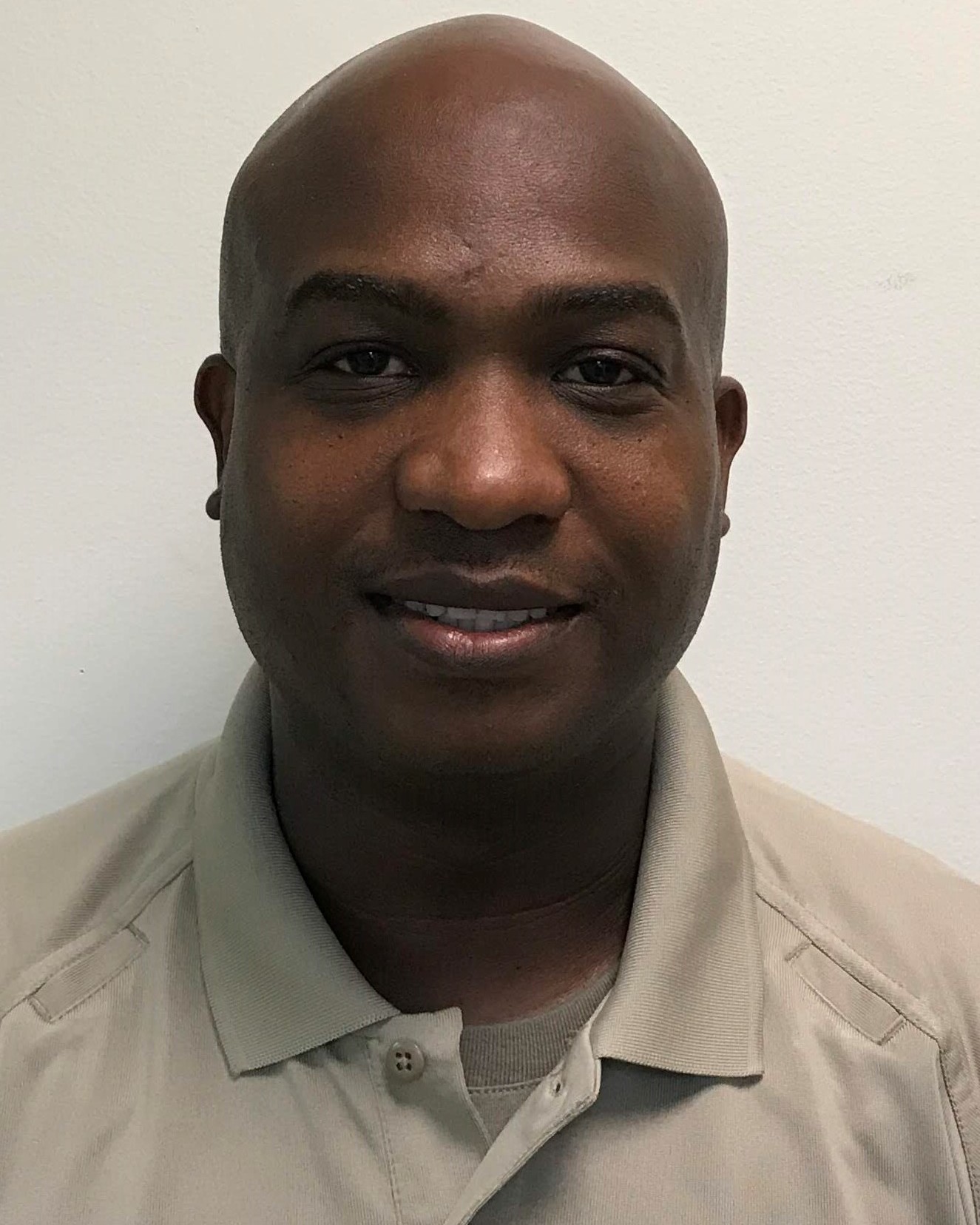 Deputy Gordan from the Long County Sheriff's Office in Georgia was killed while engaged in a high-speed pursuit on Thursday, January 23rd.
While only having been with the department for four months, he had previously served with the Chatham County Sheriff's Office for four years.
Sadly, he leaves behind his wife, three children, and his father.
Police Officer Katherine Mary Thyne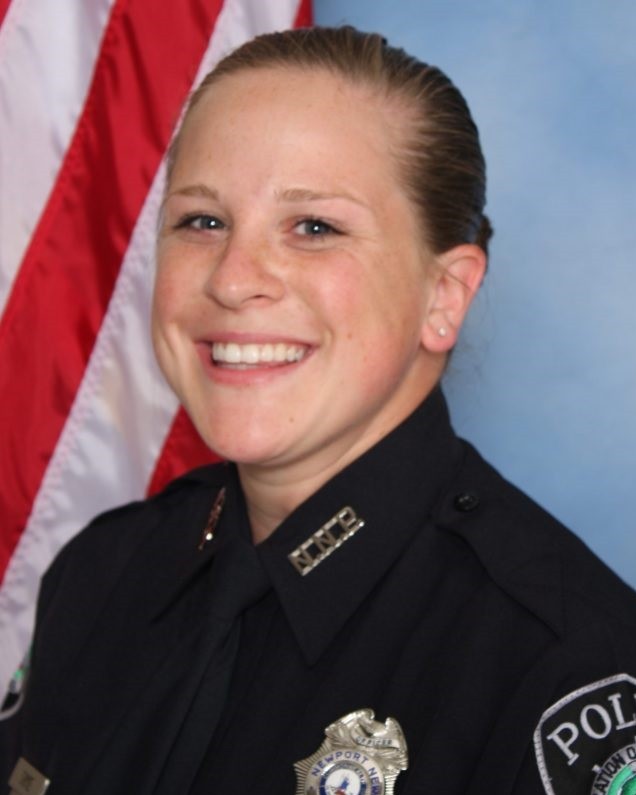 Officer Thyne from the Newport News Police Department in Virginia tragically died on Thursday, January 23rd after being dragged by a vehicle for over a block.
She and her partner were investigating reports of drug activity, when they approached a vehicle on 1400 block of 16th Street.
The driver sped off, causing the officer to be dragged, and the driver crashed into a tree which pinned the officer between the vehicle and tree.
The young officer had only been on the force for a year and leaves behind her 2-year-old daughter, fiancée, mother, three brothers, and grandparents.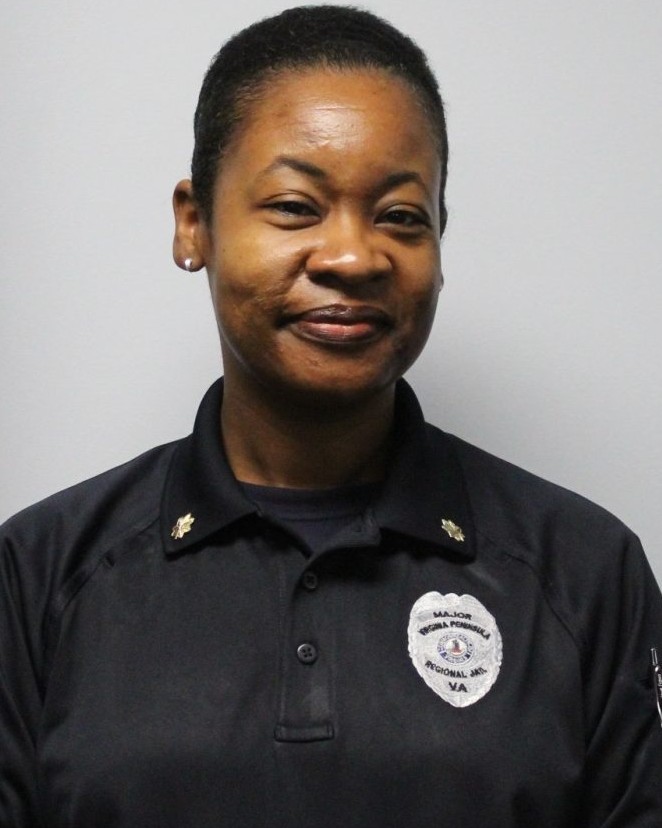 Major Moore of the Virginia Peninsula Regional Jail in Virginia passed away on Thursday, January 23rd.
After serving in the jail for 20 years, she collapsed while on duty from a heart attack. Despite officers and medical staff immediately administering CPR, she could not be resuscitated.
She is survived by her husband and son.
Officer Tiffany-Victoria Bilon Enriquez & Officer Kaulike Kalama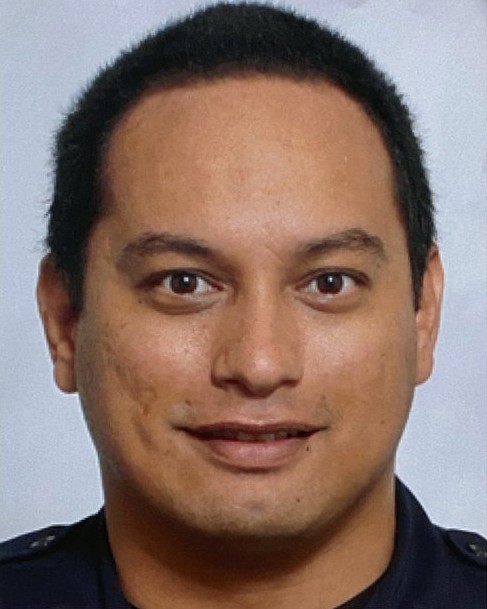 Officer Enriquez and Officer Kalama of the Honolulu Police Department in Hawaii died on Sunday, January 19th after responding to a stabbing call at a home.
Officer Enriquez was one of the first officers who arrived at the scene to help the stabbing victim. When she approached the house where the suspect was located, she was gunned down.
She was an Air Force Reserves Veteran and served the department for seven years.
Officer Kalama later responded to the residence after Officer Enriquez was shot, and he was also shot by the suspect inside the home.
Officer Kalama had served the department for nine years and leaves behind his wife and son. Officer Enriquez is survived by three daughters and one grandson.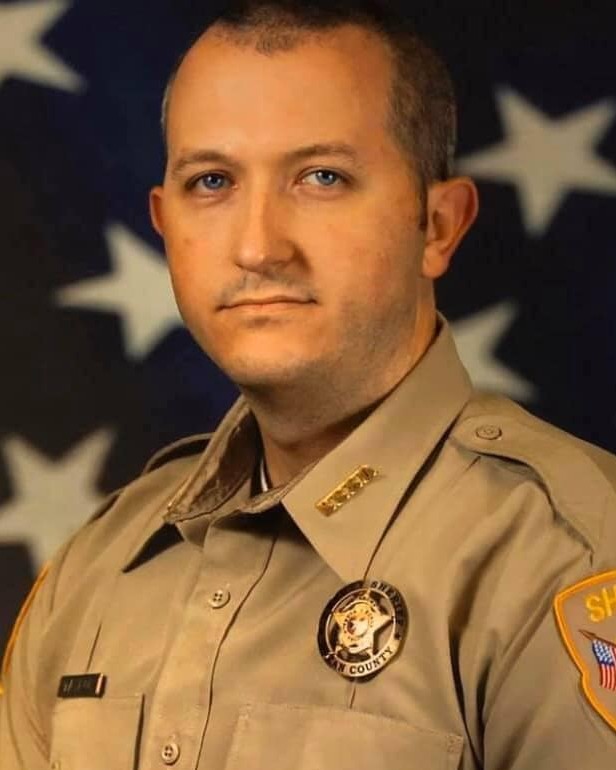 Deputy Taylor of the Bryan County Sheriff's Office in Oklahoma died in a vehicular crash on Tuesday, January 14th while responding to an emergency call.
He had been with the Sheriff's office for just under two years and is survived by his two children and fiancée.
LET has a private home for those who support emergency responders and vets called LET Unity. We reinvest the proceeds into sharing untold stories of those patriotic Americans. Click to check it out.
Detective Leist of the Los Angeles County Sheriff's Department in California passed away on Sunday, January 12th after she was struck by an oncoming vehicle after helping an elderly woman who fell in the roadway.
While off-duty, she managed to help the woman safely across the intersection, but was struck while returning to her car.
She served with the department for twelve years and is survived by her two sons.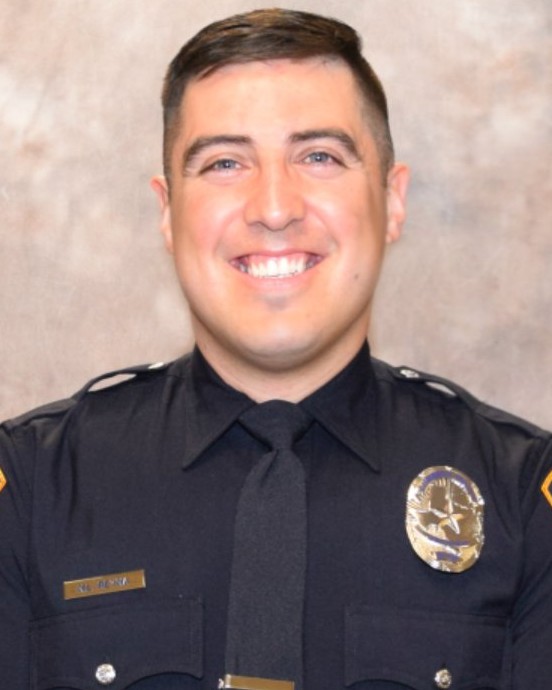 Officer Reyna of the Lubbock Police Department in Texas was killed by another vehicle while tending to a single-car rollover on Saturday, January 11th.
Lieutenant Eric Hill of the Lubbock Fire Department was killed as a result as well. Officer Reyna had only been on the force for a year before he passed.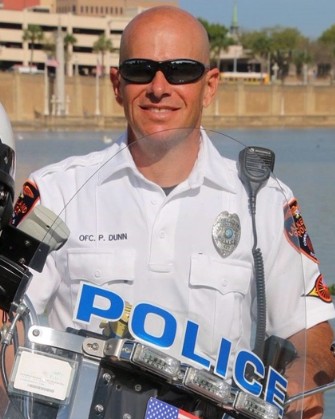 Officer Dunn of the Lakeland Police Department in Florida had died as a result of crashing his motorcycle on Thursday, January 9th.
He was heading back to the police station on his department motorcycle when he struck a raised median of the roadway, causing him to be thrown from the bike.
The Marine Corps veteran had served with Lakeland Police Department for six years and had previously served with the Polk County Sheriff's Office for 12 years. He leaves behind his wife, three children, and two stepdaughters.
Public Safety Officer Jackson Ryan Winkeler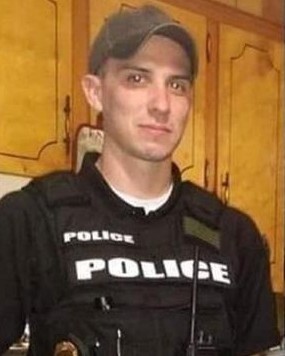 Officer Winkeler of the Florence Regional Airport Department of Public Safety in South Carolina was shot and killed while conducting a traffic stop Sunday, January 5th.
Officer Winkeler also served as a volunteer firefighter with the Latta Fire Department prior to his passing.
He is survived by both his parents and his sisters.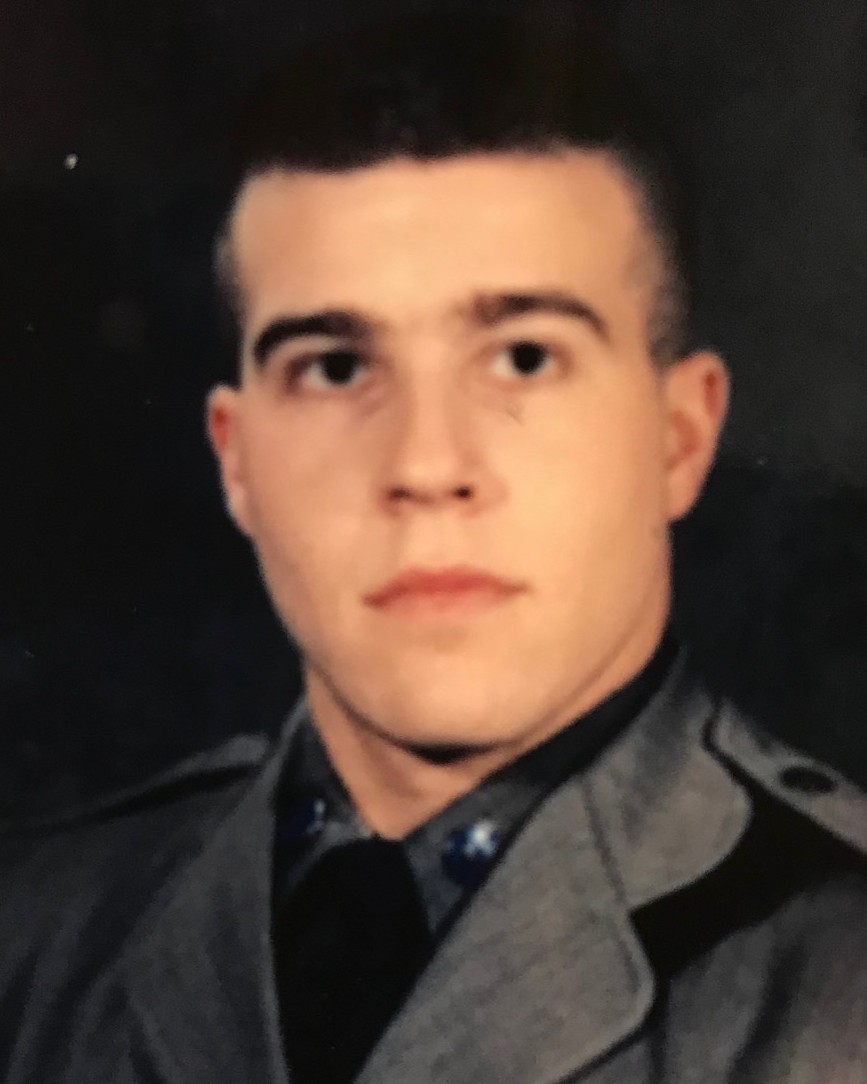 Officer Fortini of the New York State Police passed away from cancer on Wednesday, January 1st.
He had served the department for 16 years before retiring in 2015, and his cancer had stemmed from his assignment to the search and recovery efforts at the World Trade Center site following the 9/11 terrorist attacks.
Officer Fortini is survived by his fiancee, parents, brother, and sister.
Officer Munir "Mo" Edais of the Los Gatos-Monte Sereno Police Department died unexpectedly on January 21st.
The circumstances of the officer's death were never revealed, but he'd served with the department for 10 years and leaves behind his 2 children and one child on the way.
Investigator John Cole Haynie of the Rockdale County Sheriff's Office in Georgia died on Saturday, January 25th after a month-long battle with the flu.
He had served the sheriff's office for 8 years prior to his passing. He is survived by his wife.
Officer Ramirez of the Norwalk Police Department in Connecticut passed away on January 28th after battling brain cancer.
He had served the department for 32 years prior to passing and was celebrated by his community and Norwalk Mayor Harry Rilling named December 13th as "Cesar Ramirez Day" in his honor.
---
Want to make sure you never miss a story from Law Enforcement Today? With so much "stuff" happening in the world on social media, it's easy for things to get lost.