TAYLORSVILLE, NC – An inmate that is roughly 20 years into a near-50 years sentence in prison has recently been federally indicted for an alleged letter he sent that threatened the judge – and others – involved in his original case.
In a letter, the prisoner vows revenge on 'everyone who lied on me.' https://t.co/3yAo3DbosL

— The Charlotte Observer (@theobserver) February 20, 2021
According to reports, 44-year-old Joel Cliett had allegedly decided to pen a letter to the judge from his 2001 trial where he was originally sentenced to just a few months shy of 30 years in prison for rape.
In the letter, Cliett allegedly threatened the trial judge, his family, the jury, the Gaston County prosecutor – and "everyone" who he believes lied about him:
"I've done 20 years for a crime that never happened, and you have my word that I am going to kill you…There's nothing you can do to me."
It's not even clear whether the judge actually even saw this letter, as Superior Court Judge Marcus Johnson had retired from the bench back in 2004.
But the notion that there's "nothing" anyone can do about the alleged letter and threats is a bit of a stretch – as the federal government has apparently decided to tackle the matte.
The U.S. Attorney's Office in Charlotte has brought forth an indictment under a charge of mailing threatening communications, which happens to host a 10-year maximum in federal prison if convicted.
But that would of course have to take place after Cliett wraps up his time that he's serving at the Alexander Correctional Institution.
In his 2001 case, Cliett had been asked by a woman if he could fix her broken window that was damaged by her boyfriend during an argument. Cliett apparently went to fix the window, and when he brought up the woman's romantic affairs – she'd asked him to leave her home.
Later that same evening, Cliett came back to the woman's home while armed with a knife. As the victim was asleep on her couch, Cliett proceeded to rape her.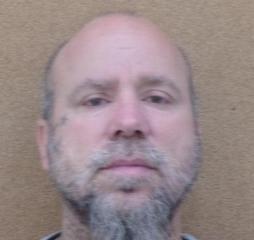 When the victim tried screaming for help, Cliett began to punch her and threatened to rape her daughter after he was done raping her.
Needless to say, Cliett was found guilty and sentenced to 29 years and 7 months in prison. But, that wasn't the end of his criminal exploits.
Back on December 12th of 2011, Cliett had fashioned a shank and attacked a corrections officer within the prison he was at.
This is where Cliett managed to get the extra 20 years added on top of his sentence, as he was found guilty of attempted first degree murder and assault with a deadly weapon with the intent to kill or inflict serious injury.
To date, Cliett isn't slated to be released from prison until September of 2049 – where he'll 73 years old at that point without evening considering any additional time for the alleged threatening letter.
However, if convicted in the latest allegation, there's a strong chance that Cliett won't ever be walking out of prison again.
Do you want to join our private family of first responders and supporters? Get unprecedented access to some of the most powerful stories that the media refuses to show you. Proceeds get reinvested into having active, retired and wounded officers, their families and supporters tell more of these stories. Click to check it out.
In other news related to federal cases being prosecuted, a repeat offender based out of Chicago is having his carjacking case tackled by the feds.
Here's the background on that case to understand why the feds are getting involved in a carjacking incident.
_
CHICAGO, IL – According to a recent release from the Department of Justice, a 23-year-old suspect in Chicago has been charged in relation to an alleged carjacking incident where police say the suspect opened fire at pursuing officers.
Federal investigators have charged David Johnson, who allegedly shot at police officers while fleeing an Orland Park carjacking.​ https://t.co/La6cVAMr14

— ABC 7 Chicago (@ABC7Chicago) February 18, 2021
According to reports, 23-year-old David Johnson had stolen a black Mercedes at gunpoint just before 5:30 p.m. within the Orland Park area on February 12th.
Police say that Johnson had placed a 9mm pistol to the head of the victim as the man was sitting inside of his vehicle outside of his home.
Johnson allegedly ordered the man out of the vehicle and demanded his key, taking off in the Mercedes and leaving the victim unharmed.
After having allegedly taken off in the stolen vehicle, Johnson was said to have been spotted by Oak Forest Police officers who were out on patrol just minutes after the incident.
Carjacking in Orland Park Leads to Federal Charge #ChicagoPolice https://t.co/rqNErVmJYJ

— Tom Ahern (@TomAhernCPD) February 17, 2021
The suspect was alleged to have eventually pulled off the I-57 at the 119th street exit, where he was said to have eventually crashed around 112th and Hamlet.
Authorities say that Johnson then fled from the vehicle on foot and had opened fire on an Oak Forest Police officer who was pursuing him at the time. Luckily, there was no reports of any officers being injured during this incident.
From what the DOJ says of the incident, Chicago Police had eventually apprehended the suspect some time shortly thereafter.
Officers working the scene were said to have been unable to locate the firearm that Johnson allegedly used when firing at Oak Forest Police, but what was recovered was a Taurus 9mm with 23 rounds of ammo in a high-capacity magazine inside of the stolen Mercedes.
Criminal records from just Chicago show that Johnson has been arrested numerous times from charges that range from aggravated unlawful use of a weapon, felon in possession of a firearm, gambling, and possession of a controlled substance.
But what seems to be the reasoning behind federal charges for this latest carjacking incident stems from the fact that Johnson was on supervised release during the time of the alleged carjacking from a previous federal conviction.
Apparently Johnson had pleaded guilty roughly two years earlier for illegally possessing a Taurus .45 caliber pistol.
Johnson had served 14 months in federal prison and was placed on supervised released in April of 2020.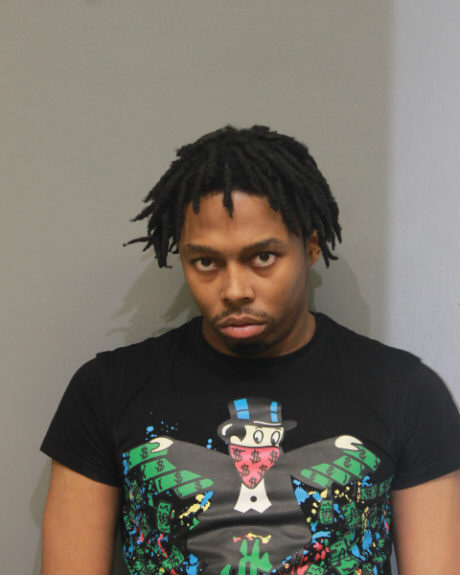 In August of 2020, Johnson was arrested under charges of gambling and bonded out and was arrested again in December of 2020 for various vehicle operation infractions and possession of a controlled substance.
Less than one month before the recent carjacking incident, Johnson went before a federal judge who reportedly instructed him "to comply with the conditions of his supervised release."
However, with this latest arrest, Johnson has been charged with carjacking on the federal level and U.S. Magistrate Judge Jeffrey T. Gilbert ordered that he remain in federal custody while awaiting trial.
According to the DOJ press release on the case, Johnson could face up to 15 years in federal prison if convicted of carjacking. His next scheduled court appearance is slated for February 26th.
_
Want to make sure you never miss a story from Law Enforcement Today? With so much "stuff" happening in the world on social media, it's easy for things to get lost.