CHICAGO, IL – A man who had previously sued the city of Chicago years earlier, as well as also naming the former Chicago Police Department Superintendent in the suit, was recently arrested for murder for allegedly shooting his next door neighbor at point blank range in the head.
Man who sued the city for including him in CPD's gang member database shot his neighbor dead at point-blank range last week, prosecutors say.https://t.co/hhx0cV8oGq

— CWBChicago (@CWBChicago) April 9, 2021
Back in July of 2017, a then-25-year-old Luis Pedrote-Salinas had managed to get 8 decent amount of local media attention after he filed the lawsuit against the city of Chicago for erroneously listing him in the gang database utilized by the CPD.
Apparently, Salinas had gotten placed into the gang database due to him having been caught with an unopened can of beer when he was 19 years old within the city's Southwest Side.
What led to that designation was allegedly an Aztec warrior tattoo Salinas has that was construed as being evidence of him being involved in some level of gang activity within Chicago at the time.
This gang database designation apparently put Salinas at risk of deportation back in 2017.
Chicago Man Sues CPD Over Alleged Error In Gang Database: CHICAGO (CBS) — A young Chicago… https://t.co/vThWN8Zg71

— CHICAGO PIXELS (@chicagopixels) July 11, 2017
Surprisingly, Salinas was removed from the gang database and a settlement was achieved with regard to the lawsuit that saw him being able to pocket $2000.
However, Salinas is in the news once again, and this time it's because prosecutors say he killed his 41-year-old neighbor. According to officials, 41-year-old Comcast contractor Francisco Zamora had just gotten back home from work at approximately 4:22 PM on March 28th.
The victim had parked his work truck right behind his family's home along the 6000 block of South Artesian when Salinas allegedly walked up to him and shot him in the forehead at point blank range.
Prosecutors say the gun was held so closely to Zamora's head that stippling was actually visible around the entry wound.
Zamora's body was reportedly found by his wife and daughter in a nearby alley, with the victim's son having peered outside of the home and seeing someone who resembled Salinas walking away from the scene of the crime.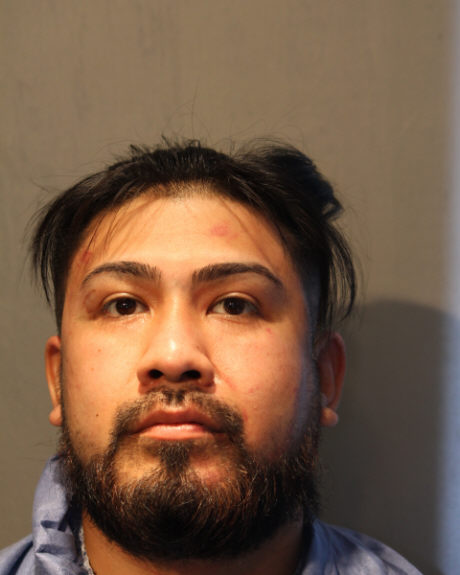 Detectives were reportedly interviewing the victim's wife at her home on April 2nd when they had reportedly seen Salinas walking out of his home with a gun on his waistband. A struggle reportedly ensued between officers and the suspect, with police eventually being able to take Salinas into custody.
After the suspect was placed into custody, police reportedly found a passport, a phone, two duffel bags of clothing and toiletries, and 1/2 ounce of cocaine inside of the suspect's vehicle.
Subsequent laboratory testing of Salinas' firearm concluded that a shell casing found next to the victim's body came from the gun that Salinas had on his waistband when officers encountered him on April 2nd.
Prosecutors wound up charging Salinas with first-degree murder, aggravated unlawful use of a weapon, delivery of a controlled substance, and felony resisting arrest.
Judge Susana Ortiz ordered the defendant held without bail.
Do you want to join our private family of first responders and supporters? Get unprecedented access to some of the most powerful stories that the media refuses to show you. Proceeds get reinvested into having active, retired and wounded officers, their families and supporters tell more of these stories. Click to check it out.
In other news stemming from Chicago, a man who was out on a relatively low bond was arrested for an alleged murder back in March.
Here's that previous report.
_
CHICAGO, IL – Authorities were said to have arrested a purported gang member in late March for his alleged participation in the murder of a rival gang member back in July of 2020.
According to reports, the alleged murderer was out on bail at the time of the killing after having posted a $200 bond to get out of jail on a felony gun charge.
Prosecutors say Shevell Wilson killed a rival gang member in a revenge shooting last summer — while on bail for a felony gun case.

He's now the 36th person charged with killing or trying to kill someone while on felony bail last year in Chicago.https://t.co/EF09Obmccy

— CWBChicago (@CWBChicago) April 6, 2021
According to Chicago Police and prosecutors, 23-year-old Shevell Wilson was arrested on March 23rd after he was named as one of three gunmen who killed 25-year-old Anji Webster in the 3400 block of West Ohio on July 18th, 2020.
Assistant State's Attorney James Murphy alleged that Wilson and two accomplices, who are purportedly Conservative Vice Lord street gang members, targeted Webster, an alleged member of the rival gang the Traveling Vice Lords, to avenge the death of another CVL member.
According to ASA Murphy, surveillance video shows Webster standing on the corner of Ohio and St. Louis after having left a dice game, when a red Pontiac Grand Prix pulled up into a nearby alley.
Three men reportedly emerged from the vehicle, walked up to Webster, and fired off 15 shots, killing him.
After that, the three assailants raced away in the Grand Prix.
YOUNG MAN KILLED: Anji Webster, 26, was shot to death in the early morning hours in the 3400 block of West Ohio, West Garfield Park neighborhood, West Side on July 18, 2020. Seen/heard anything tip at https://t.co/25lna6MWeL. Our condolences. #chicagostreetcrime pic.twitter.com/uiwbhc04nh

— LEGAL HELP FIRM ⚖️ (@lhfirm) July 18, 2020
Wilson posted a video of himself at a party with his hair in dreads that hung to his mid-back, wearing a big white belt; blue, black, and white Nike Air Jordan 1 Retro High OG Royal Toe shoes; and a pair of dark jeans with whitewashing from the thighs that hung low enough to reveal blue underwear, less than 12 hours before the murder, according to ASA Murphy.
ASA Murphy told Judge Mary Marubio that one of the killers who was seen on surveillance footage had dreadlocks to his mid-back, wore the same exact clothing, down to the color the underwear seen on both the surveillance footage and the social media posting prior to the murder.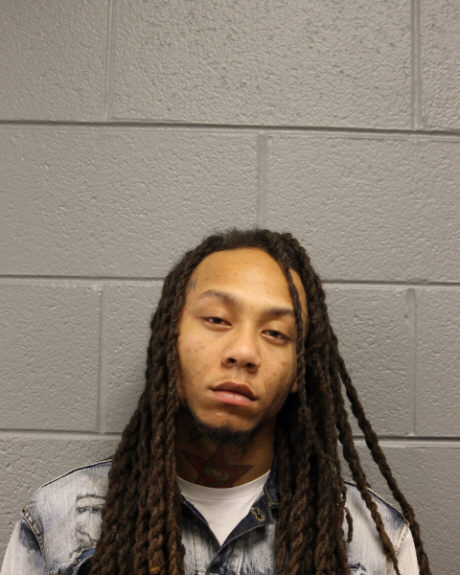 Wilson and his two accomplices allegedly had a succession of text and social media conversations before and after the murder in which they reportedly discussed aspects related to the murder, the motivations of it, swapping of firearms, and alleged intentions to carry out additional murders of gang rivals.
Wilson was within a mile of the murder scene before and after the killing, according to phone records, but his phone did not ping for roughly an hour within the timeframe of the murder due to the phone having been reportedly shut off during that brief period.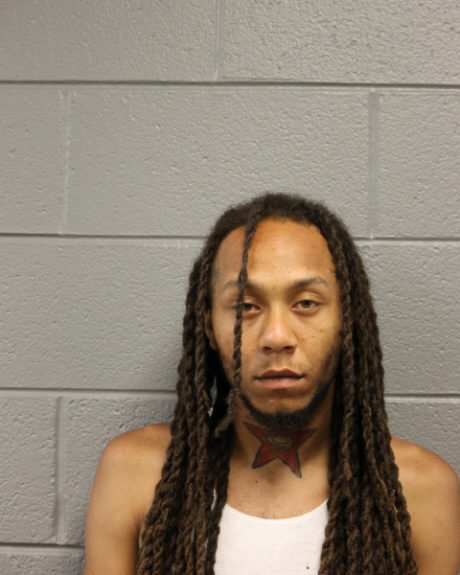 ASA Murphy also pointed out that Wilson has juvenile convictions for unlawful gun possession and theft.
As previously stated, Wilson was out of jail on bond at the time of the murder, having posted $200 on a felony charge of unlawful use of a weapon.
These charges stem from a traffic stop that occurred in June of 2019 when officers allegedly discovered a loaded weapon with an extended magazine under the driver's seat of a car Wilson was driving at the time of the stop.
To make matters worse, Wilson was arrested an additional three times after having posted bond for his June 14th, 2019 arrest.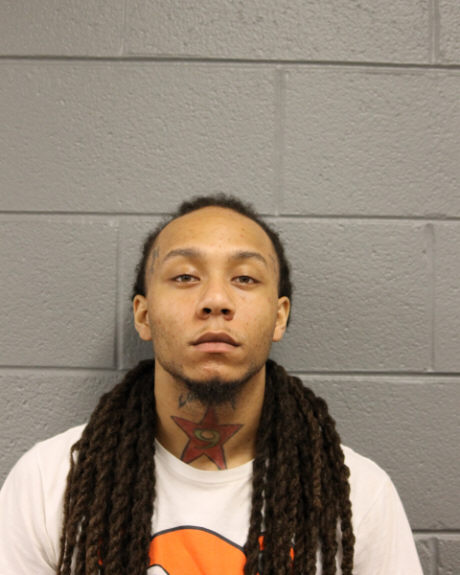 On July 3rd, 2019, Wilson was arrested for possession of barbiturates; on January 1st, 2020, Wilson was arrested for possession of a controlled substance; and four days after the alleged murder – Wilson was arrested on July 22nd, 2020, for criminal trespassing.
After taking all said information into consideration, to include a newly attained first-degree murder charge, Judge Marubio ordered that Wilson be held without bond while he awaits trial, specifically noting that "the nature of this offense indicates to me that additional murders were being planned."
—
Want to make sure you never miss a story from Law Enforcement Today? With so much "stuff" happening in the world on social media, it's easy for things to get lost.
Make sure you click "following" and then click "see first" so you don't miss a thing! (See image below.) Thanks for being a part of the LET family!