HOUSTON, TX – According to the Harris County Sheriff's Office, a man in Houston was said to have sexually assaulted his 9-month-old daughter which led to the child dying by way of asphyxiation during the attack.
Now authorities are charging the 23-year-old father with capital murder.
HORRIBLE: A man has been arrested for the sexual assault and death of his nine-month-old daughter. https://t.co/3CnE3QZU9n

— FOX 11 Los Angeles (@FOXLA) September 1, 2020
On August 24th, sheriff's deputies responded to an apartment complex located within the 15000 block of Westpark to assist with reports of an unresponsive infant. EMS were already on the scene when deputies arrived, which EMS were actively treating 9-month-old Savayah Mason.
When the infant was transported to a local hospital, she was pronounced dead.
HCSO Homicide investigators later responded to the scene at the apartment and started conducting an investigation into the infant's death. But it wasn't until the autopsy report came back that showed this crime was a disturbing murder.
Harris County Institute of Forensics conducted the autopsy on young Savayah, discovering that the infant had been sexually assaulted before dying. The report confirmed that asphyxiation which occurred during the assault caused the girl to die.
Heartbreaking. Worst type of cases. May this little angel Rest In Peace. Good job by our Investigators and all involved. #HouNews https://t.co/Ba9IBDHxyw

— Ed Gonzalez (@SheriffEd_HCSO) August 31, 2020
Upon interviewing the girl's father, Luis Luna, investigators allege that he was responsible for the assault and murder of the infant. When investigators handed over their finding to the Harris County District Attorney's Office, the DA accepted the charges of capital murder lodged against Luna.
Police arrested Luna on August 31st, reportedly without incident.
Earlier in August, another disturbing case stemming from Texas involves a deceased infants and parents in custody for the child's death.
It's the kind of story that keeps people up at night.
Police began investigating an unreported death in Princeton Texas during the second week of August.
Circumstances surrounding how police were notified have not been released, but what is clear is that authorities actively searched and found the parents in a suburb of Dallas and took them into custody.
After their arrest, detectives obtained a search warrant for their property and located the body of the 3-week-old in a bucket of tar.
Both so-called parents, Roland and Donna Grabowski, were being sought after Collin County Sheriff's Office was notified of the possible death of the infant.
When deputies arrived at the Princeton home, they did not locate anyone there but they continued their search. Detectives were able to obtain cell phone records which indicated the couple had fled to the Dallas area.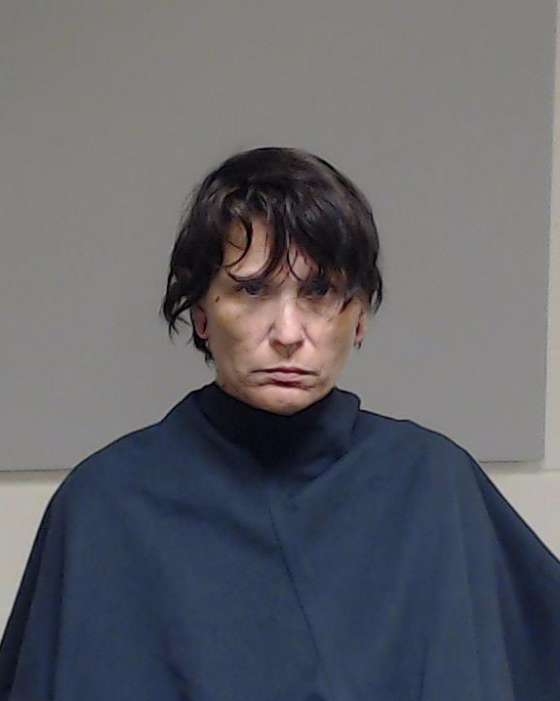 Police were ultimately able to locate them near Dallas and take them both into custody on the morning of August 8th.
Initially, detectives charged them with abandoning or endangering a child. Immediately, both parents were not forthcoming with information and even lied as to the wellbeing of the infant.
According to WFAA, arrest warrants indicate that the Grabowski's were caught in "numerous lies" throughout the interviews. They initially told detectives that the infant was alive and well and staying with a family friend.
At some point, police allege that they obtained text messages from the couple to a friend asking them to cover for them. The text allegedly said:
"I need you to say your baby is ours. Quick in and out. They just need to see."
Clearly, these two had no regard for their infant and only worried about saving themselves.
Collin County Sheriff Jim Skinner told WFAA:
"There was an attempt to deceive us as to what had happened and the whereabouts of their child Micah."
TEXAS COUPLE ARRESTED | Roland and Donna Grabowski were arrested late Saturday following an investigation into the disappearance of their 3-week-old child. https://t.co/9Za1g6Ah3N

— KHOU 11 News Houston (@KHOU) August 12, 2020
The pair also lied about the birth of the child when they told detectives Micah was born at Medical Center of McKinney.
However, the hospital had no records to indicate that Donna had ever given birth at the hospital. Why they would lie about something like that is unknown.
Eventually, the Grabowski's admitted to police that Micah had died, claiming he died apparently from Sudden Infant Death Syndrome.
They said that they awoke to find the child dead in their bed, wrapped him up in a blanket and put him in the bucket of tar. Reasoning as to why they did this has not been released.
Detectives authored a search warrant for the couple's search and eventually located the body of the infant. Skinner said:
"They [Grabowski's] took the child and wrapped him in a blanket and submerged him into a five-gallon bucket of tar and put him in a shed behind the residence."
Skinner told WFAA:
"It's tragic and it's sad enough any time we have the death of an infant, but it's absolutely reprehensible when you lie and you deceive investigators as to the location of the body."
Micah's body was recovered and transported to the Collin County Medical Examiner who will perform an autopsy in order to determine the cause of death. Once that cause of death is identified, if there is found to be any additional abuse on the body, the couple could face murder charges.
As of now, the Grabowski's have been charged with tampering with or fabricating physical evidence with intent to impair human corpse, abusing a corpse without legal authority, ad abandoning or endangering a child.
Roland Grabowski is currently a registered sex offender according to the Texas Department of Public Safety. He was convicted of aggravated sexual assault of a 12-year-old and sex assault of a 14-year-old girl in 2008.
---
Want to make sure you never miss a story from Law Enforcement Today? With so much "stuff" happening in the world on social media, it's easy for things to get lost.
Make sure you click "following" and then click "see first" so you don't miss a thing! (See image below.) Thanks for being a part of the LET family!