HARRIS COUNTY, TX – On July 25th, Harris County Precinct 5 Constable Deputy Mark Brown died after battling the Coronavirus for more than two months. Deputy Brown spent more than 20 years in law enforcement has joined Precinct 5 back in 2017.
Harris County Precinct 5 Deputy Mark Brown dies from COVID-19 https://t.co/CvhxgQkl7t pic.twitter.com/vwHFGbF0bH

— ABC13 Houston (@abc13houston) July 26, 2020
According to Deputy Brown's wife, Michelle Brown, he first became sick back in May and had to be hospitalized twice during his illness. She believes he contracted the virus while performing his duties as a Constable and then passed the virus on to her and their four children.
Michelle reported that she never developed a cough while she was ill but was short of breath. She said:
"Mark on the other hand has experienced every symptom known and his breathing issues had become critical."
All six of the family eventually tested positive for the virus.
Deputy Brown became extremely ill from the virus and was admitted to the hospital in the intensive care unit for close to two months. He had just been released from the hospital the day before his death.
On a GoFundMe post, Michelle wrote:
"The kindest, most gentle, and giving man that I was privileged to call my husband was called home to be with our Heavenly Father.
"Mark Brown, I am so honored and lucky to spend 24 years with you by my side."
Deputy Mark Brown remembered after his death from COVID-19 https://t.co/YbIjWs5Lxj pic.twitter.com/7hByCR7WHM

— ABC13 Houston (@abc13houston) July 28, 2020
Since Deputy Brown was admitted to the hospital and incapacitated, his department filed a Workman's Compensation claim on his behalf. Michelle then got a letter in the mail from the workman's compensation insurance company, denying Deputy Brown any benefits claiming the Coronavirus is not considered a work-related illness.
The letter said this was because there is no way to determine where he initially contracted the virus.
Michelle questioned:
"How can one person pinpoint where they got it from?"
According to the current government code, compensation is awarded to any first responder who becomes sick or killed if they are assumed to have been infected with the disease "during the course and scope of their employment."
According to the Combined Law Enforcement Association of Texas or CLEAT, there have been more than 25 first responders in Texas that have died from the Coronavirus and all of them have been denied benefits.
Charley Wilkinson, a CLEAT representative said:
"It's embarrassing. It's a very un-Texan thing, that we'd even be talking about this."
Not only is Michelle suffering from the sudden loss of her husband and father of her four children, she is now also responsible for the mounting medical expenses that were incurred while Deputy Brown was admitted for treatment, without the additional income he provided.
🙏 THANK YOU FOR YOUR SERVICE | Deputy Mark Brown died over the weekend after contracting COVID-19 at age 53. He had served in local law enforcement for more than 23 years. Our prayers are with his family and fellow officers.

MORE: https://t.co/Qw0kSDaZjZ pic.twitter.com/pVDbIKgskp

— KHOU 11 News Houston (@KHOU) July 27, 2020
She said:
"One bill alone was over a million dollars."
On top of his medical bills, she also has to pick up the treatment costs for her and her four children. The other families affected have had the same issues.
"Each one of these families, mine included, now are ultimately responsible for expenses. [My Husband] was all about principle and doing the right thing. This is a major slap in the face."
Constable Ted Heap spoke highly of Deputy Brown. In a media statement, Constable Heap said:
"Mark Brown represented the very best of Precinct 5. Whether he was on patrol or investigating an unsolved case, he was a dedicated and hardworking deputy who sought only to protect our residents and see that justice was served."
🚨BIG NEWS🚨: The House passed my Public Safety Officer Pandemic Response Act last night to make sure officers who are disabled or die from COVID get the line of duty benefits they deserve. pic.twitter.com/u1xcwP2P83

— Rep. Max Rose (@RepMaxRose) May 28, 2020
John Whittman, a spokesperson from Texas Governor Greg Abbott's Office, released a statement regarding Deputy Brown's death:
"Governor Abbott's heart goes out to the families of those who have lost loved ones due to Covid-19.
"Under the Texas Government Code, there is a presumption for workers' compensation benefits for emergency responders specific to respiratory illnesses, and no law enforcement survivor has been denied state death benefits since the pandemic began.
"The state has and will continue to work with families of first responders across Texas to ensure they receive the benefits form the state to which they are entitled."
Do you want to join our private family of first responders and supporters? Get unprecedented access to some of the most powerful stories that the media refuses to show you. Proceeds get reinvested into having active, retired and wounded officers, their families and supporters tell more of these stories. Click to check it out.
Back in April, Law Enforcement today told you about the DOJ announcing how benefits would be determined for line of duty COVID-19 deaths. Here's that story again.
—
Dear Members of Law Enforcement,
Stay home. Socially distance yourself. Work remotely.
All of these are necessary advice given to all of us by our government and health leaders in an attempt to slow the spread of the COVID-19 virus. But you as a law enforcement officer likely can't take that advice.
You have to go to work to answer the calls to keep us safe. You may or may not have adequate protective equipment, and you certainly don't know who you may encounter or who may be a carrier of the virus.
But we all know if a citizen with the virus calls 911 with an emergency, you will respond. Our safety and national security depends on it.
At the time this article is being written, at least 41 police officers have died as a result of COVID-19. Unfortunately, there will likely be others. Right now the highest priority is to keep those death toll numbers as low as possible.
Please take steps to limit your exposure at work whenever possible. While reactive policing is not ideal, in times like this, it is unfortunately recommended.
As a retired officer myself, I know our communities will eventually pay the price of having reactive versus proactive policing, but the steps to keep yourself and your families safe should now take priority.
The question is being asked at the local, state, and national level whether officer deaths from COVID-19 will be considered in the line of duty for the purpose of line-of-duty death benefits.
The Department of Justice Public Safety Officers' Benefit (PSOB) program put out a release today. Quoting straight from the Bureau of Justice release:
"To establish eligibility for benefits under the PSOB Act in connection with a public safety officer's death or disability due to COVID-19, the PSOB Act and regulations require that the evidence show that it is more likely than not that the disease resulted from the public safety officer's exposure to the disease or the virus that causes the disease, SARS-CoV-2, while performing a line of duty activity or action.
In general, BJA will find that the evidence shows a public safety officer with COVID-19 contracted it in the line of duty, when:
(1) the officer had engaged in line of duty action or activity under circumstances that indicate that it was medically possible that the officer was exposed to the virus, SARS-CoV-2, while so engaged; and
(2) the officer did contract the disease, COVID-19, within a time-frame where it was medically possible to contract the disease from that exposure.
In addition, in the absence of evidence showing a different cause of death, BJA generally will find that the evidence shows a public safety officer who died while suffering from COVID-19 died as the direct and proximate result of COVID-19."

So, what can you do now if you come down with COVID-19?
First, please follow all the advice of medical professionals. This virus seems to be unpredictable as to whom it affects the most. While those who are older or have underlying health issues seem to be the most at risk for bad outcomes, there are also perfectly healthy police officers who are dying from this virus.
Don't underestimate it. If you are experiencing anxiety, please reach out to C.O.P.S. and we can put you in touch with someone for peer support.
Second, document your exposure. If you know that while you were working you came into contact with someone who was known to have the virus, document the date, time, and names of those who were there.
If your agency has a method to document exposure, you should utilize that process. If your agency does not have a process, you should document the exposure yourself and make sure your supervisors have a copy of it.
If you do not know where you contracted the disease, document the hours you were at work and were in contact with the general public during the date range when the general public was asked to stay home and exercise social distancing. Most agencies have an ability to produce call logs that will show when you responded to calls for service. This may be helpful in establishing the evidence needed for your family to qualify for benefits, if it unfortunately becomes necessary.
Third, consider making a claim through workers' compensation. The documentation you will use to document your exposure may prove valuable if a death benefit claim has to be made later. Your workers' comp claim can be updated later if you ultimately succumb to the virus.
Last, if you have not updated your personal information for your family to use to make decisions in the event of your death, now is the time to do so.
You can click on this link to access a PDF form you can fill out and then print and put in a safe place. None of your personal information is saved through the form. C.O.P.S. always recommends this information and life insurance beneficiaries are kept up to date, even during times we are not experiencing a pandemic. The peace of mind this provides to your family in the event of your death is invaluable.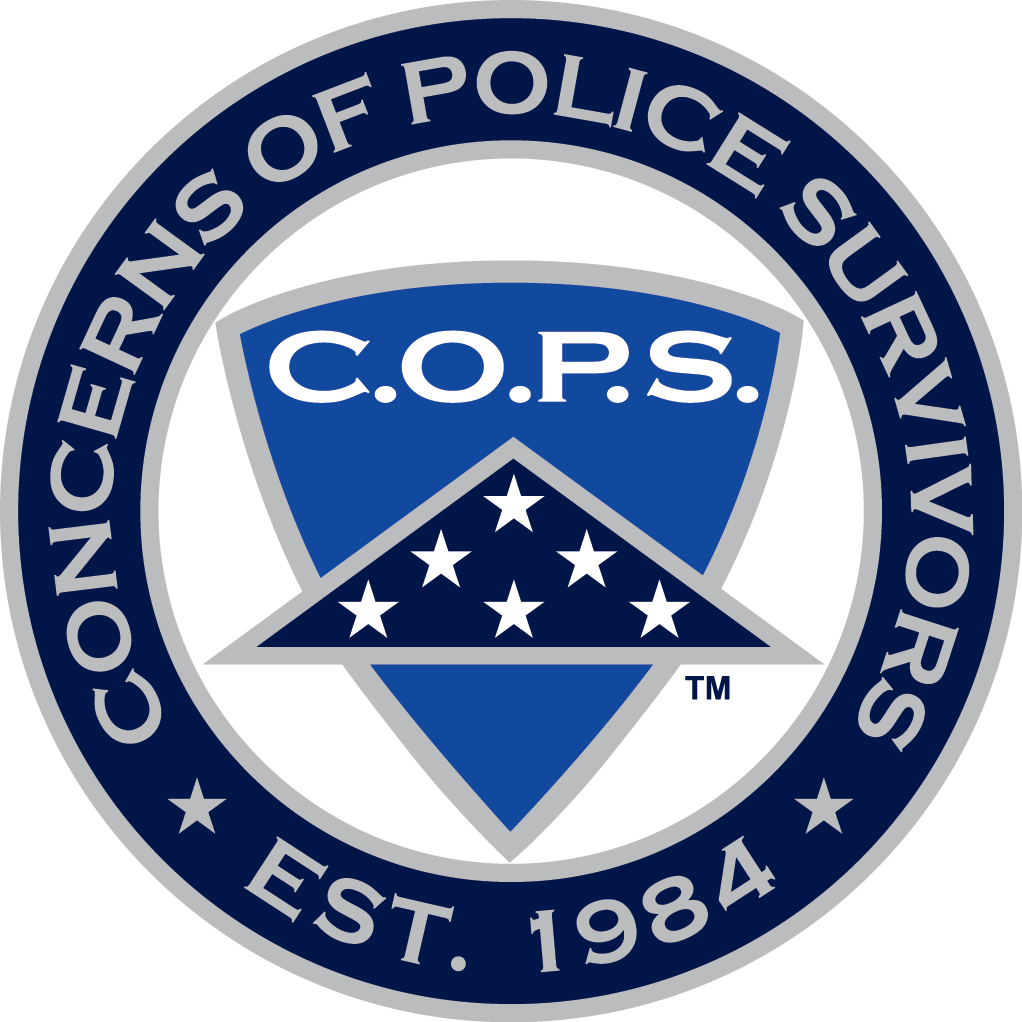 At C.O.P.S. we know you do not have the luxury of social distancing. You should also know that C.O.P.S. is here as YOUR organization, committed to every law enforcement family that experiences the loss of their officer in the line of duty, due to this terrible virus. Every service available through C.O.P.S. will be available to these new families.
These are uncertain times. I personally would like to take just a minute to say thank you for what you are doing. There are many heroes during this pandemic event, and you are one of them. While I am no longer considered an "essential" worker, you most certainly are. Thank you from the bottom of my heart.
God bless and stay healthy.
—
Want to make sure you never miss a story from Law Enforcement Today? With so much "stuff" happening in the world on social media, it's easy for things to get lost.
Make sure you click "following" and then click "see first" so you don't miss a thing! (See image below.) Thanks for being a part of the LET family!