PHILADELPHIA, PA- "Our brother is dead because of your policies."
That was the message from officers to Philadelphia District Attorney Larry Krasner on Friday, when they blocked him from entering the hospital.
Here's the back story, first.
Friday Morning, Philadelphia Police Corporal James O'Connor assigned to the SWAT unit was shot and killed while serving a search and arrest warrant.
Officers arrived to the 1600 block of Bridge Street around 6am looking for 21-year old Hassan Elliott. Elliott was wanted for a robbery and murder which occurred in March of 2019.
Police have said that seven men were inside the home at the time. Four men were hiding in a bedroom upstairs, including Elliott and another wanted suspect, 18-year old Khalif Sears.
Corporal O'Connor was shot as he went up the stairs.
Police Commissioner Danielle Outlaw said that the Corporal was shot near his left shoulder blade.
Another SWAT officer shot back. That officer struck Sears in the hand and was taken into custody without further incident.
Elliot wasn't hit but was taken into custody. He is said to be facing murder charges.
Two other occupants of the house were also arrested but no other details have been released about them.
Corporal O'Connor was taken to the local hospital where he was pronounced dead.
We are devastated to report the passing of PPD SWAT Officer Cpl. James O'Connor. Cpl. O'Connor, a married father of 2,was shot and killed this morning while serving a warrant on a homicide suspect. We stand with his family, friends, and everyone impacted by this senseless tragedy pic.twitter.com/gkfvdn9zNC

— Philadelphia Police (@PhillyPolice) March 13, 2020
Along with the suspects, police recovered nine guns and narcotics from the target home.
Commissioner Outlaw gave a statement during a brief press conference outside the hospital. With several pauses to compose herself in her grief, she said, in part:
"We just want everybody to know it's a very sad day, not just for officers here, but it's a very sad day for the family who is here in mourning and still trying to stomach all of this now."
O'Connor was with the Philadelphia Police Department for 23 years and was on the SWAT team for 15. He leaves behind a wife and two grown children. His son is also a Philadelphia police officer in the 9th District and his daughter is on active duty in the United States Air Force.
Captain Jason Smith said:
"We were there to hopefully locate and take into custody Hassan Elliott. We did not realize that his co-defendant, Khalif Sears, was going to be on location. There were arrest warrants for murder for both individuals. By happenstance, both individuals happened to be present."
The Mayor, Jim Kenney, has ordered for flags to be at half-staff for the next 30 days.
In a statement he released, the mayor said:
"I am grief-stricken to learn of the tragic death of Philadelphia Police Corporal James O'Connor. Today, like every day, he demonstrated the ultimate form of heroism: putting out his uniform, leaving his family and carrying out his sworn duty to protect the residents of this city.
I share my deepest condolences with those who knew and loved Corporal O'Connor. I ask all Philadelphians to keep his family, and all members of the Police Department, in your prayers at this difficult time."
The hospital was filled with police officers in support of their fallen brother in blue.
Also at the hospital to pay his, I guess, respects, was District Attorney Larry Krasner.
Unfortunately for him, it was a waste of a trip.
Philadelphia Police Officers lined the entrance to the hospital when Krasner and his minions tried to walk inside. They declined to let the DA pass.
This should tell everyone in our city how our hero's feel. This person (the DA) is a poison. He doesn't belong. He's not meant for the job. He's not meant for this great city. He must go. He must leave. Very sad day. 🙏🏻https://t.co/WMZhylX3ag

— MyPhillyConcierge (@ConciergePhilly) March 14, 2020
Cops will tell you that Larry Krasner is arguably one of the most anti-police district attorneys in the entire country.
This morning's murder of Corporal O'Connor would not have happened if you guys did not let The thug out of jail #Philadelphia #Swat #YourFault @DA_LarryKrasner The citizens of Philadelphia are upset with you #BlueLivesMatter #HisLifeMattered #HisFamilyIsBrokenHearted https://t.co/5010WRyEVV

— #UMerionTwpCitizen #ChiefPPD1776 (@UMPPDCitizen) March 13, 2020
To show up at this difficult time while so many people are actually mourning just for an easy photo op is disgusting.
@DA_LarryKrasner Justice please! pic.twitter.com/UH2MmY3JLq

— Pat Dorney (@PatDorneyofCHS) March 14, 2020
No one wanted him there, and they made that perfectly clear when they kept him out.
Commissioner Outlaw reportedly went outside to meet with Krasner briefly and she said something to him before the two went their separate ways- her back into the hospital and him back to his lair.
Reporters attempted to get a comment from Krasner, but he just held up his weasel hand to them and walked away.
Local FOX 29 reporter Jenn Fred was outside the hospital at the time and caught most of the attempt to visit the slain officer's family on film.
She said:
"Guys, this is something I don't think we have ever seen in the City of Philadelphia."
Well, Jenn, police are sick and tired. We are so sick and tired of our brothers and sisters getting attacked, assaulted, and dying because progressive social justice warrior like Krasner would rather criminals be released on the streets to wreak havoc and cause chaos than to demand that our officers be shown some damn.
LET has a private home for those who support emergency responders and veterans called LET Unity. We reinvest the proceeds into sharing untold stories of those patriotic Americans. Click to check it out.
Krasner released a statement following Corporal O'Connor's death. In our opinion, even that statement shows that he doesn't give a crap about Corporal O'Connor.
Many officers believe Larry Krasner doesn't care about O'Connor's blood family, or his blue family across the United States. He said some words that he has to say, expressing his "heartbreak" over the Corporal's death. Calling it a tragedy. Said he's in mourning and offered his condolences (which, clearly, were not wanted nor accepted).
Then he gave some BS about the "interconnectedness" of law enforcement and the criminal justice system.
Corporal James O'Connor was never without a smile. He never had a bad day or a bad word for anyone. He was a great husband, father, grandfather, cop, supervisor and operator. We cannot even begin to imagine PPD SWAT without the Corp. It is an honor to have worked alongside him. pic.twitter.com/oP4qPg61vI

— Joe Sullivan (@Joe_p_Sullivan) March 13, 2020
The Philadelphia Police Department doesn't care to hear it.
I don't care to dignify it by giving it space in this article.
But if you care to read it, you can find it HERE.
Because this isn't about Larry Krasner.
This is about Corporal O'Connor and his service, and his family. His wife. His son. His daughter. His 7,000 brothers and sisters at the Philadelphia Police Department. And his hundreds of thousands of brothers and sisters across the nation.
PROCESSION CONTINUES: The procession for fallen Corporal James O'Connor continues on the Schuylkill Expressway. He was a 23-year veteran of the @PhillyPolice force and was killed in the line of duty early Friday.

LIVE: https://t.co/tg8X9tXmWi || DETAILS: https://t.co/21hCeC3Rbd pic.twitter.com/9OD20yIYX4

— FOX 29 (@FOX29philly) March 13, 2020
Fraternal Order of Police President John McNesby, who said he knew O'Connor for over two decades, said:
"I've known him for years. Great guy, great family, great union guy. Always a good supporter, always the first one there, unfortunately, at a fundraiser for an officer that was killed in the line of duty and unfortunately now, we're going to be doing one for him."
We are all in mourning over your loss, Corporal.
We really are.
—
It's the second death of an officer in Pennsylvania this week.
We've sadly lost an officer earlier this week due to a vehicular crash, according to reports.
Officer Brennan Lied of the East Cocalico Township Police Department passed away on March 10th after finishing his shift at the department, according to officials.
Officer Lied had barely started with the police department, joining the ECTPD last month on February 12th. Prior to being accepted at the ECTPD, Officer Lied was also with the East Earl Township Police Department.
While riding home on his motorcycle, the 25-year-old officer had somehow lost control of the bike at around 6:30 pm while riding along the Pennsylvania Turnpike in Upper Uwchlan Township, Chester County.
Officer Lied was reportedly in the left lane around mile marker 307, and had struck a guide-rail while making a right-hand turn.
Officials from the Pennsylvania State Police stated that Officer Lied was wearing a helmet during the crash, but was pronounced dead after arriving at the hospital.
The ECTPD released a statement following the news of Officer Lied's death, saying:
"Please keep Brennan's family and friends in your thoughts and prayers."
We too will keep Officer's Lied loved ones in our prayers. It's sad to see someone robbed of life so early in their efforts to serve their community.
In Hot Springs, Arkansas, we also lost another officer on March 10th.
It happened after a shooting Tuesday night in Hot Springs, Arkansas. Police say Officer Brent Scrimshire pulled over a suspect on Kenwood Street at around 6:30 pm local time.
Shortly after pulling over the suspect, that person opened fire, hitting the officer.
Scrimshire was rushed to the hospital, where he died from his injuries.
We're told the suspect was also wounded – but that person's name and condition hasn't been released.
The Arkansas State Police has taken the lead on the investigation.
These recent losses are in concurrence with the other 22 officers and two K9 officers who passed away in the line of duty this year. The dangers of the selfless job of policing are very real.
Anything can happen that could result in an officer's time being cut short. Anything from oncoming fire from hostile suspects to high-speed pursuits going awry – the circumstances can change at any given moment while on the job.
Some manner of deaths are more tragic than others, but every officer down is a tragedy.
Know their names. Remember their faces. Honor their sacrifice.
Let's take some time to pay tribute to these heroes who we lost in 2020, and let's continue to work toward a day when we no longer have to report on an officer down.
Corporal Gillette of the Sumter County Sheriff's Office in South Carolina was killed in the line of duty on February 25th, 2020.
While police were attempting to serve an eviction order, the suspect fired multiple shots at Corporal Gillette, striking him in the chest. While he was wearing a vest, sadly that wasn't enough to save Corporal Gillette. Other police and deputies on site returned fire, killing the suspect responsible for the shooting.
The 37-year-old had been with the department since 2013 and was an Air Force veteran. He's survived by his 11-year-old son and his wife.
Officer Kellywood from the White Mountain Apache Police Department in Arizona passed away on February, 17th.
The officer responded to a call reporting gunshots near the Hon-Dah Resort Casino shortly before 1:00 a.m., where he encountered the suspect involved. Officer Kellywood was then gunned down by the suspect before another officer arrived and fatally shot the suspect.
Officer Kellywood is survived by his wife and two children.
Officer Matthew S. von Seydewitz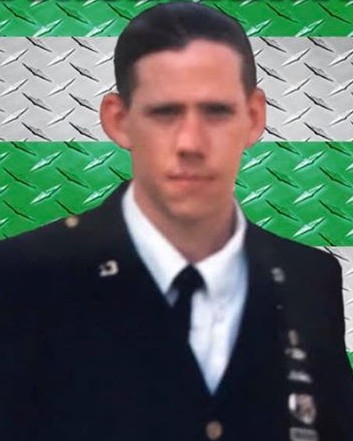 Officer von Seydewitz had served with the New York Police Department and passed away from cancer on January 27th, 2020.
He was one of the many brave men and women who was assigned to the search and recovery efforts at the World Trade Center site following the 9/11 terrorist attacks. Sadly, those efforts led to the development of Officer von Seydewitz's cancer that took his life at the young age of 50.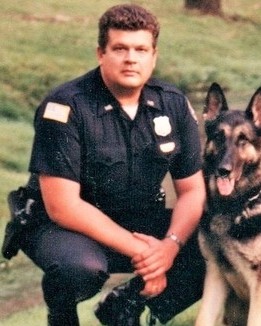 Officer Lester of the Richmond Police Department in Indiana passed away on February 10th, 2020.
On February 17th, 1995, Officer Lester was responding to an alarm call while approaching an intersection. A tractor-trailer had began to make a left turn in front of the officer's patrol car, causing Officer Lester collide with the vehicle.
Following the accident, Officer Lester required round-the-clock care due to the severe injuries sustained. He eventually passed due to complications stemming from his original injury. He'd served on the force for 16 years prior to the accident, and is survived by his wife, two children, and two sisters.
Officer McCollum of the Corpus Christi Police Department in Texas passed away on January, 31st after having served on the force for 7 years.
Officer McCollum and two other officers were engaged in a traffic stop on Highway 358 near Carroll Lane at 9:30 pm. While working the traffic stop, a drunk driver struck him and a second officer, which led to Officer McCollum's passing.
Officer McCollum was a U.S. Army veteran and recipient of the Bronze Star. He leaves behind his wife and three children.
Deputy Sheriff Richard Edward Whitten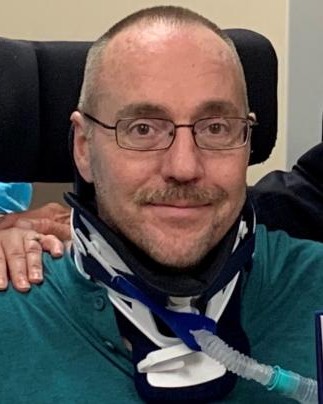 Deputy Whitten of the Liberty County Sheriff's Office in Texas passed away on February 3rd after succumbing to complications associated with a gunshot wound he sustained back on May 29th, 2019.
The Deputy was on his way over to a training class and had just driven past the scene of the double-murder when the shooting was dispatched over the radio.Deputy Whitten immediately responded to the scene and encountered the suspect fleeing in a vehicle.
The chase led to a stand-off in a parking lot of a veterinary office, where the suspect shot Deputy Whitten in the neck which caused Deputy Whitten to become paralyzed. The suspect later committed suicide prior to officers arresting him.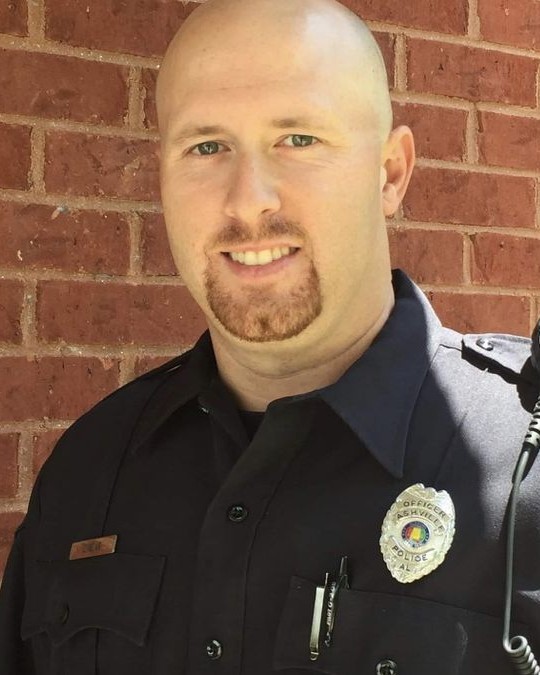 Officer O'Rear of the Kimberly Police Department in Alabama passed away on Fenruary 5th after having served one year on the force.
Officer O'Rear was assisting a pursuit that was initiated by a Warrior Police Department officer after an attempted traffic stop. The driver of the vehicle being pursued opened fire at police giving chase, striking Officer O'Rear and causing him to crash his vehicle. Sadly, the officer passed away hours after being transferred to the hospital.
The officer had previously served with the Ashville Police Department and is survived by his two children, with a third one on the way.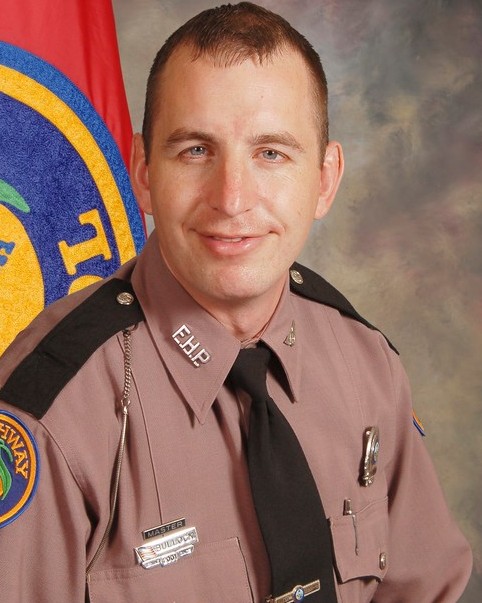 Trooper Bullock from the Florida Highway Patrol was a 19 veteran of the department before he passed away on February 5th.
In one of the most bizarre and sad losses suffered this year, Trooper Bullock was simply trying to help whom he thought to be a stranded motorist on I-95 just north of the interstate rest area in Martin County. The Trooper pulled up to the disabled vehicle around 10:15 a.m. when one of the occupants in the vehicle shot the trooper as he approached the car.
An officer from the Riviera Beach Police Department, who happened to be driving by when Trooper Bullock was gunned down, shot and killed the suspect.
Trooper Bullock was also an Air Force veteran and is survived by his parents and two sisters.
Deputy Sheriff Donna Richardson-Below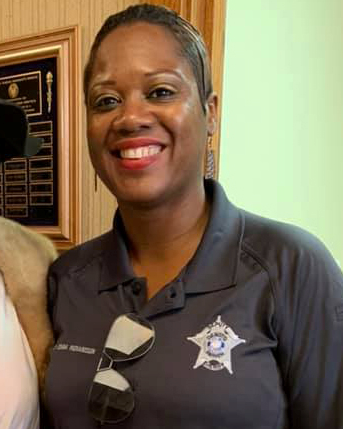 Deputy Richardson-Below of the DeSoto Parish Sheriff's Office in Louisiana passed away on February 12th after a tragic car accident.
The deputy was involved in a fatal crash that happened on U.S. Highway 84, near Louisiana 3248, shortly before 8:00 a.m., after an oncoming vehicle crossed the center line on the highway and struck her patrol car head-on.
Deputy Richardson-Below had been with the sheriff's office for 13 months when she passed, while having previously served as a probation officer with the Louisiana Department of Corrections.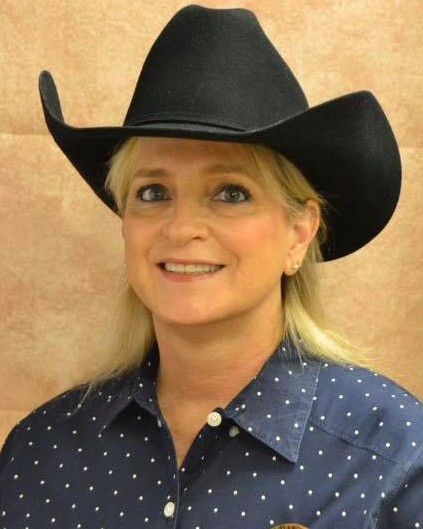 Lieutenant Shirley Lanning of the Canadian County Sheriff's Office in Oklahoma passed away on February 14th, after having dedicated over 30 years collectively to law enforcement.
Lieutenant Lanning's was by way of an unfortunate crash on the Northwest Expressway in Oklahoma City. For reasons not yet known, Lieutenant Lanning's patrol vehicle had veered into oncoming traffic where she collided head-on with another car that was unable to avoid colliding with her. Sadly, Lieutenant Lanning was pronounced dead when she arrived at the hospital.
Lieutenant Lanning's law enforcement career began at the Oklahoma County Sheriff's Office. She later moved on to the campus police for the University of Central Oklahoma, where she officially retired from the department. Thereafter, she spent her final six years in law enforcement with the Canadian County Sheriff's Office.
She'd fondly remembered by her friends and former colleagues.
Deputy Sheriff Sheldon Gordon Whiteman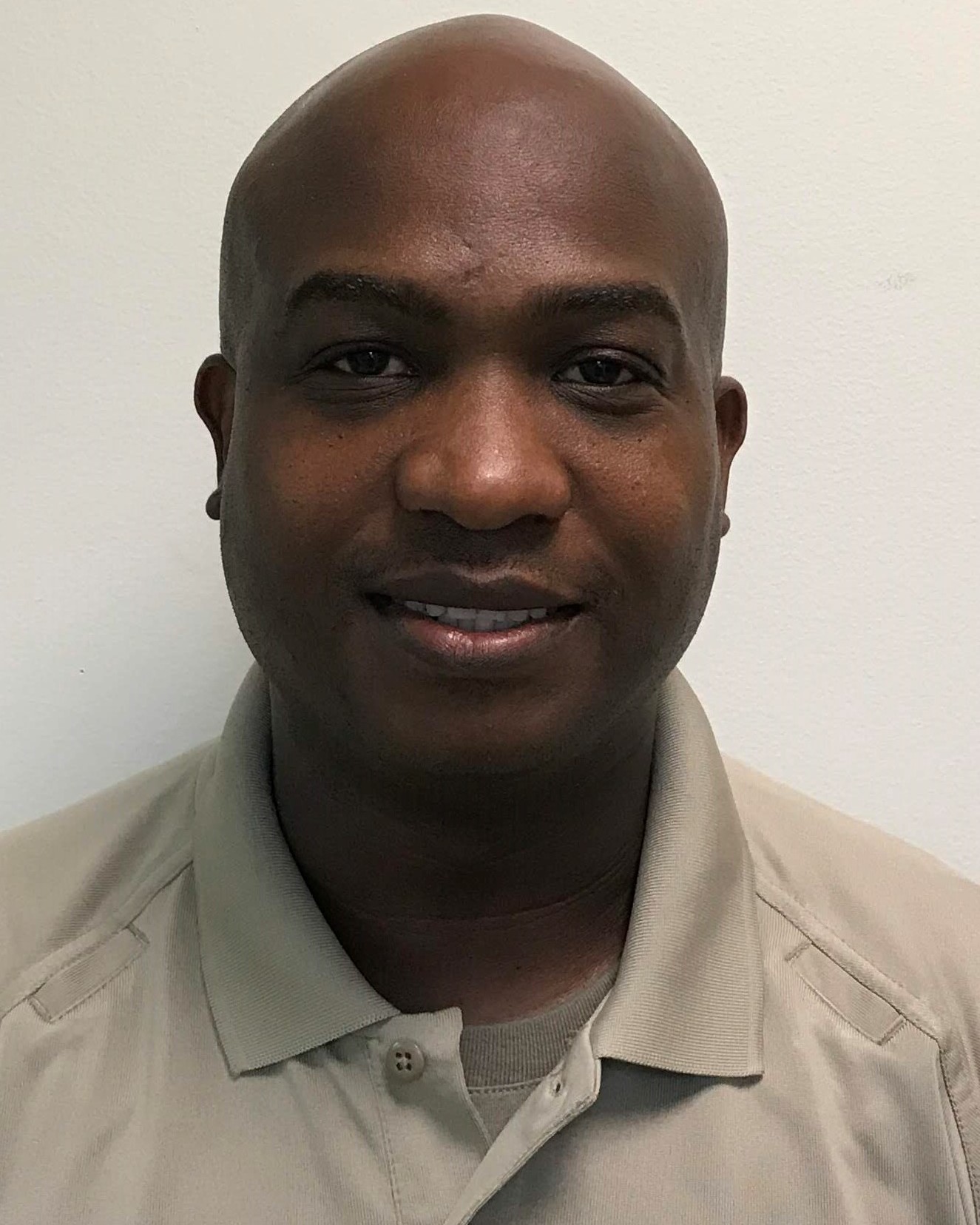 Deputy Whiteman from the Long County Sheriff's Office in Georgia was killed while engaged in a high-speed pursuit on Thursday, January 23rd.
While only having been with the department for four months, he had previously served with the Chatham County Sheriff's Office for four years.
Sadly, he leaves behind his wife, three children, and his father.
Police Officer Katherine Mary Thyne
Officer Thyne from the Newport News Police Department in Virginia tragically died on Thursday, January 23rd after being dragged by a vehicle for over a block.
She and her partner were investigating reports of drug activity, when they approached a vehicle on 1400 block of 16th Street.
The driver sped off, causing the officer to be dragged, and the driver crashed into a tree which pinned the officer between the vehicle and tree.
The young officer had only been on the force for a year and leaves behind her 2-year-old daughter, fiancé, mother, three brothers, and grandparents.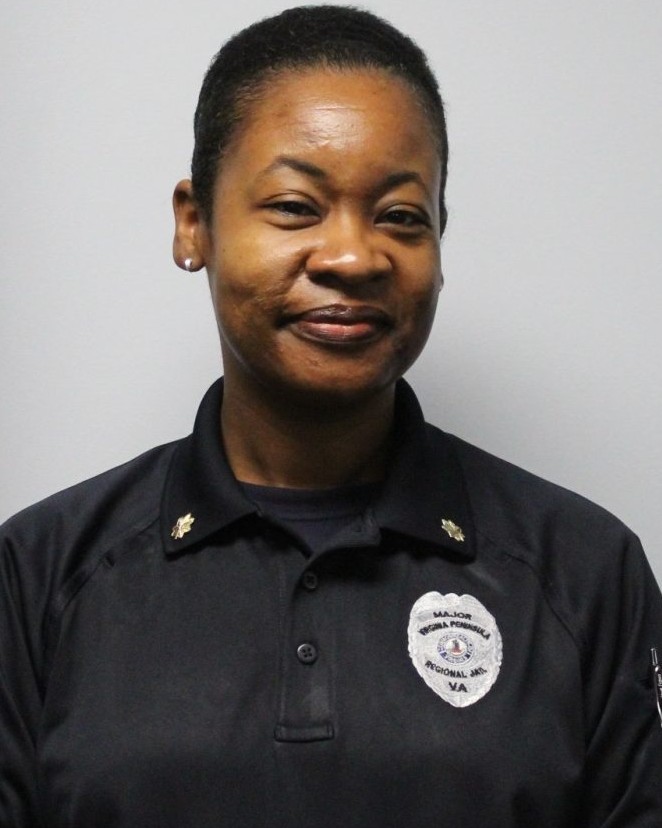 Major Moore of the Virginia Peninsula Regional Jail in Virginia passed away on Thursday, January 23rd.
After serving in the jail for 20 years, she collapsed while on duty from a heart attack. Despite officers and medical staff immediately administering CPR, she could not be resuscitated.
She is survived by her husband and son.
Officer Tiffany-Victoria Bilon Enriquez & Officer Kaulike Kalama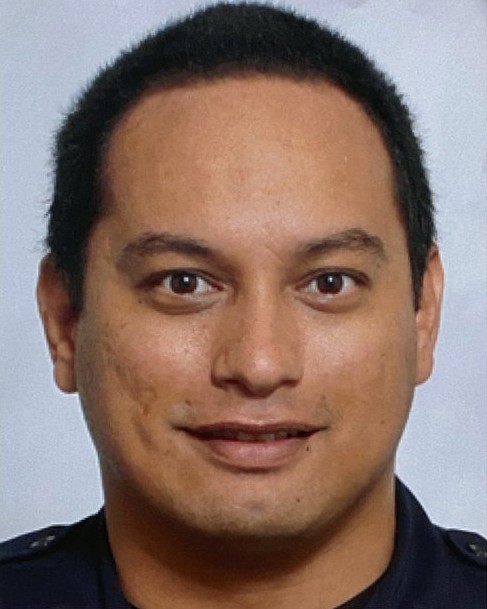 Officer Enriquez and Officer Kalama of the Honolulu Police Department in Hawaii died on Sunday, January 19th after responding to a stabbing call at a home.
Officer Enriquez was one of the first officers who arrived at the scene to help the stabbing victim. When she approached the house where the suspect was located, she was gunned down.
She was an Air Force Reserves Veteran and served the department for seven years.
Officer Kalama later responded to the residence after Officer Enriquez was shot, and he was also shot by the suspect inside the home.
Officer Kalama had served the department for nine years and leaves behind his wife and son. Officer Enriquez is survived by three daughters and one grandson.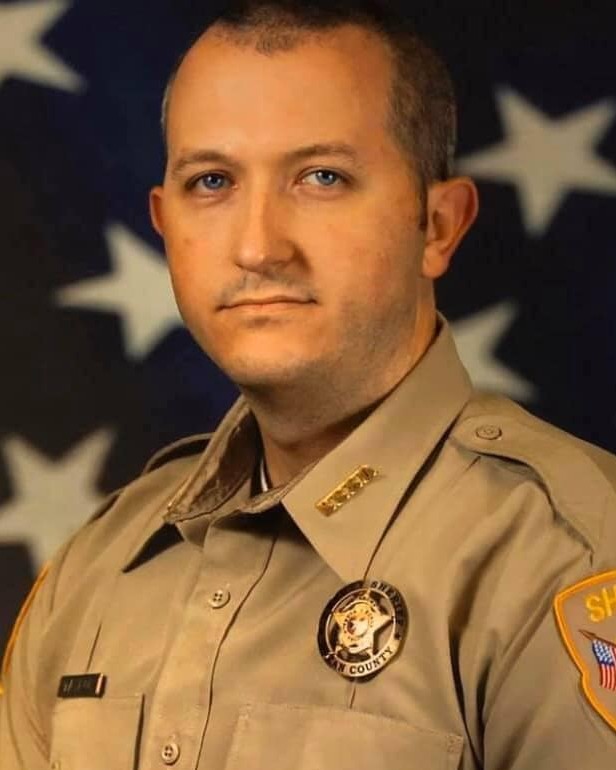 Deputy Taylor of the Bryan County Sheriff's Office in Oklahoma died in a vehicular crash on Tuesday, January 14th while responding to an emergency call.
He had been with the Sheriff's office for just under two years and is survived by his two children and fiancé.
LET has a private home for those who support emergency responders and vets called LET Unity. We reinvest the proceeds into sharing untold stories of those patriotic Americans. Click to check it out.
Detective Leist of the Los Angeles County Sheriff's Department in California passed away on Sunday, January 12th when she was struck by an oncoming vehicle after helping an elderly woman who fell in the roadway.
While off-duty, she managed to help the woman safely across the intersection, but was struck while returning to her car.
She served with the department for twelve years and is survived by her two sons.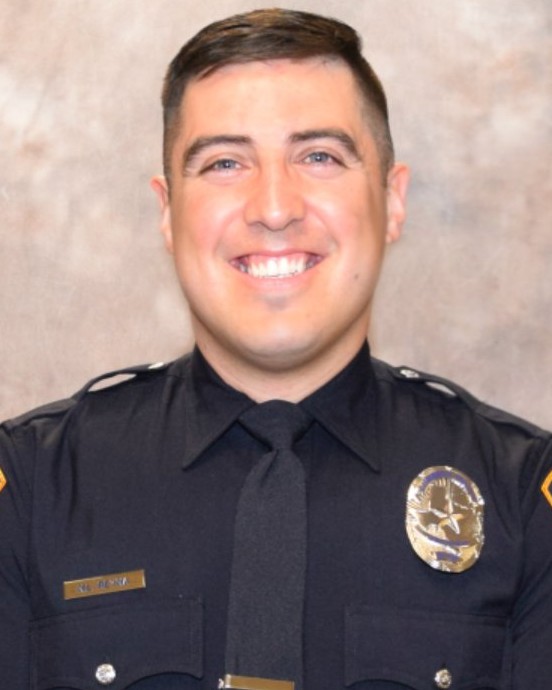 Officer Reyna of the Lubbock Police Department in Texas was killed by another vehicle while tending to a single-car rollover on Saturday, January 11th.
Lieutenant Eric Hill of the Lubbock Fire Department was killed as a result as well. Officer Reyna had only been on the force for a year before he passed.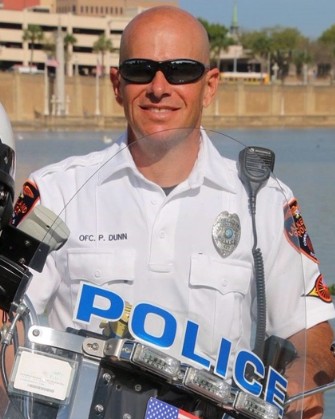 Officer Dunn of the Lakeland Police Department in Florida had died as a result of crashing his motorcycle on Thursday, January 9th.
He was heading back to the police station on his department motorcycle when he struck a raised median of the roadway, causing him to be thrown from the bike.
The Marine Corps veteran had served with Lakeland Police Department for six years and had previously served with the Polk County Sheriff's Office for 12 years. He leaves behind his wife, three children, and two stepdaughters.
Public Safety Officer Jackson Ryan Winkeler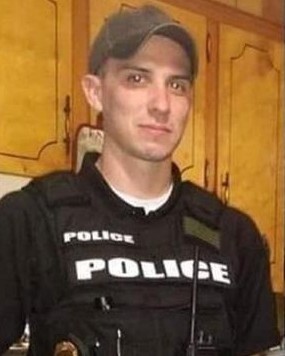 Officer Winkeler of the Florence Regional Airport Department of Public Safety in South Carolina was shot and killed while conducting a traffic stop Sunday, January 5th.
Officer Winkeler also served as a volunteer firefighter with the Latta Fire Department prior to his passing.
He is survived by both his parents and his sisters.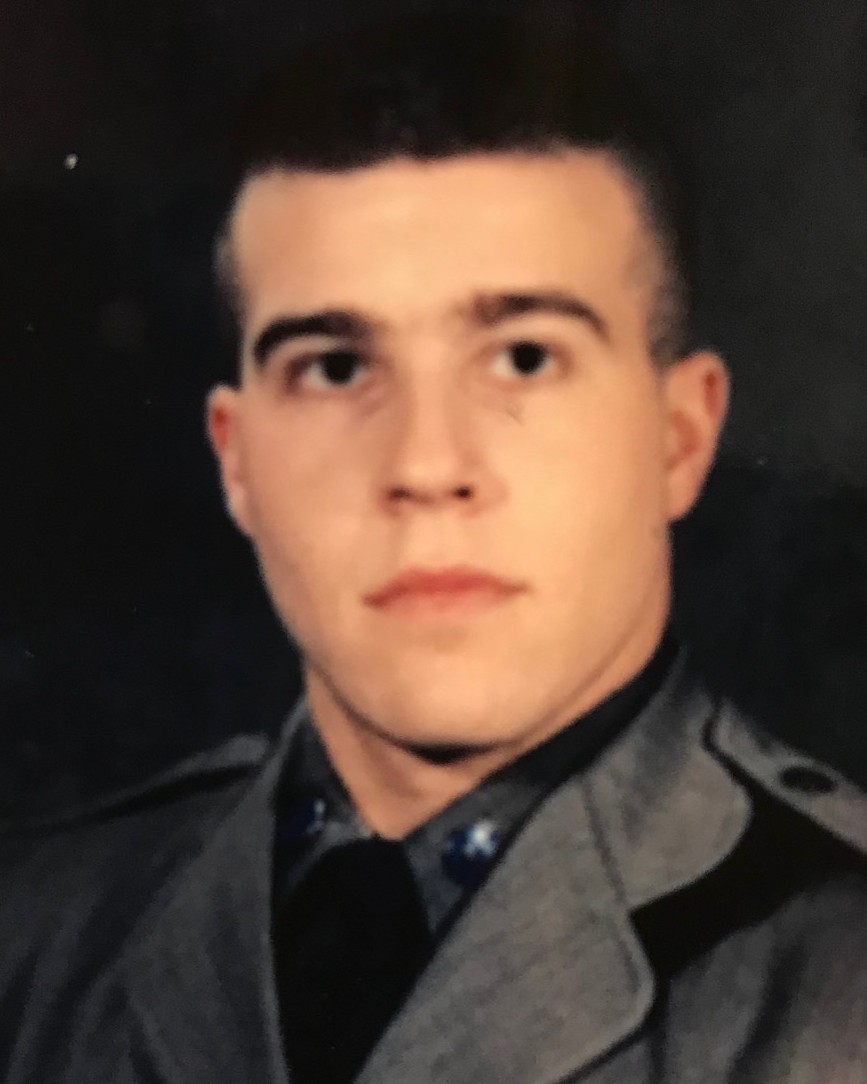 Officer Fortini of the New York State Police passed away from cancer on Wednesday, January 1st.
He had served the department for 16 years before retiring in 2015, and his cancer had stemmed from his assignment to the search and recovery efforts at the World Trade Center site following the 9/11 terrorist attacks.
Officer Fortini is survived by his fiance, parents, brother, and sister.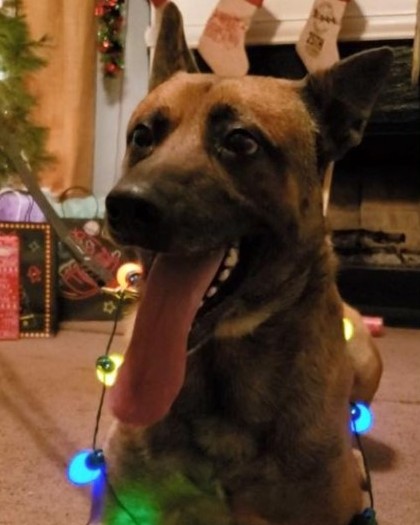 K9 Thorr of the Henry County Police Department in Georgia died on January 9th, 2020.
This 5-year-old Belgian Malinois had served the department for six months before passing away due to a vehicular crash in Spalding County. While his handler was making a U-turn and reentering traffic, a tractor-trailer struck the patrol car where K9 Thorr was riding. While his handler survived the collision, sadly K9 Thorr died as a result.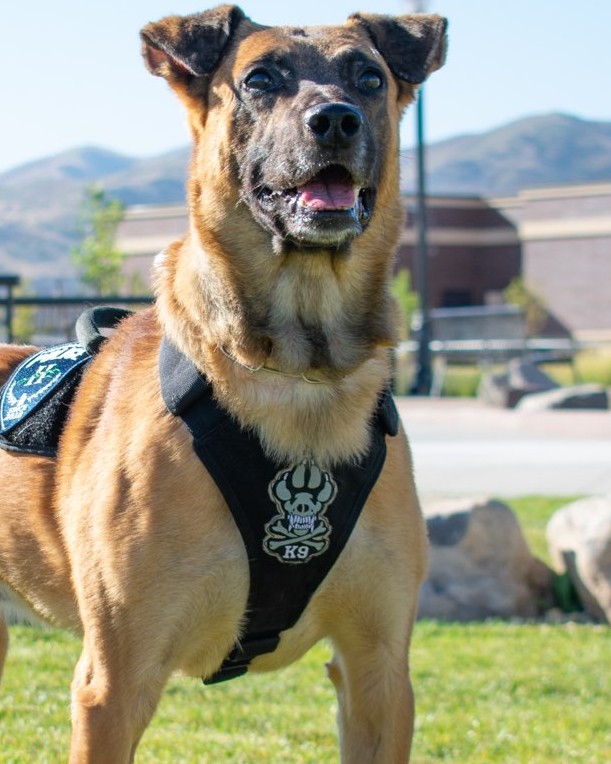 K9 Hondo of the Herriman City Police Department in Utah was killed on February 13th, 2020.
Having served the department for four years and four months, the 7-year-old Belgian Malinois was close to the age of retirement when he was shot in the line of duty. K9 Hondo was assisting the U.S. Marshals Violent Fugitive Apprehension Strike Team alongside his handler while pursuing a violent fugitive. The fugitive had produced a weapon while fleeing from authorities, and K9 Hondo was caught in the crossfire while police fired at the suspect.
—
Want to make sure you never miss a story from Law Enforcement Today? With so much "stuff" happening in the world on social media, it's easy for things to get lost.
Make sure you click "following" and then click "see first" so you don't miss a thing! (See image below.) Thanks for being a part of the LET family!