SACRAMENTO, CA – A 46-year-old convicted child molester that was serving life in prison in California was killed earlier in October, presumably by another inmate according to reports.
While details on how the child molester was murdered are unclear, here's what we know so far.
Convicted child molester serving life term killed in California prison https://t.co/EHW5dV52MG

— All Things WSB-TV (@AllThingsWSB) October 16, 2020
California Department of Corrections and Rehabilitation recently announced that 46-year-old Deandre Austin was found to be unresponsive inside of his prison cell at the Mule Creek State Prison on October 14th.
Correctional staff at the facility had found Austin as such during the evening and attempted to perform life-saving measures.
Suspicions around Austin's cellmate, 29-year-old Rodney Jordan, being behind the murder is currently being investigated.
Jordan's criminal history includes two prior convictions, which one was for first-degree burglary where Jordan served two years in prison and was paroled in July of 2018.
— mexicankles (@citazworld) October 17, 2020
Two months after Jordan was paroled in 2018, Jordan wound up going back to prison for second-degree robbery where he was sentenced to five years in prison for that conviction.
Prison officials have since placed Jordan in administrative segregation pending the investigation into Austin's death.
Austin was sentenced to life without the possibility of parole back in 2008, following the convictions surrounding his continued sexual assaults against his three nieces between 2002 and 2006. At the time of the sexual assaults, the victims were described as being elementary-aged.
The convictions Austin were found guilty of were rape, lewd and lascivious conduct with a child under age 14, continuous sex abuse of a child under 14, penetration with a foreign object with a victim under 14, oral copulation and sodomy.
Earlier this year in May, an inmate also convicted of child molestation related crimes was murdered allegedly by another inmate inside of the Augusta State Medical Prison in Georgia, according to officials form the Georgia Department of Corrections.
Death of Augusta inmate being investigated as a homicide https://t.co/QJ2daNjULn

— AJC (@ajc) May 6, 2020
On May 2nd, 37-year-old Eddie Gosier died after having some sort of an altercation with another inmate. Gosier was said to have been sentenced to 20 years in prison back in 2012 for raping a 14-year-old boy.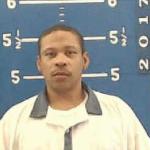 On September 16th of this year, inmate Daniel Ferguson was formally charged with the murder of Gosier. According to details related to Gosioer's murder, Ferguson allegedly strangled Gosier to death by using a torn up bedsheet.
Roughly two months prior to Gosier's murder, another child molester was killed inside of the Hancock State Prison in Georgia as well.
Back in 2012, Cesar Pastrana was sentenced to life in prison for pleading guilty to multiple counts of child molestation.
A former volunteer for both NorthStar Church and Barber Middle School had admitted to molesting nine boys, which is what led to the life sentence.
Gee, too bad.

— Big Steve (Noble Committee member) (@4ftns) March 20, 2020
The range of various offenses committed by Pastrana were said to have spanned between 2011 and 2012, which were said to have involved some of the young church-goers.
On March 13th of 2020, Pastrana had been involved in a prison fight which resulted in him dying, according to the Georgia Department of Corrections.
Both the Georgia Department of Corrections and Georgia Bureau of Investigations are treating the death as a possible homicide.
Do you want to join our private family of first responders and supporters? Get unprecedented access to some of the most powerful stories that the media refuses to show you. Proceeds get reinvested into having active, retired and wounded officers, their families and supporters tell more of these stories. Click to check it out.
But not all child molesters who die in prison or jail are murdered – in some cases, they opt for suicide instead; like this one case from Oregon earlier this year.
_
LINN COUNTY, OR – A 40-year-old woman who was accused of raping an underage male for a period of roughly five years was found dead inside her jail cell earlier this month. Jail officials say the cause of death was an apparent suicide.
Tina Ketcham was found hanging inside of her jail cell on March 11th at around 5:00 a.m. by staff at the Linn County Jail.
BREAKING: Accused sex abuser Tina Ketcham committed suicide in the Linn County jail this morning, according to the sheriff's department. Deputies say they found Ketcham hanging in her cell. She was jailed on Feb. 25 on multiple charges related to the abuse of a minor. pic.twitter.com/eisHGzyxoa

— Bob Schaper (@Bob_Schaper) March 11, 2020
Deputies say that Ketcham was unresponsive when she was discovered, and they immediately contacted EMS to administer life-saving measures.
When paramedics arrived on the scene at around 5:18 a.m., Ketcham was pronounced dead.
Her death came just two days after she was arraigned for six counts of first-degree rape, two counts of first-degree sex abuse, one count of first-degree sodomy and six other sex crimes.
It's reported that she plead not guilty on all charges at her March 9th arraignment.
Tina Ketcham, 40, was found dead in her jail cell in an apparent suicide. https://t.co/F09TDga3nv

— KAPP-KVEW (@KAPPKVEW) March 13, 2020
From the outside looking in, the timeline between her arraignment and alleged suicide doesn't seem that shocking. With numerous charges related to sexual offenses against a minor, that could lead to a lifetime in prison.
Considering the timespan of alleged abuse, Ketcham could have faced "hundreds of charges," according to prosecutor Keith Stein.
Court documents allege that the abuse transpired from 2015 up to January 31st of 2020.
OR: Tina Ketcham, 40, who 'raped little boy hundreds of times' hangs herself after judge refuses to free her.

Said to have raped the boy between 2015 and January 2020.

Sodomy.https://t.co/R7iLT0rjCY

— Dalton (@DaltonReport) March 18, 2020
Prior to her death, Ketcham was being held under the alleged sex offenses with a bail amount set at $350,000.
Her council, Stephen Doyle, argued for her to have her bail set to $50,000, saying she posed no risk. The judge clearly though otherwise.
Doyle explained why he believed her bail to be excessive:
"My argument to get her out of there was based on three factors. One, she was not a flight risk. She wasn't going anywhere. … The second argument was that she wasn't a safety risk to anybody in the Albany community. She was going to be living up in the Portland-metro area."
While there have been no details released regarding the victim's age during the reported abuse, it was mentioned that Ketcham personally knew the victim.
Linn County Sheriff Jim Yon stated that Ketcham wasn't believed to be a suicide risk, but also noted that she was in protective custody and housed by herself. Which, considering her charges, is pretty standard protocol for jails.
It's unclear if Sheriff Yon was aware that Ketcham had attempted suicide on February 13th and February 15th, prior to her getting booked into the Linn County Jail on February 25th.
Ketcham's first unsuccessful attempt on her life landed her a brief stay at Samaritan Albany General Hospital. Two days later, when she made another attempt on her life, she was admitted to St. Vincent Hospital in Portland.
Staff from the St. Vincent Hospital moved Ketcham to Cedar Hills Hospital, where she spent a week in the mental health unit. After that time, she was released from their observation.
Had Ketcham not died, she would've embarked upon a two-day jury trial scheduled for April 8th of this year. As of now, the Benton County Sheriff's Office is working alongside the Linn County medical examiner on the investigation of Ketcham's death.
---
Enforcement Today? With so much "stuff" happening in the world on social media, it's easy for things to get lost.
Make sure you click "following" and then click "see first" so you don't miss a thing! (See image below.) Thanks for being a part of the LET family!